The U.S. soldier who was killed in a terror attack at a military base in Kenya has been identified as 23-year-old Henry Mayfield Jr.
Mayfield, a U.S. Army Specialist from the Chicago area, was killed in an attack launched by the al-Shabaab terrorist organization at Manda Bay Airfield, his family told NBC Chicago. His family said that military officials informed them of his death.
The U.S. military's Africa Command confirmed that one American soldier and two Department of Defense (DOD) contractors were killed in the attack on Sunday. Two other Pentagon workers were injured in the assault, which Africa Command said was orchestrated by al-Shabaab.
"He loved his family and spending quality time with his siblings," Carmoneta, Mayfield's mother, said in an email to the outlet. "I last spoke with him New Year's Day via FaceTime. We discussed him not having to go to Somalia, and he told me everything was good and safe at his base.
"He told me everything would be okay. Those were his last words to me," she added.
Mayfield joined the army in June 2018 after graduating from Hillcrest High School and attending Northern Illinois University. He had been stationed at Fort Rucker in Alabama, reported Stars and Stripes, citing his Facebook page.
The identities of the two DOD contractors killed and wounded have not been released, U.S. Africa Command said on Sunday, citing the next of kin notification process.
"Our thoughts and prayers are with the families and friends of our teammates who lost their lives today," said U.S. Army General Stephen Townsend, the chief of Africa Command. "As we honor their sacrifice, let's also harden our resolve. Alongside our African and international partners, we will pursue those responsible for this attack and al-Shabaab who seeks to harm Americans and U.S. interests. We remain committed to preventing al-Shabaab from maintaining a safe haven to plan deadly attacks against the U.S. homeland, East African, and international partners."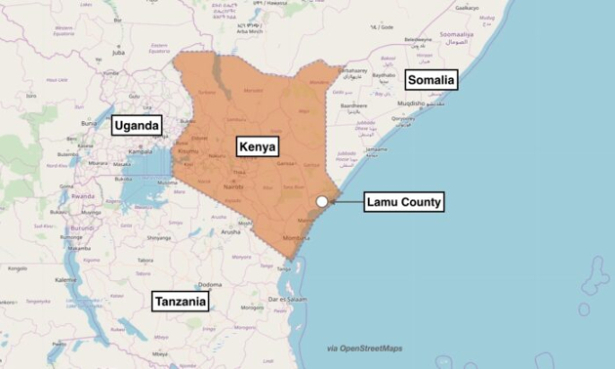 Earlier in the day, Africa Command said that U.S. and Kenyan forces were able to repel the al-Shabaab attack.
Reports suggested there was also damage done to infrastructure and equipment.
The Manda Bay base is an area where American forces provide training and counter-terrorism support for its East African partners.
The Kenya Defence Forces issued a statement saying "the attempted breach was successfully repulsed" and that four "terrorists (sic) bodies" were found.
The base attack follows a truck bomb in Mogadishu, Somalia, on Dec. 28 that left at least 80 people dead. Al-Shabaab claimed responsibility for the bombing.
The United States announced four al-Shabaab terrorists were killed a day later in airstrikes that "targeted al-Shabaab militants responsible for terrorist acts against innocent Somali citizens and coordinating with al-Qaeda," the Africa Command announced in late December.
Epoch Times reporter Jack Phillips contributed to this report.