The U.S. Department of Defense (DOD) announced this week that it successfully completed the second test launch of a hypersonic missile amid continued efforts to surpass Russia and China in developing the emerging class of weaponry.
In a Jan. 30 statement, the Defense Advanced Research Projects Agency (DARPA) and U.S. Air Force said the Lockheed Martin-built hypersonic missile reached speeds greater than Mach 5—which means more than five times faster than the speed of sound, or around 3,800 miles per hour (6,116 kilometers per hour).
The Hypersonic Air-Breathing Weapon Concept (HAWC) performed as predicted after it was launched from a B-52 bomber last month, defense technology producer Lockheed Martin Aeronautics said in a press release, noting that the test doubled the amount of scramjet-powered vehicle data.
Although the HAWC program reached its final test phase and "accomplished all of its initial objectives," DARPA said it will continue testing the technology moving forward as there's "still data to analyze and more opportunities to mature the technology."
"DARPA plans to continue that maturation in the More Opportunities with HAWC (MOHAWC) program by building and flying more vehicles that build upon HAWC's advances," the research and development agency within the DOD stated. "Those missiles will expand the operating envelope of the scramjet and provide technology on-ramps for future programs of record."
HAWC uses a supersonic-combustion ramjet (scramjet) engine. According to NASA, scramjet-powered vehicles are "envisioned to operate at speeds up to at least Mach 15," although no tests have reached this potential.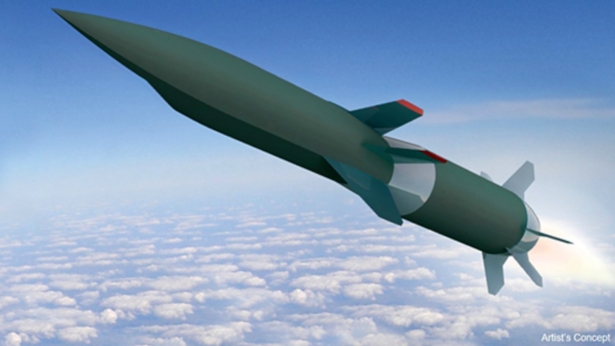 "This month's flight added an exclamation point to the most successful hypersonic airbreathing flight test program in U.S. history," said Walter Price, a U.S. Air Force deputy for the HAWC program. "The things we've learned from HAWC will certainly enhance future U.S. Air Force capabilities."
HAWC program manager Andrew Knoedler said in a statement that the program "created a generation of new hypersonic engineers and scientists" while bringing "a wealth of data and progress to the airbreathing hypersonic community."
Race for Hypersonic Dominance
The United States has been testing its hypersonic missile capabilities amid growing concerns that Russia and China have had more success in developing their own hypersonic weapons.
Rick Fisher, a senior fellow at the International Assessment and Strategy Center and security-focused think tank, said that the United States is trailing China in the development of hypersonic weapons.
"China has effectively taken the lead in the hypersonic weapons race due to the breadth and depth of its technology investments," Fisher said. "We are only seeing the beginning of their weapons developments in this field."
In Fisher's opinion, the race to develop hypersonic weapons—and who uses them first—may determine who dominates the international order in the coming decades.
The two main hypersonic weapon systems currently being tested around the world are hypersonic cruise missiles and hypersonic glide vehicles (HGVs).
Hypersonic cruise missiles use high-tech jet engines to propel them at super speeds, while HGVs are launched on a regular missile before detaching and navigating through the atmosphere at high speed.
The idea behind the systems is that with their speed, maneuverability, and lack of a ballistic trajectory, the weapons can evade earth-based radar systems until the final segment of their flight and, even when such sensors register a hypersonic launch, there are few systems capable of doing anything about it.