Utah Governor Spencer Cox on Thursday signed two bills into law settling limits on social media use for minors—including requiring parental consent, making it the first U.S. state to do so.
"We're no longer willing to let social media companies continue to harm the mental health of our youth," Cox, a Republican, said on Twitter.
He said that one of the new laws, S.B. 152, also called the Utah Social Media Regulation Act, requires social media companies to verify that users in the state are at least 18 years old in order to open an account in platforms such as Facebook, Instagram, Snapchat, and TikTok. Minors will need permission to open an account.
The new legislation, introduced by state Republican Sen. Michael McKell, also requires that social media companies allow parents full access to their child's accounts, according to the governor's website.
Under the federal Children's Online Privacy Protection Act, companies are prohibited from collecting data on those under age 13 without parental consent, and as such, social platforms ban children under 13 from signing up.
Safety Measures
S.B. 152 also imposes a slew of restrictions intended to improve safety for minors. This includes creating a default curfew setting to block minors' access to their accounts overnight, from 10:30 p.m. to 6:30 a.m., which parents can adjust.
It also blocks direct messaging by anyone who the minor has not added as a friend or followed on the platforms. Minors are also barred from being included in search results on the platforms.
Social media companies are also blocked under the new law from collecting data from minors and targeting their accounts for advertising.
The other law, H.B. 311, prohibits the social media companies from implementing any designs or features that "causes addiction for a minor" to the company's platform, Cox said. "This bill also makes it easier for people to sue social media companies for damages," he added.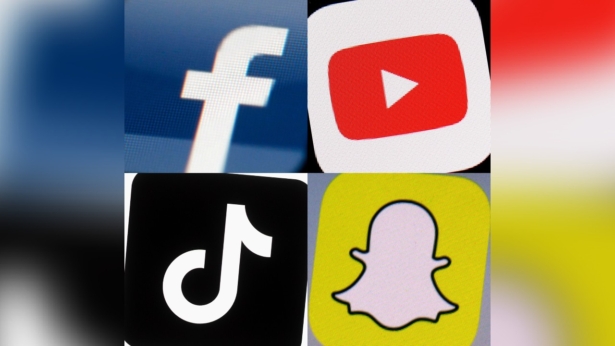 Penalties
Companies found to violate H.B. 311 by using addictive design features may face a $250,000 fine, and a penalty of up to $2,500 per child exposed to a particular addictive feature. Companies that address their violations within 30 days and perform quarterly audits may be able to avoid the fine.
Violations of either laws may also be "reported to the Department of Commerce, Division of Consumer Protection which has the authority to fine social media companies up to $2,500 per violation and seek additional remedies through the courts," according to Cox's office.
The two measures were passed earlier in March by Utah's Republican-controlled legislature. Companies have until March 1, 2024, to comply with the laws.
"When it comes down to it, (the bill) is about protecting our children," McKell told CNN. "As a lawmaker and parent, I believe this bill is the best path forward to prevent our children from succumbing to the negative and sometimes life-threatening effects of social media."
U.S. lawmakers and the general public have over the years expressed the need for more legislation to ensure safety for children on social media, amid concerns about the impact of such platforms on children, which include that of online bullying and harassment, as well as social media addiction, potential access to harmful content, and other mental health concerns including depression and body image issues.
Service providers in the United States are largely protected from liability over their content under Section 230 of the Communications Decency Act. It states that "no provider or user of an interactive computer service shall be treated as the publisher or speaker of any information provided by another information content provider."
The legislatures of Arkansas, Connecticut, Minnesota, and Ohio are also considering legislation that includes parental consent for minors to use social media.
From The Epoch Times