Josh Davis, a football player for Utah State University (USU), is in fair condition after he was hospitalized on Thursday following a "non-traumatic sudden cardiac arrest" during a training session, his team confirmed.
The university announced in a statement on Friday that Davis's condition has improved but he remains in the intensive care unit at McKay-Dee Hospital in Ogden.
Davis, a redshirt freshman wide receiver from California, collapsed during a spring practice session on Merlin Olsen Field at Maverik Stadium and was immediately treated by USU staff on the scene before being transported by emergency medical personnel to Logan Regional Hospital.
The school confirmed that Davis has since been "taken off life-sustaining medical devices and is breathing on his own."
"Davis received initial critical treatment and was stabilized at Logan Regional Hospital before being transported to Mckay-Dee Hospital, where their critical care team continued treatment with therapeutic hypothermia to lower the body temperature to preserve his neurological function," the team said.
The university also posted a photo of Davis on social media, showing him in a hospital bed with a thumbs up while surrounded by his family and Utah State head coach Blake Anderson.
Davis's parents, Matt and Chrissy, arrived in Utah Thursday night and met with Anderson, USU team physician Dr. David Liddle, and others.
"Awake, alert, and breathing on his own. The training staff absolutely saved his life. No hesitation [at] all. Miracle," Anderson told Scott Garrard of KSL Sports.
Anderson, meanwhile, also posted a photo on his personal Twitter account that shows Davis smiling in the hospital after what he described as "a brutal night."
"The smiles say it all," said Anderson. "Through God's grace, and an amazing group of Trainers & Medical Professionals we are doing better ever [sic] minute today. So grateful for all the prayers & support lifted up over the past 24 hrs."
High-Profile Players
Davis is unfortunately one of a long list of young athletes who have suffered sudden cardiac arrest in recent years.
Among some high-profile cases are Buffalo Bills safety Damar Hamlin and Danish soccer player Christian Eriksen, who both collapsed on the field during a widely broadcasted sport event.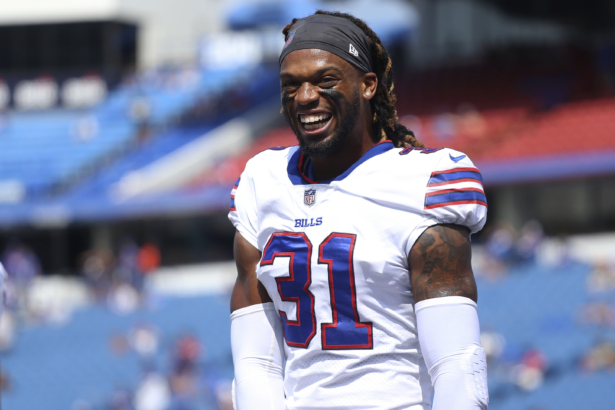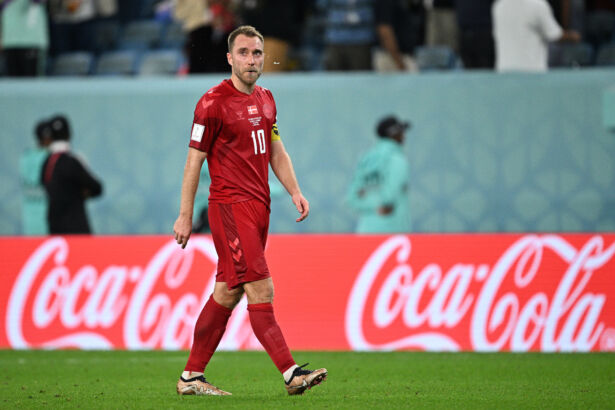 In his first interview since the incident, Hamlin discussed his collapse, which happened during a Jan. 2 "Monday Night Football" game against the Cincinnati Bengals, but Hamlin, who celebrated his 25th birthday on March 24, refused to disclose the reason why he suffered cardiac arrest.
"You're 24. Peak physical condition [that] could run circles around me right now. How did the doctors describe what happened to you?" ABC News' "Good Morning America" host Michael Strahan, himself a former NFL player, asked Hamlin in mid-February.
Hamlin stated that he would not comment on what doctors told him. "That's something I want to stay away from," he said in response, which was not included in an ABC News article about the interview.
Eriksen, meanwhile, was released from the hospital in June 2021 after the 29-year-old soccer star collapsed on the field during his team's opening European Championship match against Finland. His heart suddenly stopped and he had to be resuscitated with a defibrillator.
The Danish soccer federation wrote on Twitter at the time that Eriksen was released from the Rigshospitalet in central Copenhagen after a successful operation.