HAGERSTOWN, Md.—Authorities found the vehicle used by the suspect in the fatal shooting of a Maryland judge but asked the public to remain vigilant Saturday as they continued searching for the man.
Pedro Argote, 49, is suspected of gunning down the judge in his driveway hours after he ruled against him in a divorce case. The Washington County Sheriff's Office said in a statement posted on Facebook that the silver Mercedes SUV that Argote was believed to be driving had been located in a wooded area in Williamsport, about 8 miles southwest of Hagerstown, where the judge was shot outside his home.
"Anyone with information on Argote's location should immediately notify law enforcement," the sheriff's office said in its statement.
Circuit Court Judge Andrew Wilkinson, 52, was shot Thursday night, just hours after he awarded custody of Mr. Argote's children to his wife. Washington County Sheriff Brian Albert said it was a "targeted attack."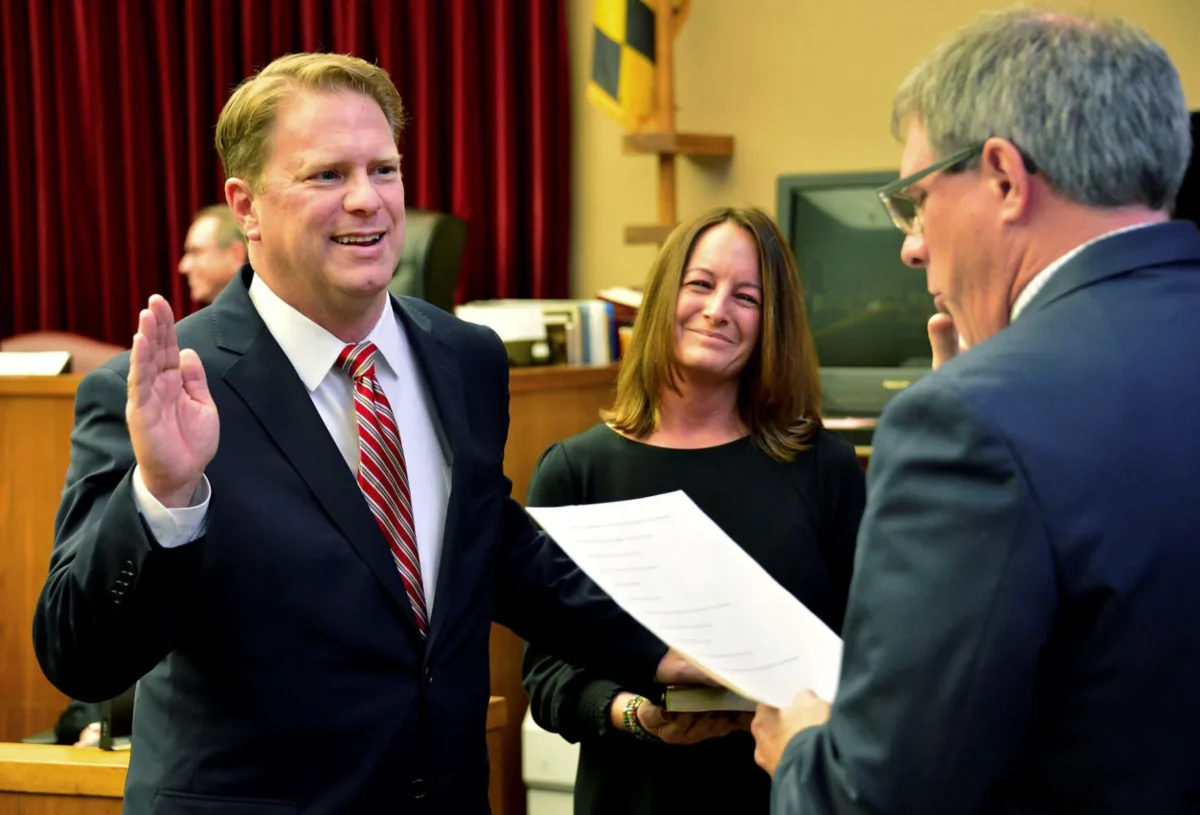 During a news conference Saturday, Mr. Albert said local, state and federal law enforcement agencies are participating in the search for Argote.
"We're going to catch this guy, it's just a matter of time," Mr. Albert said.
The U.S. Marshals Service is offering a reward of up to $10,000 for information that leads to Mr. Argote's arrest.
In a news release issued late Friday, the Marshals Service said Mr. Argote has ties to multiple areas outside of Maryland, including Brooklyn and Long Island, New York; Tampa and Clearwater, Florida; Columbus, Indiana; and unknown cities in North Carolina.
Mr. Albert said Mr. Argote is considered "armed and dangerous."
Judge Wilkinson had presided over a divorce proceeding involving Mr. Argote earlier Thursday, but Mr. Argote was not present at the hearing, Mr. Albert said. The judge gave custody of Mr. Argote's children to his wife at the hearing, and that was the motive for the killing, the sheriff said. The judge had also ordered Mr. Argote to have no contact with the children and pay $1,120 a month in child support.
Hagerstown, a city of nearly 44,000, lies about 75 miles northwest of Baltimore.