A Florida man is facing a charge of attempted murder after body camera and dashcam video showed him dragging a sheriff's deputy with his car during a traffic stop.
Rocky Rudolph, 38, of Apopka, Florida, was pulled over by Seminole County Sheriff's Deputy Aaron Blais on Saturday, June 29.
The body camera footage released by the Seminole County Sheriff's Office Sunday shows the deputy and the driver having a calm, friendly interaction in the first few minutes of the traffic stop after Blais tells Rudolph he pulled him over for having tinted windows. The two men even joke with each other about the suspect's unusual name.
But things turn sour when Blais asks Rudolph if he has any marijuana in the vehicle before telling him to turn off his vehicle.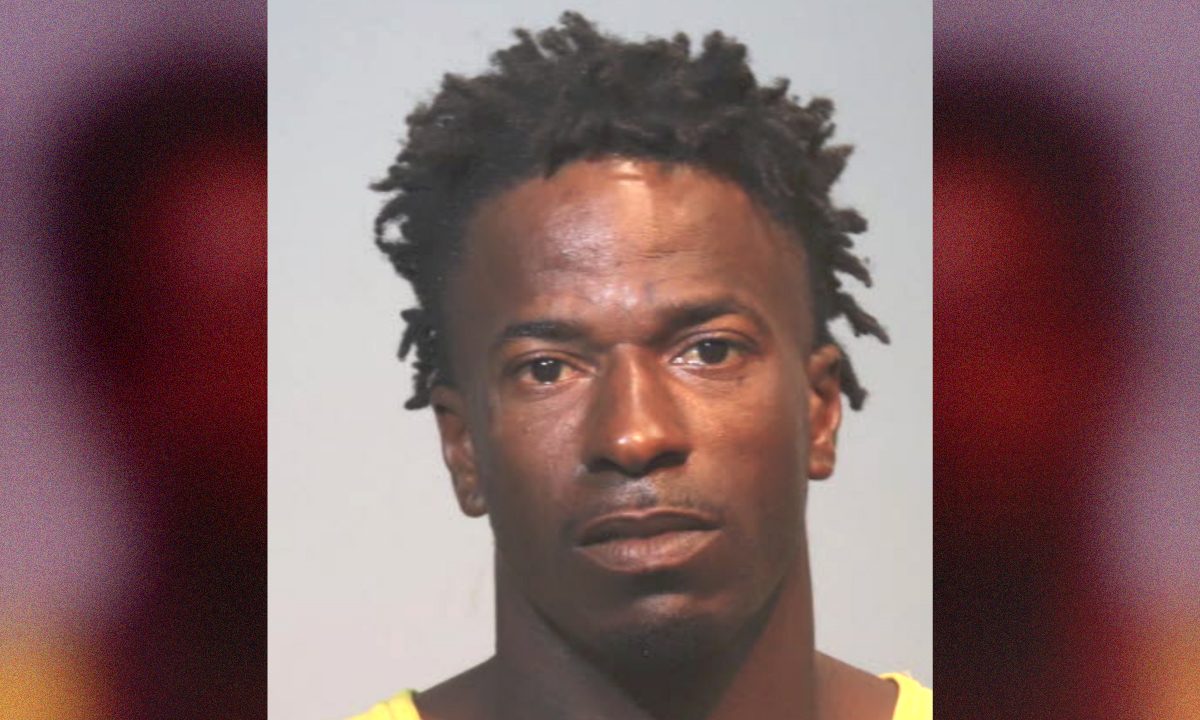 Instead, Rudolph throws the car in drive as the deputy hangs out of the window screaming for the driver to stop.
Rudolph briefly stops and Blais points a gun at him ordering him to stop the car before Rudolph pulls off again toward a highway.
Dashcam video shows the deputy fall off of the vehicle as it speeds away.
The sheriff's office searched for Rudolph following the incident and he was taken into custody shortly before 4:30 p.m. Saturday, the department said.
Blais was treated for non-life-threatening injuries and released from the hospital Saturday, according to the Seminole County Sheriff's Office.
Rudolph is being held without bond in Seminole County Jail on charges of attempted first-degree murder of a law enforcement officer, aggravated battery on a law enforcement officer, and resisting an officer with violence, according to the county jail roster.
Rudolph ran off into the bushes. After an intensive multi-agency manhunt, he was tracked down several hours later in his sister's car and arrested.
Rudolph had suffered a gunshot wound to the leg and was transported to a local hospital where he remained as of Sunday morning, according to the sheriff's office.
"This was a very dangerous situation. Our deputy's life was put at risk by a career criminal who had no regard for his well-being," said Sheriff Dennis Lemma. "I applaud Deputy Blais's professionalism and dedication to duty."
A stolen handgun was recovered from Rudolph's SUV according to deputies, and, according to WESH, they recovered another gun that was thrown into the bushes.
WANTED SUSPECT: Identified as ROCKY M RUDOLPH JR of Apopka. Please Call 911 if you know is whereabouts or have information. pic.twitter.com/p6GOK3pH7z

— Seminole County S.O. (@SeminoleSO) June 29, 2019
Lemma said that Blais was "absolutely convinced that Rudolph was reaching for his gun" during the incident, according to Fox News.
"Rudolph reaches toward the gun hand of Deputy Blais, and actually holds him there and drives at least 100 yards heading toward I-4 before Deputy Blais falls off the car and into the median," Lemma said, according to Click Orlando.
According to the Orlando Sentinel, Lemma said it was unclear how many bullets had been fired.
"I don't know how many rounds were fired into the car, but it was probably not enough," he said.
According to WFTV, Rudolph has 15 felony convictions, eight misdemeanor convictions, 32 felony charges, and 22 misdemeanor charges.
A court appearance for Rudolph is scheduled for 2 p.m. Monday.
CNN has not determined whether Rudolph currently has legal representation in this case.
Epoch Times reporter Simon Veazey contributed to this article.