Republican Gov. Glenn Youngkin's removal of Virginia for consideration for automaker Ford's new battery plant has come under fire from Democrats, who said that a $3.5 billion Ford battery manufacturing plant would have created over 2,500 jobs in southern Virginia while questioning whether the national security concern over Ford's China-based partner was legitimate.
On Tuesday, State Del. David Reid (D-Loudoun County), a former Navy intelligence officer, said on the House of Delegates floor that "no one in the intel community has ever even remotely implied that Ford was a front company for the Chinese." He also criticized Youngkin for not delivering on the bipartisan goals of "bringing good-paying jobs and economic development to Virginia."
In December, Youngkin asked the Virginia Economic Development Partnership (VEDP) to remove Virginia from location consideration for the Ford battery plant and not to submit an incentive package.
The agreement between Ford and the China-based Contemporary Amperex Technology Co. Ltd. (CATL) to supply batteries for Ford's electric vehicles would qualify CATL to receive lucrative production tax benefits under the new Inflation Reduction Act (IRA), according to a Bloomberg report. The report said this would be made possible with the deal making Ford 100 percent owner of the plant, while CATL would own the technology and operate the facility.
In an emailed statement, Youngkin's spokeswoman Macaulay Porter told The Epoch Times, "While Ford is an iconic American company, it became clear that this proposal would serve as a front for the Chinese Communist Party (CCP), which could comprise our economic security and Virginians' personal privacy."
"Virginians can be confident that companies with known ties to the Chinese Communist Party won't receive a leg up from the Commonwealth's economic incentive packages," she continued. "When the potentially damaging effects of the deal were realized, the plant proposal never reached a final discussion stage. At each business proposal, the governor always seeks to find the best outcome for Virginians and the Commonwealth."
At an earlier press event on Jan. 15, Youngkin also said, "We felt that the recent efforts to put forward a plan that would house Chinese technology to build the batteries was, in fact, representative of that," referring to putting American businesses in a position reliant on technology "owned and dominated by the Chinese."
"And that we felt that the right thing to do was to not recruit Ford as a front, for China, to America. Let's develop our own technology," he added.
CATL's Ties to Chinese State
CATL is the world's biggest maker of batteries for electric vehicles, providing batteries to automakers such as General Motors (GM), Ford, and Tesla. CATL's rise has much to do with the Chinese regime's subsidy programs. According to a July 2018 report by a Chinese state-run publication The Time Weekly, Beijing provided a subsidy of 59 billion yuan ($8.6 billion) in 2015 and 83 billion yuan ($12.1 billion) in 2016, based on incomplete central government data and the publication's estimates.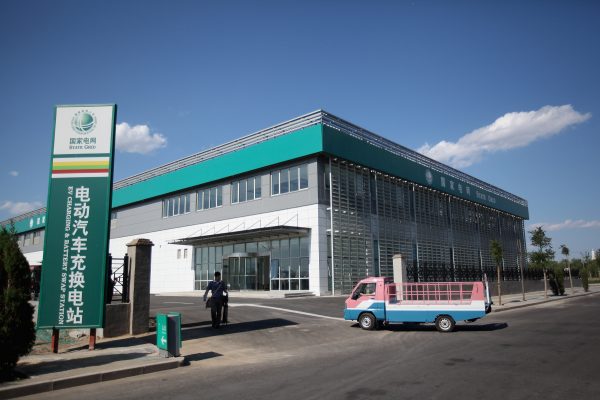 In August 2022, 16 Republicans on the House Oversight Committee, led by the committee's ranking Republican member Rep. James Comer (R-Ky.) and Rep. Andy Biggs (R-Ariz.), wrote a letter (pdf) to Transportation Secretary Pete Buttigieg warning about CATL.
"CATL is influential in the Chinese government—being able to independently draft government safety regulations while completely dominating the EV battery market with support from the Chinese government," they wrote.
The company's chairman, Zeng Yuqun, is also a member of the Chinese People's Political Consultative Conference (CPPCC), the regime's political advisory body.
In his address to the General Assembly at the beginning of a new legislative session, Youngkin said that the risks related to the CCP are "common sense," calling the CCP "a dictatorial political party that only has one goal: global dominance at the expense of the United States."
He explained the balance between attracting business to Virginia and incurring CCP-related national security risks: "I've said before that I want 'Made in America' to mean 'Made in Virginia.' But let me be clear, 'Made in Virginia' cannot be a front for the Chinese Communist Party."
From The Epoch Times