Wendy Williams was vocal about her opinion of women who cheat with married men during a recent episode of her show.
The 54-year-old host opened up about her views during the Thursday, May 9, episode of "The Wendy Williams Show." Williams brought up actress and television personality Ayesha Curry's recent remarks about women "lurking" around her husband, Golden State Warriors basketball star Stephen Curry.
During a guest appearance on "Red Table Talk" with Jada Pinkett Smith, Ayesha Curry opened up about feeling insecure about all the attention women give her husband.
"Something that really bothers me, and honestly has given me a sense of a little bit of an insecurity, is the fact that yeah, there are all these women, like, throwing themselves (at him), but me, like the past 10 years, I don't have any of that," she said. "I have zero—this sounds weird—but, like, male attention, and so then I begin to internalize it, and I'm like, 'Is something wrong with me?'"
Williams addressed the issue that Curry raised and said during her show, "There are a lot of women who don't have respect for a marriage. You know what I'm saying?"
She added, "A lot of women who know your man is married will have the nerve to be right up under him right under your nose."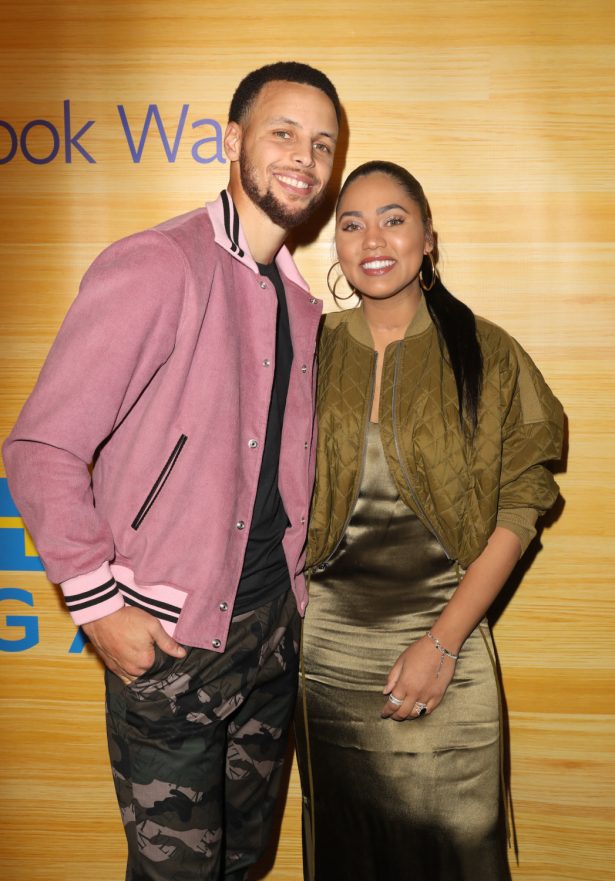 Williams shared a clip from the "Red Table Talk" where Ayesha Curry shared an incident where a woman "crossed the line with her."
"I'll never forget," Ayesha Curry said in the clip. "We wanted to buy bikes one day … Riley, at the time, she's less than a year old. And this group of people come over, they're trying to ask Steph for pictures and autographs. The woman opens the car door, sticks her body in the car and is just like, 'Oh, let me see.' And I'm like, 'No, no, get out of the car.' And she goes, 'Oh, honey, you know what you signed up for.'"
Williams was quick to address the situation.
"What did she sign up for?" Williams asked. "What did she sign up for, you know what I'm saying. She signed up to be married to a man that she loves. They have beautiful kids. They can't help it if they seem like a picture perfect family."
Williams also had a message for such women.
"For you lonely girls who can't keep their hands off other people's men, there's a hot place in hell for you," she said.
She also mentioned that the men in these situations have more to lose than the women flirting with them.
"If you bite back, you lose," she said.
Williams is currently in the middle of her divorce from estranged husband Kevin Hunter. As previously reported, after 22 years of marriage, the two called it quits amid rumors that Hunter had fathered a child with an alleged mistress.
WENDY WILLIAMS FILES FOR DIVORCE: After months of speculation and rumors, Wendy Williams filed for divorce from her husband of over 20 years – the co-hosts discuss and send the talk show mogul their support. https://t.co/f8u2wc159S pic.twitter.com/aSyoQTNNgZ

— The View (@TheView) April 12, 2019
Hunter is believed to be the father of a child with 33-year-old massage therapist Sharina Hudson.
"Sharina gave birth to the baby at Hahnemann University Hospital in Philly. Apparently, they chose this location because they were worried that if she gave birth in New York, it would be leaked to the press," a source told Page Six.
As previously reported, Williams also fired Hunter from "The Wendy Williams Show," where he was the executive producer for over a decade.
Kevin Hunter has been fired from The Wendy Williams Show.https://t.co/0eUwb5Dogn

— Entertainment Tonight (@etnow) April 16, 2019
"Keven Hunter is no longer an Executive Producer on the 'Wendy Williams Show,'" a spokesperson told Page Six.
Hunter had been a part of the show since 2008, and while there were no issues with Hunter and his job duties, TMZ learned that his presence on set was causing Wendy Williams a lot of stress due to issues in their relationship.