"In Chinese, the word beauty, it doesn't just mean pretty. It also means the quality of being good," says Sherry Ning, one of the top 40 entrants of the New Tang Dynasty (NTD) Global Chinese Beauty Pageant, who will be attending the week-long round in New York state in late September.
"I think to be good on the inside, would definitely reflect on your outside and would definitely enhance your beauty."
Ms. Ning, 27, is a doctoral student at Northwestern University skilled in traditional brush painting, piano, and the Chinese zither.
Originally from Qingdao, China, what led Ms. Ning to turn from academia to pageantry was the opportunity to speak out about the human rights abuses still taking place in China under the Chinese Communist Party, and the chance to fulfill the virtue of righteousness.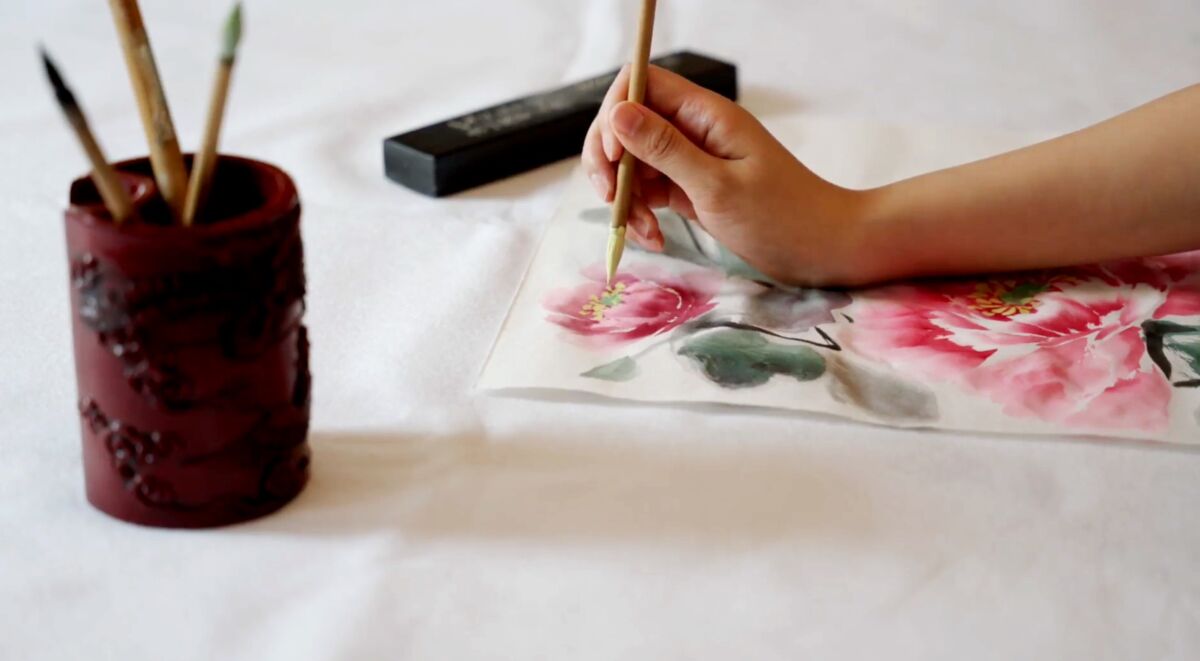 Righteousness in the Modern World
Unlike most beauty pageants, the NTD competition—one of the network's series of cultural initiatives—focuses on traditional culture and virtues. The mission of the competition is to educate young women of Chinese descent about traditional Chinese culture, with a focus on the five virtues of morality, righteousness, propriety, benevolence, and faithfulness.
These five virtues were highlighted in "Precepts for Women," an Eastern Han Dynasty work by Ban Zhao, whose father and brother were both famous historians. Talented and virtuous, Ban Zhao was several times invited as an instructor to the palace's women, and notably finished the "Book of Han" written by her brother, who passed away before completing it.
"I would read about all of these women in Chinese history that were both very gentle and soft, but also some of them were very talented, very knowledgable, and some of them were brave," Ms. Ning said. "For example, Mulan, she had to sacrifice her prior life as a girl in order to fulfill righteousness, to do what's right, for her family and her country."
"I also see righteousness in modern-day China," she said. "We all know there is a lot of unjust, bad things happening in the world, and especially in China."
For example, the effects of China's former one-child policy and its persecution against Falun Gong adherents hit Ms. Ning's own family. She said she couldn't let the opportunity to speak out pass her by.
Health Turnaround
Ms. Ning, like so many Chinese in her generation, is an only child.
"My mom very unfortunately, accidentally conceived the second child," she said. It meant her parents had to "decide" to get an abortion, she explained, but the loss of the second child resulted in many health problems for her mother—both physically and mentally.
Her mother was lonely and depressed, but Ms. Ning remembered what change occurred in her after a neighbor introduced her to a spiritual practice called Falun Gong.
"All of her health problems, previous health problems were gone and she was able to feel happy again in life," Ms. Ning said.
Falun Gong, also known as Falun Dafa, is centered on the three principles of truth, compassion, and forbearance. Often described as a meditation practice or a spiritual practice, it was introduced to the public in China in the early 1990s, and by the end of the decade an estimated 70 million to 100 million people in China had taken up the practice.  The physical, mental, and spiritual health benefits were widely reported, and the practice spread almost entirely through word of mouth at all levels of society.
But in 1999 the Chinese Communist Party, largely driven by then-general secretary Jiang Zemin, ordered that Falun Gong be "disintegrated," accusing it of being a threat to the regime's power.
The Chinese were ordered to give up the practice, or else face the state's violent and defamatory persecution campaign.
In school, and on television, Ms. Ning heard lies repeated about Falun Gong.
But Ms. Ning then witnessed the courage of Falun Gong practitioners who would not cave to the regime's falsehoods, and instead started producing flyers and brochures containing the truth of how Falun Gong practitioners were persecuted for their faith, even beaten to death and tortured in prisons without cause, she said.
"My mom would get these truth clarification flyerss from her fellow practitioners, and each of the practitioners would go into their own neighborhoods, and distribute those flyers, place one flyer in front of each door in different buildings," Ms. Ning said. She remembered trailing behind her mother, acting as a lookout as she went from building to building.
"It really impressed upon me how serious the mission we were doing was, and how dangerous it was," she said.
It instilled in her the importance of righteousness.
"I thought about what kind of opportunity this platform would provide for me to talk about all the persecution of Falun Dafa, and about all of those unjust things happening in the world," she said of her decision to join the NTD competition. "And I just couldn't let this opportunity pass."
Miss NTD
The first NTD Global Chinese Beauty Pageant has already selected 40 participants from four continents, who are currently being interviewed for the "Beauty with a Mission" round, where they share their personal stories.
Those who pass will join the in-person New York round from Sept. 24 to Oct. 1. Contestants need to be between the ages of 18 and 30, of at least one-third Chinese descent, and be fluent in either Mandarin or English.
The winner will be crowned Miss NTD and serve as an ambassador for traditional culture for one year, with opportunities to promote culture and traditional values in international events. She will also be awarded $10,000 and the sapphire "phoenix" tiara with five gems representing the five virtues, among other gifts.
Judges will look at four categories in the upcoming pageant: an on-stage interview; a dancewear (in lieu of the typical swimwear) round to showcase fitness, poise, and posture; an evening gown portion, and a talent portion.
The live event will be held at the Performing Arts Center at Purchase College in Harrison, New York, with the final round livestreamed online.
With reporting by NTD.
From The Epoch Times