The U.S. House of Representatives is barreling toward its third week without a speaker, with no clear replacement in sight.
On Oct. 3, eight Republicans led by Rep. Matt Gaetz (R-Fla.) and joined by all House Democrats, voted to oust then-House Speaker Kevin McCarthy (R-Calif.). While many Republicans expressed outrage, it quickly became clear that Mr. McCarthy had no road back to the gavel amid dissatisfaction with his leadership from within his party.
Since then, Republicans have scrambled to replace the former speaker, with little success.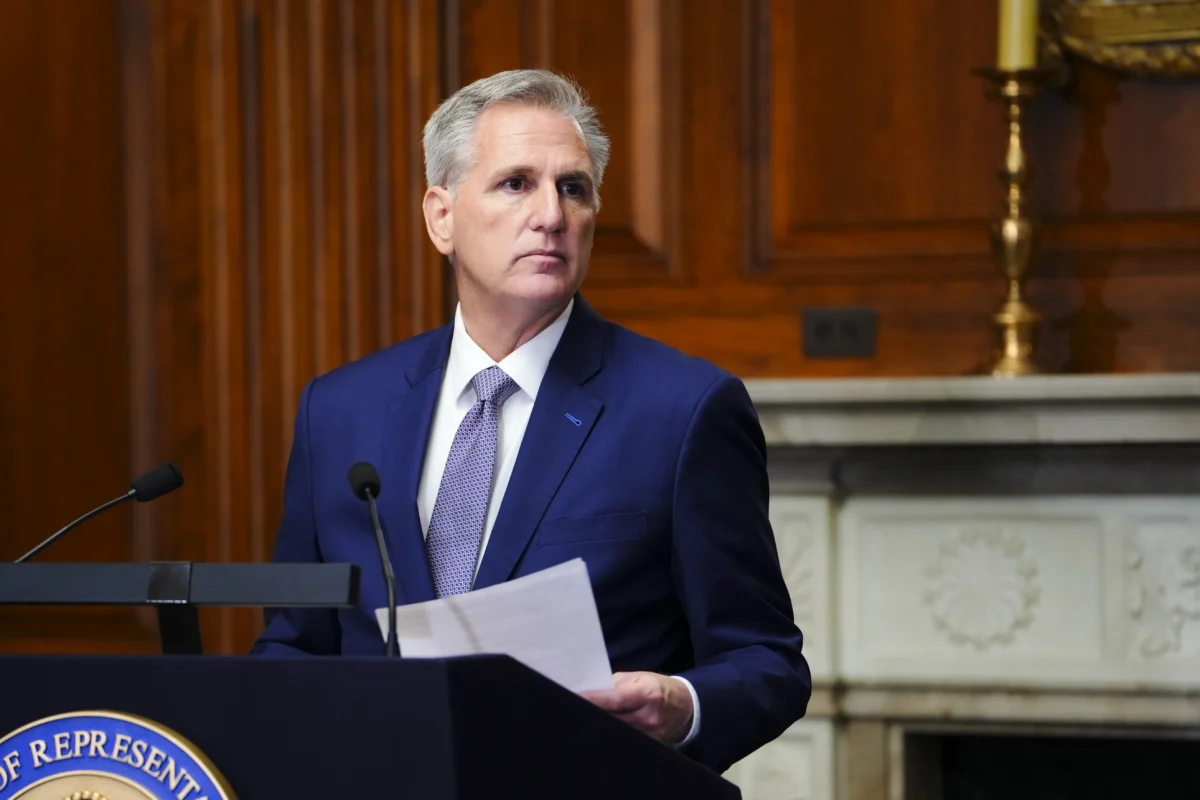 The party first nominated House Majority Leader Steve Scalise (R-La.) over House Judiciary Committee Chairman Jim Jordan (R-Ohio) for the top spot in the House in a closed-door 111–99 vote.
However, Mr. Scalise's candidacy never made it to the House floor for a full vote of the House, as it became obvious to the Louisiana Republican that objections within his party left him with no path to the speakership.
Jordan's Out
Mr. Jordan, Republican's second nominee for the job, was also forced out last week.
After Mr. Scalise withdrew his candidacy, Republicans, in another closed-door vote, nominated Mr. Jordan for the speakership. But fractures were still obvious during this vote: Mr. Jordan received 124 votes, while Rep. Austin Scott (R-Ga.)—who had done no campaigning and announced his bid just moments before the vote—garnered 81 votes.
But Mr. Jordan's candidacy, like Mr. Scalise's, has faltered.
After three failed votes to instate him as speaker on the House floor last week, Republicans, in a secret ballot, agreed to withdraw their nomination for Mr. Jordan.
Initially, Mr. Jordan garnered 200 votes—17 short of what he needed to become speaker. In the second and third rounds, he continued to lose support, making it obvious that, despite his promise to stay in the race, he would likely be unable to get over the finish line.
After his party removed him as the speaker designee, Mr. Jordan conceded defeat and said he'd continue to work to get the eventual nominee elected.
"We need to come together and figure out who our speaker is going to be," Mr. Jordan said. "I'm gonna work as hard as I can to help that individual so that we can go help the American people."
This week, Republicans will continue trying to find a candidate that the party can agree on as they come up on the three-week anniversary of Mr. McCarthy's ouster.
Meanwhile, a political crisis in Israel has gone unaddressed by Congress, which can do nothing without a speaker.
With Mr. Jordan out of the running, here's what to look out for as Republicans return to Capitol Hill.
The Candidates
There are currently eight announced contenders for the top job in the House, and no clear frontrunners among them. And more candidates could be still unannounced, as Republicans were given until the end of Oct. 22 to announce a bid.
Mr. Scott, who received nearly 40 percent of his party's vote in a face-off with Mr. Jordan, has announced that he's again vying for the gavel.
"If we are going to be the majority, we need to act like the majority, and that means we have to do the right things the right way," Mr. Scott said in a post on X. "Now that [Mr. Jordan] has withdrawn, I am running again to be the Speaker of the House."
Also running is House Majority Whip Tom Emmer (R-Minn.), the highest-ranking Republican currently in the race.
Mr. Emmer was rumored to be vying for Mr. Scalise's job while the latter was running for speaker, and now has thrown his own hat into the race.
Also running is Rep. Byron Donalds (R-Fla.), the candidate most likely to appeal to the right-wing flank of the Republican conference.
A member of the House Freedom Caucus, the largest conservative caucus in the House, Mr. Donalds has also shown a willingness to work with more moderate members of the party.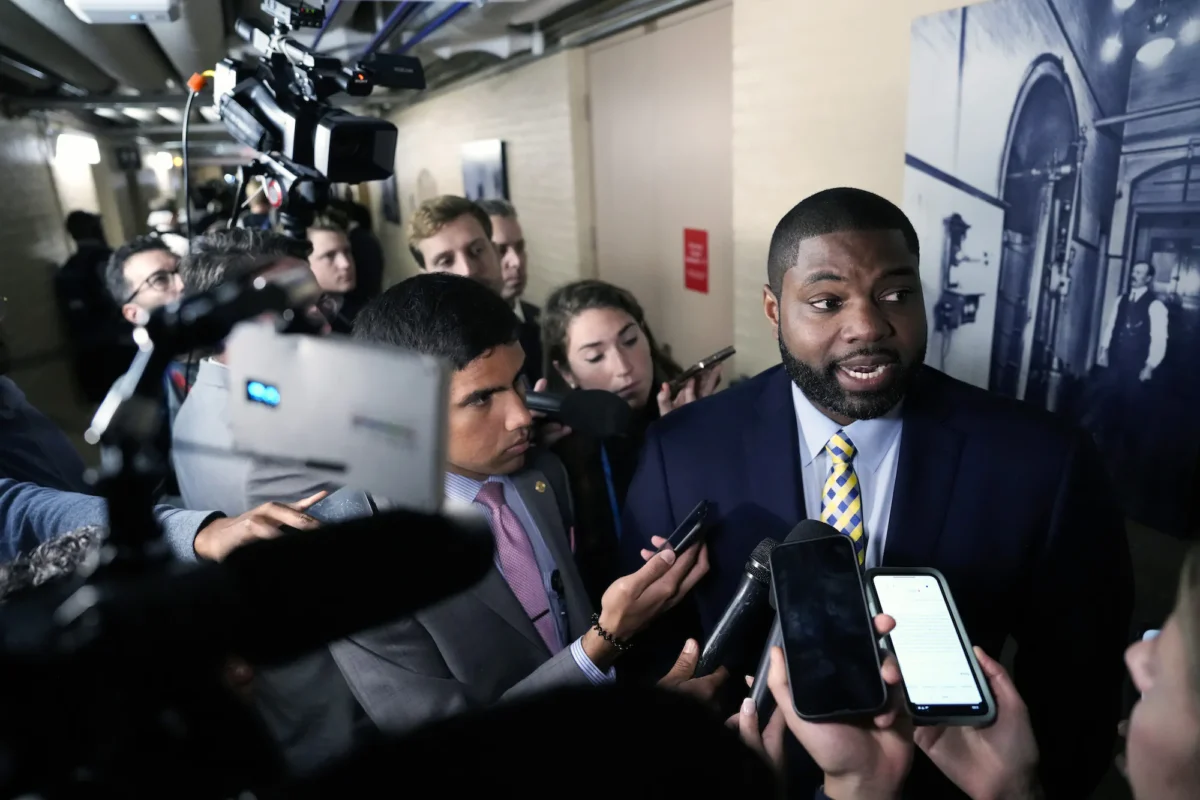 During the intra-party negotiations on keeping the government open last month, Mr. Donalds co-authored a compromise deal that would have kept the government funded while strengthening border security by including several provisions on immigration law.
However, that measure failed due to opposition from Mr. Gaetz and other right-wing Republicans.
Rep. Kevin Hern (R-Okla.), a member of the Republican Study Committee (RSC)—a body composed of both centrist Republicans and right-wing Republicans—is also seeking his party's nomination.
Mr. Hern initially entered the race immediately after Mr. McCarthy was ousted but withdrew due to higher support for Mr. Scalise and Mr. Jordan.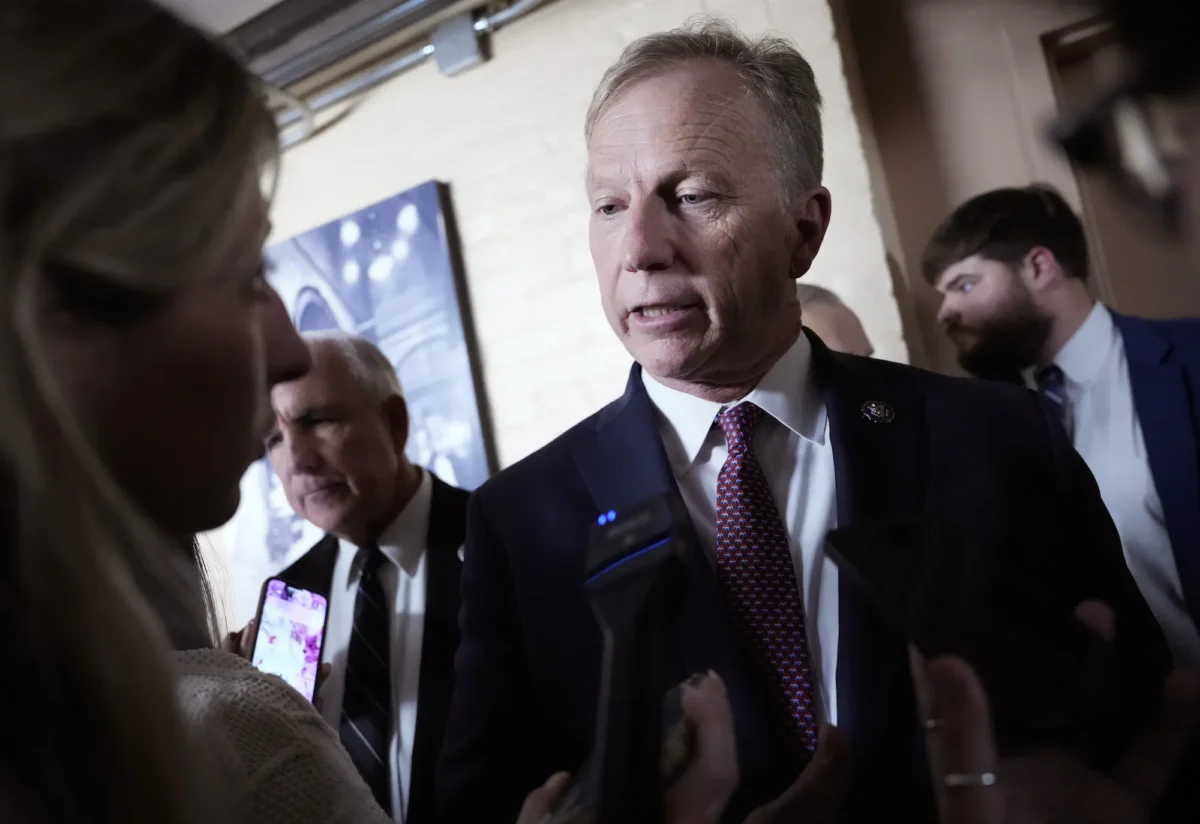 Now, Mr. Hern is back in the race.
"We must unify and do it fast," Mr. Hern said in the X post announcing his candidacy, where he referenced Mr. Jordan's failure to keep his party's confidence. "I've spoken to every Member of the Conference over the last few weeks. We need a different type of leader who has a proven track record of success, which is why I'm running for Speaker of the House."
Also running are less well-known Republicans, including Reps. Gary Palmer (R-Ala.), Jack Bergman (R-Mich.), Mike Johnson (R-La.), and Pete Sessions (R-Texas).
On Oct. 23, when they return to Capitol Hill, Republicans will host a candidate forum where they'll hear from these and any other candidates that announce from there.
Afterward, they'll move on to their third vote for a speaker nominee, likely taking the vote by secret ballot. At that point, it'll be up to Republicans to narrow the field and choose who will be their third standard-bearer.
Empowering the Speaker Pro Tempore
But with Republicans so deeply divided, some Republicans are looking to another option: granting Speaker pro tempore Patrick McHenry (R-N.C.) with emergency powers.
The speaker battle among Republicans comes at an inconvenient time in Washington.
In roughly a month, the temporary funding bill that cost Mr. McCarthy his job will expire, potentially sending Washington into a government shutdown.
Republicans are also seeking to deal with the attack on Israel by Hamas, a Palestinian group that has long been labeled a terror organization by the U.S. government.
President Joe Biden has requested $106 billion for joint aid to Ukraine and Israel—a figure many Republicans are unwilling to accept.
But in the face of these ongoing and impending calamities, the House, and by extension Washington, is paralyzed without a speaker.
Because of this, some Republicans have floated the possibility of granting Mr. McHenry—the Republican selected by Mr. McCarthy to take his place should anything happen to him—the ability to act as a temporary speaker while Republicans sort things out within their conference.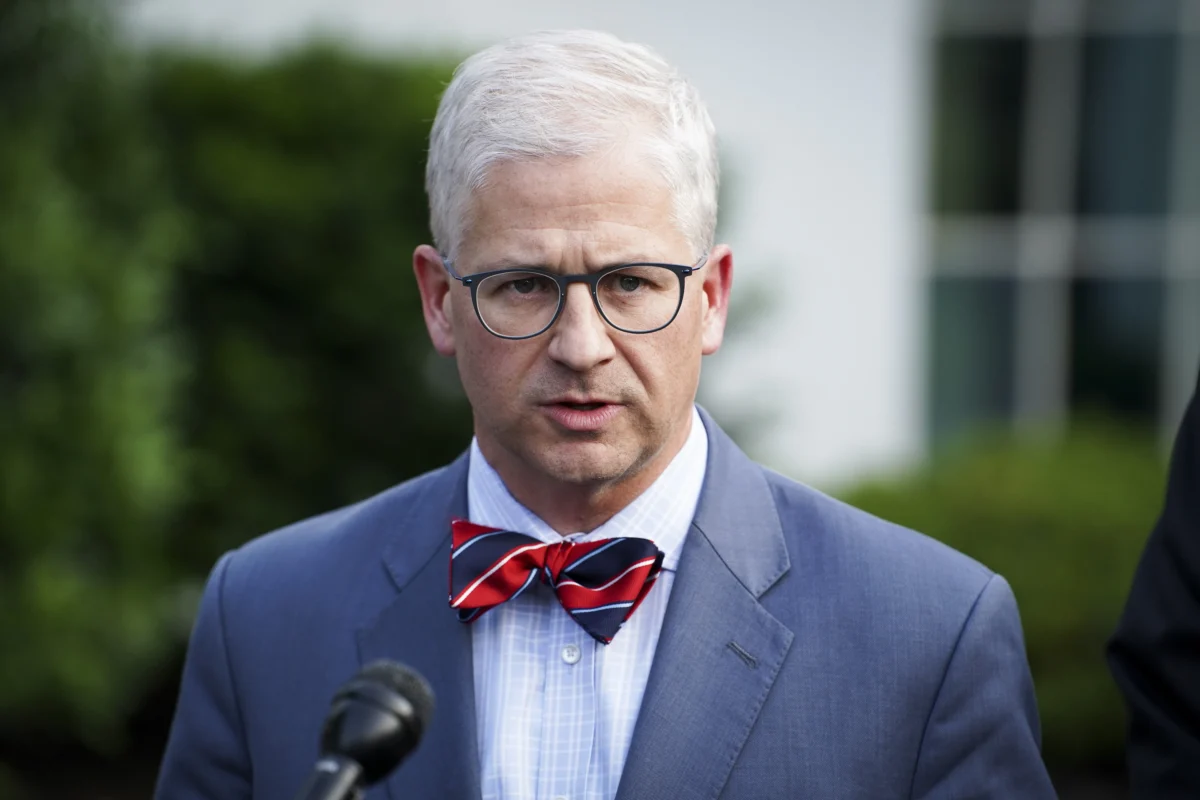 This route is one many Republicans are unwilling to accept.
On paper, there's no constitutional prohibition to doing so. Article I of the Constitution merely requires the House to choose a speaker. The powers of that speaker are laid out by House rules.
Still, many Republicans, including Rep. Chip Roy (R-Texas) and others, are unwilling to accept such a route, meaning it would almost certainly need to be done with the help of Democrats.
Democrats, for their part, have signaled openness to accepting this option, so long as concessions are made.
However, it's unclear if this path will be seriously pursued by lawmakers. But amid ongoing global crises and the looming threat of a government shutdown, it's an option that could be taken more seriously as time goes on.
As it stands, it'ss unclear if any Republican will be able to win the support to take the gavel.
From The Epoch Times