When writer Nicky Viard read "How Humankind Came To Be," an article by Falun Gong founder Mr. Li Hongzhi that was published by NTD last month, she felt the piece encourages people to look inward and evaluate themselves.
"I think that if articles like this got around more, then people would consider the consequences of their beliefs, how they treat others, and that the consequences of their beliefs form the way they treat others," Viard told NTD.
Viard agreed that there are karmic consequences for people's actions, either in a positive or negative way, saying "the realm of Earth is a difficult realm" with many trials and tribulations that occur while people lead their lives.
"There's a lot of trials and tribulations that we go through here on planet Earth. But, as he said, if we can get through it and still smile, and at the end of the day, we take things with a grain of salt and still have good intentions toward our neighbors—you know, this will affect those around us, how we treat them," she said.
Generally, Viard believes most people carry goodness in their hearts and are compassionate toward loved ones, their children, and pets. But she also said that she agrees with Mr. Li that there's evil in today's society.
"I was reading the article, and I'm kind of nodding my head the whole time I'm reading it," Viard said, adding that Mr. Li recognizes the good in today's world, but the article also mentioned evil—that there are consequences for those who do bad things.
"I don't believe you escape: there has to be a certain price to pay when you cause tremendous injury toward someone else's life," she said.
"I think karma is a very good thing," Viard added. "I think that if we do follow karma and the basic beliefs, I think it will cause us to only behave better towards our fellow man, not let ourselves and our own standards down. Because there are consequences, there are consequences for evil behavior, as well as rewards for good behavior."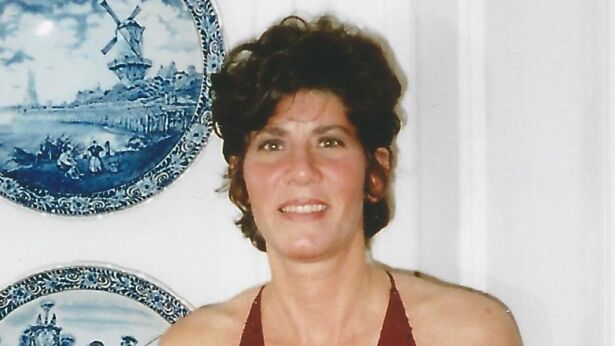 Falun Gong is a form of meditative exercise that originated in China. The discipline—which is based on the principles of truthfulness, compassion, and tolerance—is rooted in ancient Chinese traditions that believe in moral improvement and which will eventually lead to spiritual enlightenment.
In the early 1990s, Mr. Li personally taught the spiritual practice at venues throughout China. Prior to the Chinese communist regime launching its persecution of Falun Gong on July 20, 1999, the number of followers reached an estimated 100 million, with the regime praising the practice for its healing and fitness benefits.
'The Universe Does Take Everything Into Account'
Viard agrees with Mr. Li's discussion on reincarnation, explaining that she also believes "the soul just moves on" and that people "really don't die, we live on."
"We do have a life path for our soul here and in future incarnations," Viard said. "And what we do now has consequences, if it's bad, if it's hurtful," she added.
"But the universe does also take into account the good that we do towards others," Viard continued. "I do believe that God sees everything, that even if you have pain, there are things that happen to you. I believe that God sees everything: God sees the good that you do, the bad that you do, as well as the bad that other people may have done to you. I think the universe does take everything into account as [Mr. Li] says."