The House finally elected Rep. Mike Johnson (R-La.) to be their 56th speaker, more than three weeks after former Speaker McCarthy (R-Calif) was ousted.
He won the speakership with a unanimous vote from his fellow Republicans 220-209.
Mr. Johnson, 51, was nominated by the Republican conference with 128 votes in closed-door balloting after three rounds of voting late on Oct. 24.
In a press conference after the nomination on Tuesday, the Louisiana lawmaker noted that "democracy is messy sometimes," but stressed the House Republican majority was "united" in its vote for him.
Johnson Pledges a 'New Form of Government'
He also announced that the House would hold a floor vote on Wednesday to "make this official," although he still needs almost all Republicans in the public roll call to win the gavel.
"I'm honored to have the support of my colleagues," Mr. Johnson told reporters. "This is servant leadership. We're going to serve the people of this country. We're going to restore their faith in this Congress, this institution of government. America is the last best hope of man on the earth."
In addition, the Louisiana Republican vowed to restore America's trust in Congress and promised swift government reform if he were to secure the position of House speaker.
"You're going to see a new form of government, and we are going to move this quickly. This group here is ready to govern, and we're going to govern well—we're going to do what's right by the people," the Republican told reporters.
What follows are some things to know about the relatively little-known Rep. Johnson.
Who Is Mike Johnson?
Mr. Johnson is a lawyer specializing in constitutional issues. He earned his juris doctorate from the Paul M. Hebert Law Center at Louisiana State University in 1998 and earned his undergraduate degree in business administration from Louisiana State University in 1995, according to his official website.
He spent nearly 20 years practicing constitutional law, including successfully litigating "high-profile" constitutional law cases in district and appellate courts nationwide, his biography states.
The married father of four was elected to the Louisiana legislature twice without opposition and served in the Louisiana House from 2015 to 2017, before being elected to Congress.
He represents Louisiana's fourth district, which includes nearly 760,000 within 16 parishes in the northwest and western regions of the state.
According to his official website, Mr. Johnson was elected to the U.S. House of Representatives with the largest margin of victory in his region in more than 50 years.
Mr. Johnson is "widely recognized as a leading defender of the right to life, religious liberty, free speech, the Second Amendment, and free market principles," and has "solidified his distinguished reputation as a principled, full-spectrum conservative as the representative for Louisiana's Fourth District," according to his website.
The lawmaker, who is also serving as vice chairman of the House Republican Conference for a second time after being unanimously reelected last year, also describes himself as a "trusted ally" of former President Donald Trump.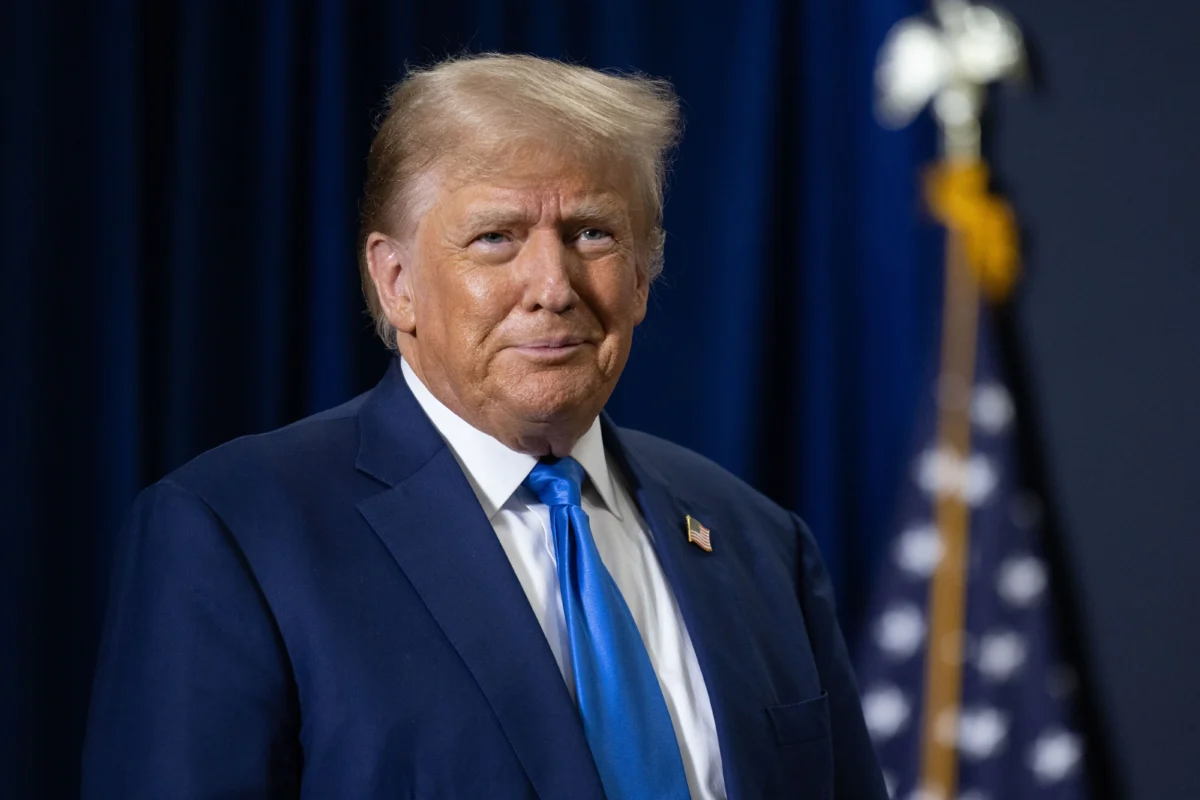 Does Johnson Support Trump?
In 2020, he rallied Republicans around President Trump's legal efforts questioning the 2020 election results. Mr. Johnson also staunchly defended President Trump during his impeachment hearings.
"President Trump called me this morning to let me know how much he appreciates the amicus brief we are filing on behalf of members of Congress," Mr. Johnson posted on X at the time the brief was introduced. "Indeed, 'this is the big one!'" he added.
Mr. Johnson also serves on the House Judiciary Committee, which is charged with overseeing the administration of justice within the federal courts, federal administrative agencies, and federal law enforcement entities.
The committee is currently probing President Joe Biden's son, Hunter Biden, who has been charged with federal tax crimes, and a firearms-related count.
The Louisiana representative also serves on the Select Committee on the Weaponization of the Federal Government, and on the House Armed Services Committee, and is the chairman of its Subcommittee on the Constitution and Limited Government
Johnson 'Never Before Aspired' to Be House Speaker
Mr. Johnson has already received widespread support in his efforts to become House speaker, beating four other candidates, including Reps. Byron Donalds (R-Fla.), Chuck Fleischmann (R-Tenn), Mark Green (R-Tenn.), and Roger Williams (R-Texas), to secure the nomination.
Despite his nomination for the position of House speaker by his colleagues, Mr. Johnson told his fellow lawmakers in a letter over the weekend that he had "never before aspired to the office."
However, after much deliberation, he decided to step forward after Mr. Emmer dropped out in hopes that he could "serve as a trusted caretaker and a good steward of the gavel" and House Republicans could "chart a new path."
"The complex role of speaker at this time requires a team player and a bridge-builder with endless energy and a unique mix of skills and experiences," Mr. Johnson wrote in his letter.
"My extensive background in law, policy, strategic analysis, messaging, managing, networking, and building coalitions happens to have served as uncommon preparation for the extraordinary demands of this day," he continued.
"I would be humbled to earn your support, and, by God's grace, lead our historic cause as your Speaker," he concluded.
Lawmakers will head to the House floor later on Wednesday to vote.
The Associated Press contributed to this report.
From The Epoch Times