An Air Force veteran who recently came forward with claims of a covert government UFO retrieval program will testify on Wednesday before a panel of the House Oversight and Accountability Committee.
David Grusch, a veteran of the National Geospatial-Intelligence Agency who served on the Unidentified Aerial Phenomena Task Force, claims that the Department of Defense has retrieved "intact and partially intact vehicles" of non-human origin—and their deceased pilots—through such programs.
Moreover, he says Congress has deliberately and illegally been kept in the dark.
First reported by The Debrief last month, Mr. Grusch's claims have piqued bipartisan interest on Capitol Hill, spurring calls for the declassification of related records on both the left and right.
Wednesday's hearing, set for 10 a.m. EST, will aim to assess the government's level of transparency on unidentified anomalous phenomena (UAP) and the potential threats they pose to national security and public safety.
Among those leading the charge is Rep. Tim Burchett (R-Tenn.), who helped to coordinate the hearing.
"There's something going on here. I just want to get to the bottom of it," the congressman told EpochTV's Joshua Philipp during a July 18 appearance on "Crossroads."
In addition to Mr. Grusch, other firsthand UAP witnesses are set to testify, including former Navy fighter pilot Ryan Graves—now the executive director of the nonprofit Americans for Safe Aerospace—and retired U.S. Navy Cmdr. David Fravor.
"I want transparency," Mr. Burchett said. "That's what you in the media ought to be demanding, and the American public ought to be demanding that we have transparency.
"We can handle it. Put it out there, quit spoon-feeding us this garbage, and let's get on with it."
Demanding Transparency
NASA and other government agencies have long held that evidence of extraterrestrial life has not been found.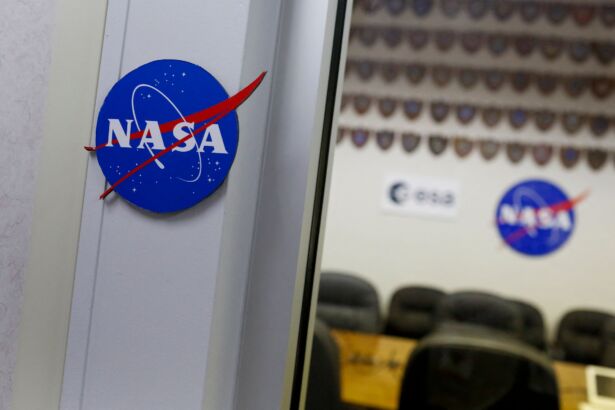 But Mr. Burchett, who claims to have seen classified footage of UAP, said Wednesday's hearing would call that narrative into question.
"These pilots, I've talked to them, and it just defies all logic and defies physics," he said. "I mean, the things that you can see publicly are enough to cause people alarm. You know, what are they, where did they come from, and why has our government continued to cover it up?"
A measure (pdf) the congressman recently proposed would have required the secretary of defense to declassify any Defense Department records related to publicly known sightings of UAPs "that do not reveal sources, methods, or otherwise compromise the national security of the United States."
He proposed the provision as an amendment to a bill to reauthorize the Federal Aviation Administration, but the amendment was ultimately blocked.
"They tell you UFOs don't exist, but then they block this stuff," he said. "And then they say, 'Well, it's within national security.' No, that's a bunch of bull."
Mr. Burchett added that NASA had "backed out" of attending the upcoming hearing and that the Pentagon had been pressuring those who agreed to appear. The secrecy, he said, seemed to mirror the government's continued lack of transparency on the 1963 assassination of President John F. Kennedy.
"The Kennedy files—John F. Kennedy was assassinated over 50 years ago, and they still won't release them," Mr. Burchett said, referencing President Joe Biden's recent decision to keep some of the files confidential. "The people in those files are dead—they're gone. But they won't release them. It's about power, it's about control, it's all about that."
He also noted that money is likely a factor, for if other intelligent life exists, the technology that could be recovered from their downed craft would be invaluable.
"You in the media ought to be demanding unredacted files," he added. "If they don't exist, then why won't they release the files? That's all I ask."
Declassification Efforts
Mr. Burchett is not alone in wanting more information.
Earlier this month, Senate Majority Leader Chuck Schumer (D-N.Y.) introduced bipartisan legislation (pdf) to declassify records related to UAP.
Modeled after the President John F. Kennedy Assassination Records Collection Act, the measure would amend the National Defense Authorization Act to mandate that all federal records concerning such phenomena carry a presumption of immediate disclosure. Those records would be compiled by the National Archives into a UAP Records Collection.
The legislation is supported by Sen. Mike Rounds (R-S.D.), Sen. Marco Rubio (R-Fla.), Sen. Kristen Gillibrand (D-N.Y.), Sen. Todd Young (R-Ind.), and Sen. Martin Heinrich (D-N.M.).
"For decades, many Americans have been fascinated by objects mysterious and unexplained and it's long past time they get some answers," the majority leader said in a statement.
"The American public has a right to learn about technologies of unknown origins, non-human intelligence, and unexplainable phenomena. We are not only working to declassify what the government has previously learned about these phenomena but to create a pipeline for future research to be made public."
From The Epoch Times