The White House and President Donald Trump pushed back on anonymously sourced reports that claimed the president is mulling a removal of Alex Azar, the Health and Human Services secretary.
Reports in multiple publications, relying on figures who weren't named, claimed that the White House is considering removing Azar from his position.
But White House spokesman Judd Deere praised Azar.
"The Department of Health and Human Services, under the leadership of Secretary Azar, continues to lead on a number of the president's priorities," Deere said in a statement. "Any speculation about personnel is irresponsible and a distraction from our whole-of-government response to COVID-19."
Trump took to Twitter to reject the reporting, saying reporters didn't call to inquire directly, and called the reports "Fake News."
"The Lamestream Media knows this, but they are desperate to create the perception of chaos & havoc in the minds of the public. They never even called to ask," he wrote.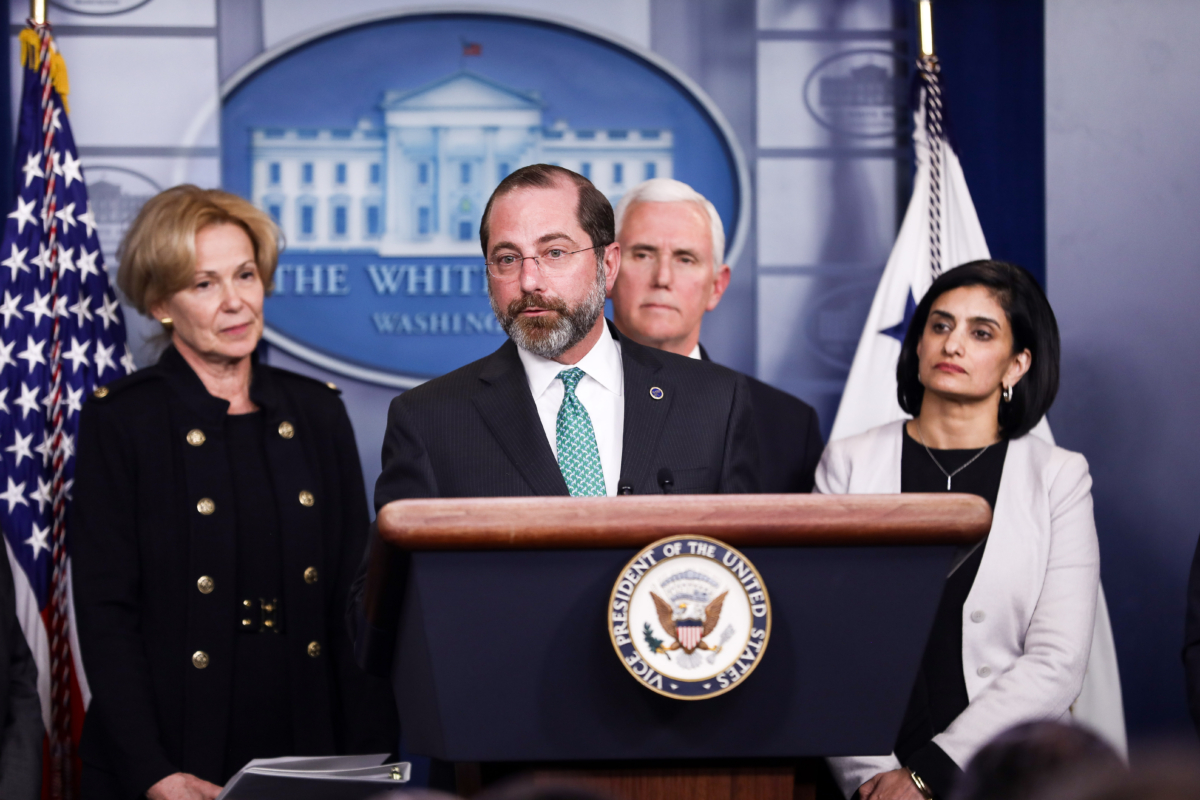 "Alex is doing an excellent job!" he added.
The president also shared a missive from Fox News host Laura Ingraham, who described Azar as smart and talented.
Azar also took to the social media platform to respond to the reports, accusing the media of smearing Trump and his administration's response to COVID-19.
Media outlets "grossly overlook the historic whole-of-government response that we've been delivering under the President's leadership," Azar wrote.
The Wall Street Journal, one of the outlets that published a story claiming administration officials are discussing removing Azar, cited "six people familiar with the discussions."
In a follow-up report on Trump's reaction, the paper described stories about the matter as "speculation."
From The Epoch Times