Annette Kennealy, a 51-year-old white South African political activist, was found hammered to death on her farm in Louis Trichardt, Limpopo province, South Africa, on May 21, police said.
Ms. Kennealy was a publicly outspoken supporter of the white Afrikaner community and served the Democratic Alliance (DA) party as a councilor from 2011 to 2014. She had spoken out against the recent wave of farm attacks that flooded the South African countryside.
The current tension comes after the African National Congress (ANC)-controlled South African government amended the constitution to allow for expropriation of white landowners—without financial compensation in some cases—and return the land to the descendants of the original inhabitants in rural areas.
Imbalance of land ownership in South Africa due to colonial and apartheid policies remains a significant point of tension in the country.
Ms. Kennealy routinely published her political views on her Facebook page, most recently about her concerns over the latest outbreak of attacks on white farmers (10 farm attacks in just 4 days, one with a deadly outcome) last Sunday, May 19, after she came home from a visit to her mother.
When her mother did not get any reply from her the following days, she started an investigation and alarmed the police. Police found miss Kennealy dead, face down in a pool of blood at her farmhouse in Louis Trichardt.
Next to her body, a hammer was found, police said. According to South Africa Today, she also had an iron rod bent around her neck.
A 40-year-old suspect, Col Moatshe, had been arrested and will soon appear before the Louis Trichardt Magistrate Court, according to a police spokesperson, Daily Mail reported.
A DA spokesman in Limpopo expressed his grief of her death spread, saying: "The DA asked for justice to be served on those responsible for her untimely and gruesome murder.
"Ms. Kennealy served the DA as a councilor between the years 2011 and 2014 and will be remembered for her selfless service and her commitment towards human rights.
"The DA would further like to express sincere gratitude to the South African Police Service and community institutions for their swift and professional reaction.
"We hope that those responsible will soon have their days in court and that justice will be served."
UPDATE #FarmMurder 21/5/2019: The deceased was found facing downwards with an iron rod around her neck. A hammer was also used by die suspect to kill her and was found on scene. The suspect has been arrested due to tireless work by @SAPoliceService, thank you to the team involved pic.twitter.com/75ZsFd5PKs

— Ian Cameron (@IanCameron23) May 22, 2019
The recent racial tensions in the country have risen since December last year when parliament voted 209-91 in favor of amending the constitution, which allows for the nationalization of land owned by white landowners without financial compensation in certain circumstances.
The South African government, led by ANC president Cyril Ramaphosa, says the alterations are necessary to make up for the "historical imbalance" caused by apartheid and colonialism.
According to a 2017 query, 72 percent of the land was owned by white people, who make up 9 percent of the entire population.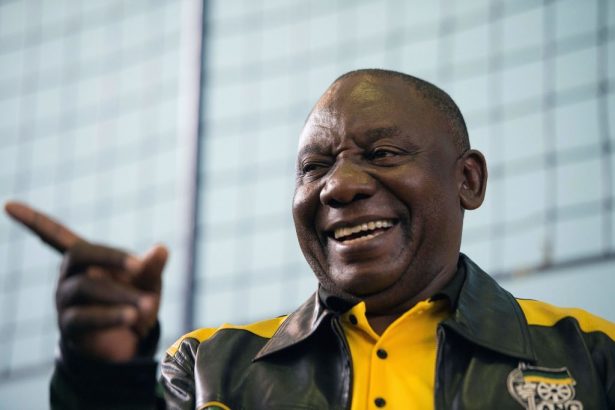 Ramaphosa has sated everyone should "relax" and that the land reform process would be legal and no cause for alarm. Everything would "end up very well," he said.