When we think of the 1906 earthquake, we usually associate it with San Francisco. But what were damages like in other parts of the Bay Area?
On April 18th, the Winchester Mystery House in San Jose rang a bell 13 times to commemorate its 113th anniversary since the great quake.
Janan Boehme, the historian at Winchester Mystery House, explains how the 24,000-square-foot Victorian mansion still stands.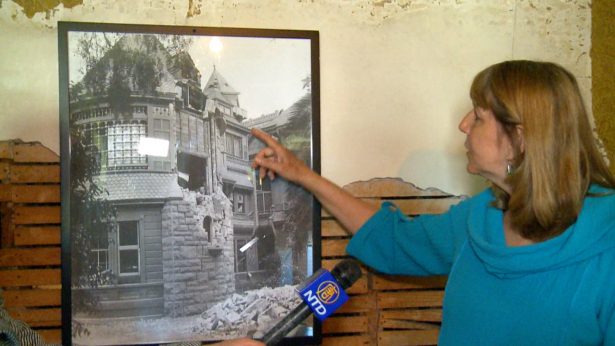 Sarah Winchester was the owner of the once seven-story home.
"Legend has it that Sarah was asleep in this bedroom on the morning of April 18th, 113 years ago today, in her beautiful daisy bedroom, when all of a sudden, she was rudely awakened by this earthquake," Boehme said.
"The higher floors of the seven-story house were very heavily damaged. There was a lot of shaking. The chimney that went through this wall was broken into pieces and had to be removed.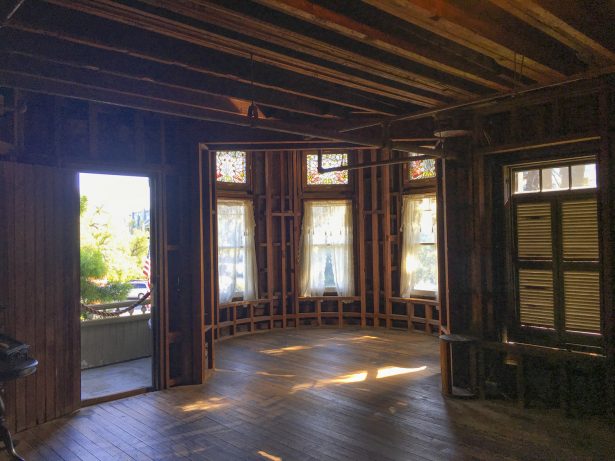 "The entire wall shifted and pinched the door shut, so poor Sarah was trapped, according to the stories. And she couldn't get out until her servants came in and freed her with a crowbar. She was probably terrified.
"An earthquake of that size is terrifying. And she probably thought the house was going to come down on her head. Luckily it was well built and it stood. But it was never the same after that time."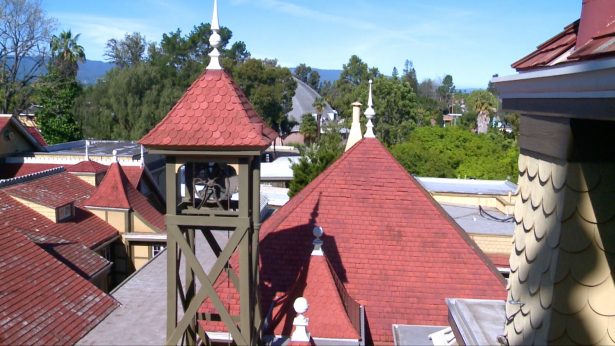 Sound effects have been added to Sarah's room today give visitors a feel of what it was like in the foreshock and the main earthquake.
Sarah, 66 that year, never fully repaired the damage in the front and North side of the house and only lived at the back of her house.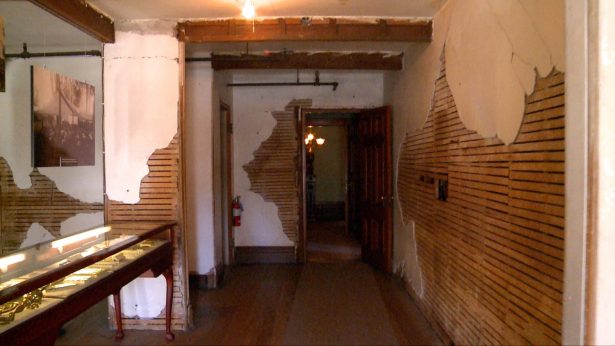 She took pieces of the house and repurposed them.
"They saved all the pieces. A lot of the windows and doors, and decorative elements appeared later in other parts of the house. So she didn't just throw things away. She was very economical and she was very good about repurposing and reusing things," Boehme said.
So how did the rest survive up until today? According to Boehme, wood held it all together.
"That's the only reason this house is actually standing. If she had built it of brick or stone, it would have collapsed," Boehme said. "The walls did not come down on her, the ceiling did not come down."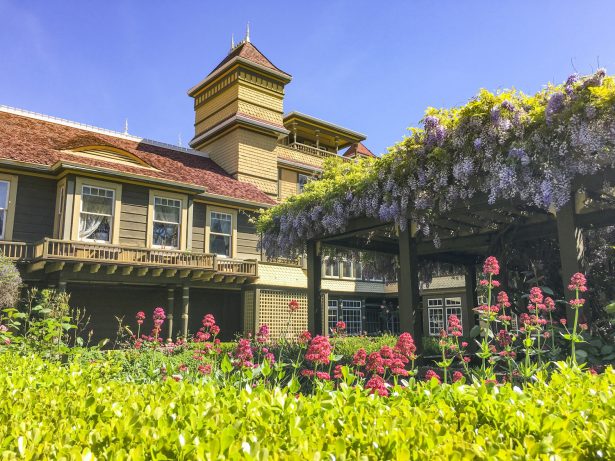 The Winchester mansion was not always that big.
"She started out with a small farmhouse and she remodeled it, and it was still pretty small. And then, she decided to keep remodeling. And she continued for decades, and that's what she ended up with," Boehme said.
In 1923, the house was first opened for public tours. People still visit the house today.
NTD News, San Jose, California