HOMESTEAD, Pa.—Authorities say a woman parked her car on a western Pennsylvania bridge and jumped to her death, leaving three young children inside the vehicle.
The Pittsburgh public safety department said police, fire and emergency medical crews responded to the Homestead Grays Bridge at about 7:20 p.m. Friday after a report of a woman on the outer railing.
Officials said by the time they arrived, the 26-year-old McKees Rocks resident had plunged into the Monongahela River. River rescue crews recovered her body at about 9:15 p.m. Friday.
#PA: Authorities say a woman parked her car on a Pittsburgh bridge and jumped to her death, leaving three young children inside the vehicle. https://t.co/5ZOkfpMJBW

— WTRF 7News (@WTRF7News) June 15, 2019
Police said three children between the ages of 1 and 9 were found unharmed in the car. They were taken to a local hospital for evaluation and were to be placed in the custody of Allegheny County Children, Youth and Family Services.
Mom Jumps From Bridge Holding Onto Her Son
In a similar tragedy earlier this year, a Colombian mother jumped 300 feet to her death on Feb. 6 while holding her son, according to reports.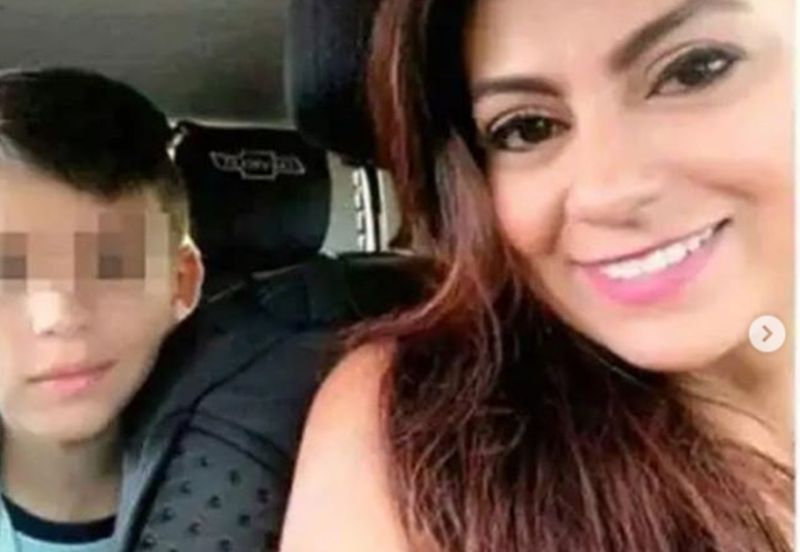 Jessy Paola Moreno Cruz reportedly jumped 330 feet from the La Variante Bridge in Tolima with her 10-year-old son, May Ceballos, in her arms.
"The psychologists and the police could not do anything to prevent this woman from throwing herself into the void," said a local official about the incident, as reported by La Gran Epoca. The woman threw herself off the bridge with the child after desperate pleas from onlookers and emergency responders.
Police attempted to coax Moreno Cruz to come down off the edge but were unsuccessful.
Emergency responders and community members were seen on video pleading with the mother not to jump.
"They begged her not to do it and tried to convince her to stop … but sadly, she took the fatal decision," firefighter Rafel Rico said, reported the Daily Mail.
Mum jumps 330ft to her death from bridge with son, 10, 'after being made homeless'

Jessy Paola Moreno Cruz, 32, was holding her son when she jumped
The incident took place on the La Variante Bridge in the community of Ibague in the central-western Colombian area of Tolima. pic.twitter.com/3ComClqda8

— Lilian Chan (@bestgug) February 8, 2019
Another responder was seen crying and dropped to his knees after seeing the incident.
"This ends up hurting or even costing the life of the person," Ibague Mayor Guillermo Alfonso Jaramillo was quoted as saying by the Mail. "This lady, who was a single mother, unfortunately was desperate at the pressure of [paying back] debts," he added.
The murder-suicide is still under investigation.
"I think that many people who watched this video felt their soul hurt," said witness Andres Valencia, adding that it's even harder for people with "children and love them with their souls," according to La Gran Epoca.
Moreno Cruz and her child were apparently homeless after being evicted from home after she did not have enough money for rent, reported The Mirror, citing local news outlets.
Other details about her case are not clear.
Suicide Hotlines
If you are in an emergency in the U.S. or Canada, please call 911. You can phone the National Suicide Prevention Lifeline on 1 800 273 8255. Youth can call the Kids Help Phone on 1800 668 6868.
In Australia, the suicide prevention telephone hotline at Lifeline is 13 11 14. You can also visit the Lifeline website at lifeline.org.au. Youth can contact the Kids Helpline by phoning 1800 551 800 or visiting headspace.org.au/yarn-safe
The Associated Press and Epoch Times reporter Jack Phillips contributed to this report.