YouTube has announced it's doing a U-turn on censoring content about U.S. elections, with the platform saying it will no longer delete posts questioning the results of the 2020 presidential election, including claims of widespread voter fraud.
The company made the announcement in a blog post on Friday, which comes about two months after it reinstated former President Donald Trump's YouTube account.
Trump's account on YouTube was suspended in the wake of the Jan. 6 Capitol breach, which came as the former president alleged that the 2020 election had been stolen.
YouTube established its "elections misinformation" policy in December 2020, and on Friday said that in the time since it was imposed, the company had removed tens of thousands of videos.
"We carefully deliberated this change," YouTube said, citing a "changed landscape" in which the 2024 election campaign is in full swing and that removing election-related content could stifle political speech.
"In the current environment, we find that while removing this content does curb some misinformation, it could also have the unintended effect of curtailing political speech without meaningfully reducing the risk of violence or other real-world harm," the company said.
YouTube pledged that, starting Friday, it will stop removing content that advances claims that "widespread fraud, errors, or glitches occurred in the 2020 and other past US Presidential elections."
Still, removing content under the elections misinformation policy was just one way in which YouTube has sought to shape political discussions, with other pieces of its content moderation machine remaining intact.
"We are ensuring that when people come to YouTube looking for news and information about elections, they see content from authoritative sources prominently in search and recommendations," the company said, noting that this is one aspect of its content policy that isn't changing.
Also remaining unchanged are the broader outlines of YouTube's election misinformation policy, with the company saying it will continue to remove content that misleads voters about the time, place, means, or eligibility requirements for voting.
YouTube will continue to crack down on "false claims that could materially discourage voting, including those disputing the validity of voting by mail," as well as on content that calls on people to "interfere with democratic processes."
A further caveat is that the policy could change as the 2024 election cycle unfolds.
"We'll remain vigilant as the election unfolds, as we did in 2020, and again in 2022," YouTube said. "And we have an elections-focused team, including members of our Intelligence Desk, Trust & Safety and product teams, monitoring real-time developments and making adjustments to our strategy as needed."
YouTube and other social media platforms have been accused of political bias by conservatives and have faced criticism for restricting free speech.
'Outright Censorship'
Republican presidential candidate Vivek Ramaswamy recently accused social media platform LinkedIn of election interference after it temporarily locked his account for comments he made about the Biden administration and climate change.
"Big Tech election interference has begun," Ramaswamy said in a Twitter post on the day that he was locked out of his LinkedIn account, calling the move "outright censorship."
LinkedIn later told The Epoch Times that Ramaswamy's account was restricted "in error" and had been reactivated.
Ramaswamy has been a vocal critic of what he claims is collusion between Big Tech and the federal government.
Self-described free speech "absolutist" Elon Musk, who took over Twitter last year with a pledge to remove political bias from the platform and make it more balanced, recently addressed the issue of content claiming 2020 election fraud.
In a recent interview on CNBC, Musk was asked whether Twitter would tag claims that the 2020 election was "rigged" or "stolen" with community notes or other actions.
"To be clear, I don't think it was a stolen election," Musk replied, before adding that he believes there was some election fraud in 2020.
"By the same token, if somebody is going to say that there is never any election fraud anywhere, this is obviously false. If 100 million people vote, the probability that the fraud is zero—is zero," Musk added.
Musk went on to say that it's important to strike a balance in discussions around election integrity by acknowledging that there's going to be a non-zero amount of fraud without claiming that "the fraud was sufficient to change the outcome."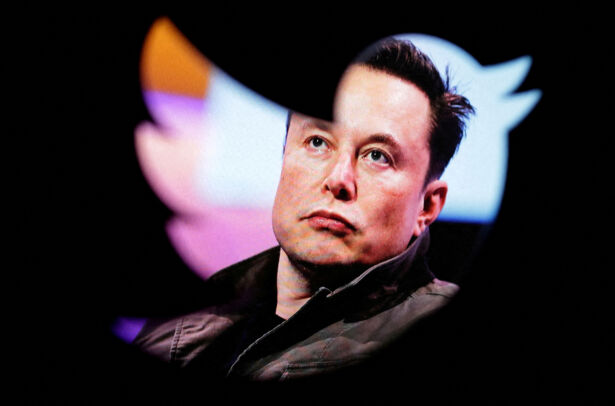 Trump Adamant About 'Rigged' 2020 Election
Meanwhile, in a recent town hall appearance on CNN, Trump reiterated his view that the 2020 election was stolen.
The former president said he performed "fantastically" in 2020, doing "far better" than in 2016 with 12 million more votes.
"When you look at that result and when you look at what happened during that election, unless you're a very stupid person, you see what happens," Trump said.
"That was a rigged election, and it's a shame that we had to go through it. It's very bad for our country. All over the world, they looked at it, and they saw exactly what everyone else saw," Trump said.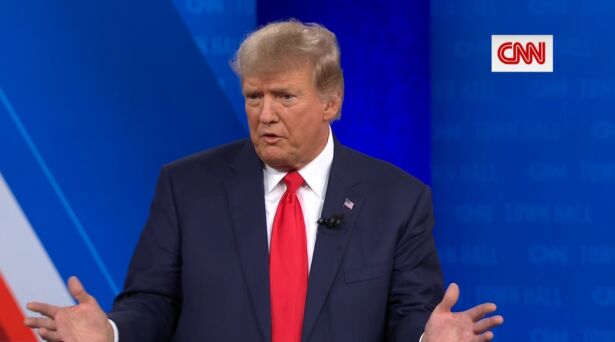 Trump pointed to the Twitter Files disclosures as an indication of apparent collusion between the FBI and Twitter to suppress the Hunter Biden laptop story in the run-up to the election, which Trump said, "made a big difference."
The seventh installment of the Musk-endorsed Twitter Files claimed that there was an "organized effort" on the part of federal law enforcement to target social media companies that reported on the explosive Hunter Biden laptop story, which was first published by the New York Post.
In the run-up to the 2020 election, the New York Post published a story about a laptop abandoned at a computer repair shop that purportedly belonged to Hunter Biden and contained emails suggesting that then-candidate Joe Biden had knowledge of, and was allegedly involved in, his son's foreign business dealings.
The New York Post's story titled "Smoking-gun Email Reveals How Hunter Biden Introduced Ukrainian Businessman to VP Dad" was published on Oct. 14, 2020.
Twitter first prevented sharing of the story for 24 hours before reversing the decision. However, the story did not circulate on the platform for weeks because of a policy requiring the original poster to delete and repost the original tweet.
Polling has indicated that if the public had been aware of the suppressed story ahead of the election, it may have cost then-presidential candidate Joe Biden several percentage points of voters—possibly enough to thwart his bid for the White House.
"In Twitter Files #7, we present evidence pointing to an organized effort by representatives of the intelligence community (IC), aimed at senior executives at news and social media companies, to discredit leaked information about Hunter Biden before and after it was published," wrote author Michael Shellenberger, who released screenshots on Dec. 19, 2022, that appeared to show message exchanges between top Twitter officials and the FBI in October 2020.
The FBI told The Epoch Times in an earlier emailed statement that it had only offered general warnings to Twitter about foreign election interference and never pushed for the platform to suppress the Hunter Biden laptop story.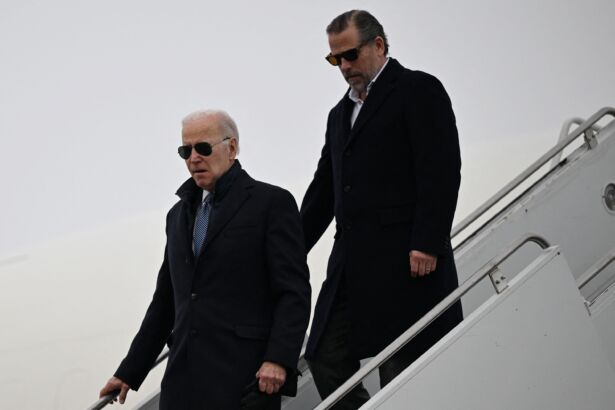 'Hack-and-Leak' Warning
Former Twitter executives have conceded that they made a mistake by blocking the Hunter Biden laptop story but denied that they were pressured to suppress the story by law enforcement.
However, documents filed with the Federal Elections Commission (FEC) show that the FBI warned Twitter explicitly of a "hack-and-leak operation involving Hunter Biden" ahead of the 2020 presidential election.
Twitter's former head of site integrity Yoel Roth made the remarks in a signed declaration (pdf) attached to a Dec. 21, 2020, letter to the FEC's Office of Complaints Examination and Legal Administration on behalf of Twitter.
Roth said in the attached declaration that he was told by the FBI at a series of meetings ahead of the 2020 election that the agency warned of the threat of hacked materials being distributed on social media platforms.
"I was told in these meetings that the intelligence community expected that individuals associated with political campaigns would be subject to hacking attacks and that material obtained through those hacking attacks would likely be disseminated over social media platforms, including Twitter," Roth stated in the declaration.
"I also learned in these meetings that there were rumors that a hack-and-leak operation would involve Hunter Biden," Roth added.
Roth said that Twitter's Site Integrity Team determined that the New York Post's articles about the laptop violated the platform's policies on hacked materials and Twitter took action to suppress the distribution of posts sharing the articles.
He later acknowledged that it was a mistake for Twitter to suppress the Hunter Biden laptop story.
Gary Bai contributed to this report.
From The Epoch Times