Wood sculptor Mike Sorge, who studies spiritual or religious philosophies for an hour every single morning, spoke with The Epoch Times after reading "How Humankind Came To Be," an article written by the founder of Falun Gong, Li Hongzhi, which was published in the newspaper last month.
"Often I get carried away and it ends up being two or three more hours," he said. "I search for wisdom from all cultures, ancient through contemporary times, and I have collected tens of thousands of wisdom quotes and I organize them by virtuous themes."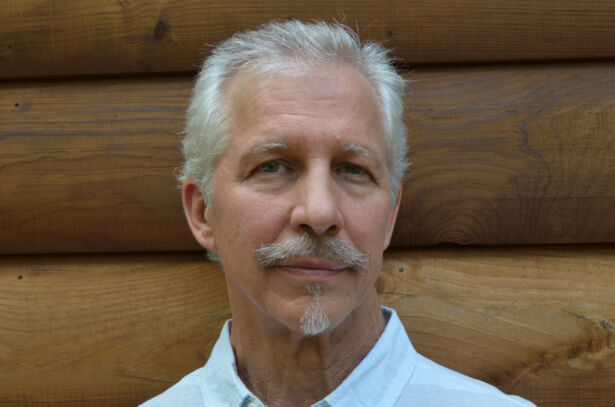 His search began a dozen years ago, right around the time he made the change from a sales career to working on his art full-time. "I wanted to become a wiser and better person," he said. His search resulted in a large database of writings, which he felt could be summed up in two words: "virtuous freedom."
"If you study the spectrum and depth of virtue, you begin with all these marvelous things that are taught in pretty much every great religion—I'm talking about courage, compassion, gratitude, faithfulness, forgiveness, hope, mercy, justice, honor, humility, all of these things," he said. Virtue is the center of Sorge's study, and different cultures and religions teach different ways to live and express these virtues.
"In my soul, I wanted to learn, I wanted to better understand why we're having all these problems within life," he said.
When Sorge read "How Humankind Came To Be," he thought it was excellent.
"The three primary aspects of Falun Gong [truthfulness, compassion, and forbearance] are absolutely marvelous and crucial for excellence in life. They're all virtuous and it's something that every single human being should be focused on," he said.