The Biden administration announced Monday that it is awarding more than $1.4 billion to projects that improve railway safety, boost supply chain capacity, and expand passenger rail services.
"These projects will make American rail safer, more reliable, and more resilient, delivering tangible benefits to dozens of communities where railroads are located, and strengthening supply chains for the entire country," Transportation Secretary Pete Buttigieg said in a statement.
The investment is part of the $1.2 trillion bipartisan Infrastructure Bill signed in 2021, and will fund 70 projects spanning 35 states and Washington, D.C.
According to the U.S. Department of Transportation, it is the largest amount ever invested in rail safety and rail supply-chain upgrades through the Consolidated Rail Infrastructure and Safety Improvements (CRISI) program.
"[CRISI is] the only federal grant program prioritizing smaller, short line railroads vital to our nation's economy and regional supply chains," said Amit Bose, Federal Railroad Administration administrator.
The funding is spread across projects in every region of the country, with nearly two-thirds of CRISI funding flowing to rural communities.
Railroad safety has become a key concern nationwide since a train carrying hazardous chemicals derailed and caught fire in East Palestine, Ohio, in February. On Wednesday last, President Joe Biden ordered federal agencies to continue holding the train's operator, Norfolk Southern, accountable for the crash.
A package of proposed rail safety reforms is currently held up in the Senate.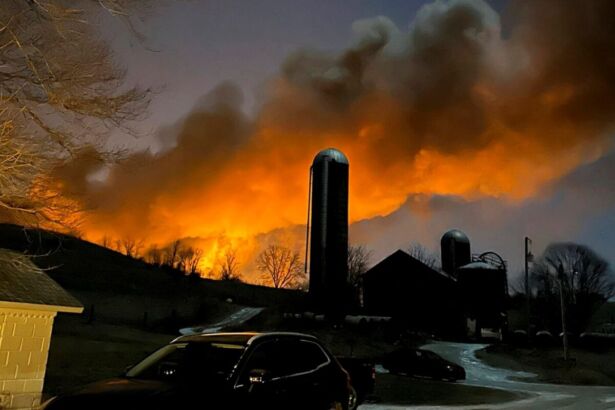 The funding will go to various projects, including track upgrades and bridge repairs, in addition to improving interconnectivity among railways and making routes less vulnerable to extreme weather conditions.
Among the recipients is the $178.4 million Gulf Coast Corridor Improvement Project, which will restore passenger services along the Gulf of Mexico in parts of Alabama, Louisiana, and Mississippi for the first time since Hurricane Katrina struck in 2005.
"This is a significant milestone, representing years of dedicated efforts to reconnect our communities after the devastation of Hurricane Katrina," Sen. Roger Wicker (R-Miss.) said in a statement. "Restoring passenger rail service will create jobs, improve quality of life, and offer a convenient travel option for tourists, contributing to our region's economic growth and vitality."
The grant should make it possible to restore passenger services to the Gulf Coast after Amtrak reached an agreement with CSX and Norfolk Southern railroads last year to clear the way for passenger trains to resume operating on the tracks the freight railroads own.
"We've been fighting to return passenger trains to the Gulf Coast since it was knocked offline by Hurricane Katrina. That 17-year journey has been filled with obstacles and frustration—but also moments of joy, where local champions and national advocates were able to come together around the vision of a more connected Gulf Coast region," Rail Passengers Association President & CEO Jim Mathews said in a statement.
The Gulf Coast Corridor Improvement Project will also help maintain reliable freight operations to and from the port of Mobile, Alabama.
In one of the biggest other grants, the Palouse River & Coulee City Railroad (PCC) in eastern Washington State will receive $72.8 million to upgrade the track—a vital one for the U.S. wheat supply chain.
Related infrastructure upgrades will allow that rail line to carry modern 286,000-pound railcars, increase speeds, and be more resilient to the effects of severe storms and washouts.
$29.5 million will go to a Kentucky project to improve 280 miles of track and other infrastructure along the Paducah and Louisville Railway.
In Tennessee, $23.7 million will go to helping upgrade about 42 bridges on 10 different short-line railroads in need of immediate, extensive repair or replacement.
The Associated Press contributed to this article.