Marta Kauffman, a veteran television producer and co-creator of hit 90s TV show "Friends," revealed on Wednesday that she spoke with Matthew Perry just two weeks before he was found dead at his Los Angeles, Calif. home on Oct. 28, saying the 54-year-old late actor was "happy and chipper."
"He seemed better than I had seen in a while. I was so thrilled to see that. He was emotionally in a good place. He looked good. He quit smoking," Ms. Kauffman told "Today" in an interview, describing the conversation as "great."
"He was sober," she went on to say. "He learned things throughout this and what he learned more than anything is that he wants to help other addicts, and it gave him purpose."
Mr. Perry, who gained worldwide fame for playing the wise-cracking Chandler Bing on the hugely popular 1990s sitcom "Friends," was found lifeless in a hot tub at his residence in the affluent Pacific Palisades area of Los Angeles on Oct. 28, according to police.
As NTD News previously reported, an autopsy has been completed, but toxicology results are still pending. An autopsy is usually completed within a day or two of a person's death, but final toxicology results can take weeks to come through.
The Los Angeles County Medical Examiner's Office has listed the actor's cause of death as "deferred" until additional test results are provided for the coroner's ongoing investigation.
Mr. Perry's death came about one year after he published his memoir, "Friends, Lovers, and the Big Terrible Thing," which outlined the actor's decades-long struggle with addiction to prescription drugs and alcohol. He had been clean since May 2021.
According to TMZ, which first broke the story, no illegal substances were found at the scene, and there had been no indication of foul play. Authorities did find anti-depressant drugs in the house as well as chronic obstructive pulmonary disease (COPD) drugs, which are often used for people who have emphysema or chronic bronchitis.
The tabloid news outlet also reported on Nov. 1, citing unnamed law enforcement sources, that initial tests indicate the actor did not have fentanyl or meth in his system when he died, but it noted that more in-depth tests are still being conducted as part of a toxicology report.
'Utter Shock'
Asked how she felt when hearing the news of Mr. Perry's sudden death, Ms. Kauffman said she was in "utter shock" and the news was initially "hard to grasp." She also told the show that her first impulse was to text the late actor.
"Deep sadness, so much sadness," Ms. Kauffman said. "It's hard to grasp, you know, one minute he's here and happy, and then poof. And doing good in the world. Really doing good in the world."
Ms. Kauffman was joined by David Crane, an American writer and television producer best known as a co-creator of "Friends." Mr. Crane acknowledged that there was always a sense of concern for Mr. Perry's well-being, but it was still hard to believe that he was gone.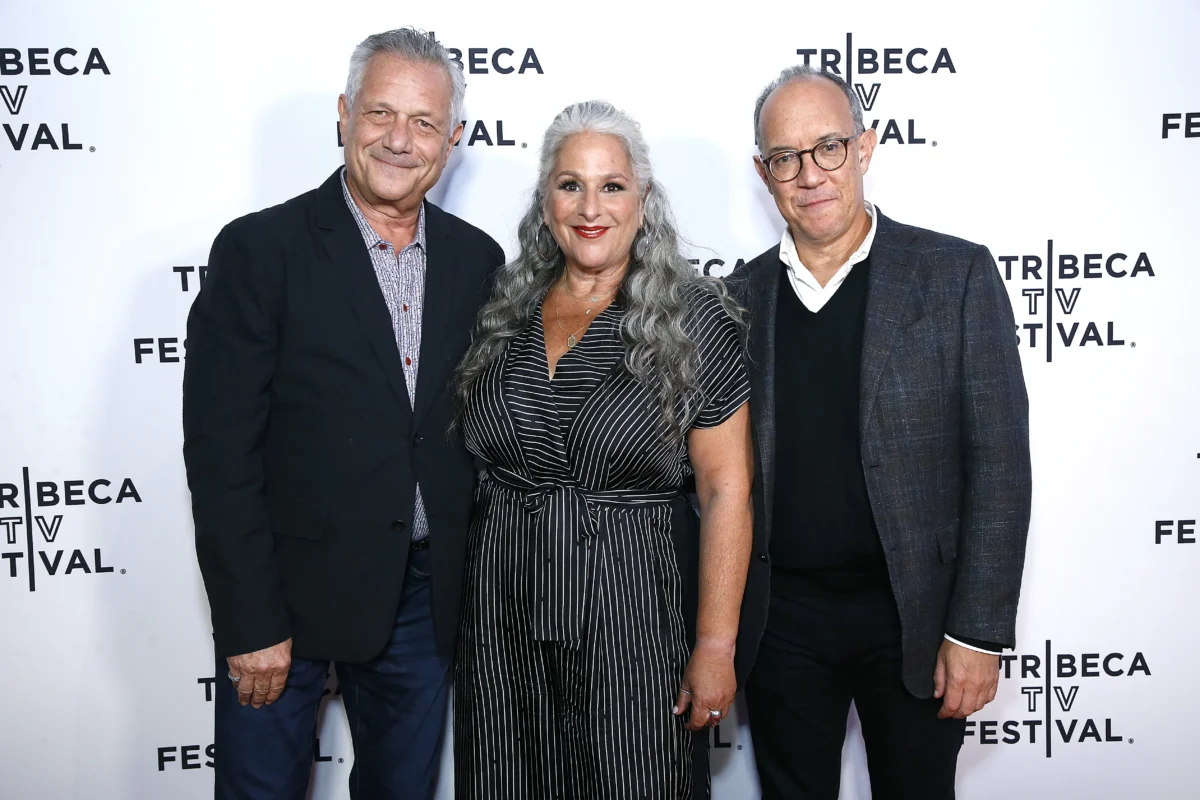 "Given the journey he'd been on—and we were all aware of it—there was always a part that was kind of bracing for something like this," he said, adding that despite the concern, Mr. Perry's death is still hard to believe because he was "such an alive person."
In a joint statement to People Magazine less than 24 hours after the actor's death, Ms. Kauffman, Mr. Crane, and executive producer Kevin Bright reacted to the news of his passing, acknowledging Mr. Perry's death "still seems impossible" to process.
"We are shocked and deeply, deeply saddened by our beloved friend Matthew's passing. It still seems impossible. All we can say is that we feel blessed to have had him as part of our lives. He was a brilliant talent," they said.
'Friends'
Born in Massachusetts on Aug. 19, 1969, Mr. Perry grew up in Ottawa, Canada. His mother, Suzanne Morrison, a former Canadian journalist, worked for then-prime minister Pierre Trudeau—Justin Trudeau's father—as a press secretary.
The American-Canadian actor was 24 years old when he began portraying the sardonically wry statistical analyst Chandler Bing on "Friends," which ran for a total of 10 seasons from 1994 and ranked among the top 10 prime-time television shows for much of its original network run.
The series featured Mr. Perry alongside co-stars Jennifer Aniston, Courteney Cox, Matt LeBlanc, Lisa Kudrow, and David Schwimmer, and made global stars out of Mr. Perry and all five of his lead castmates.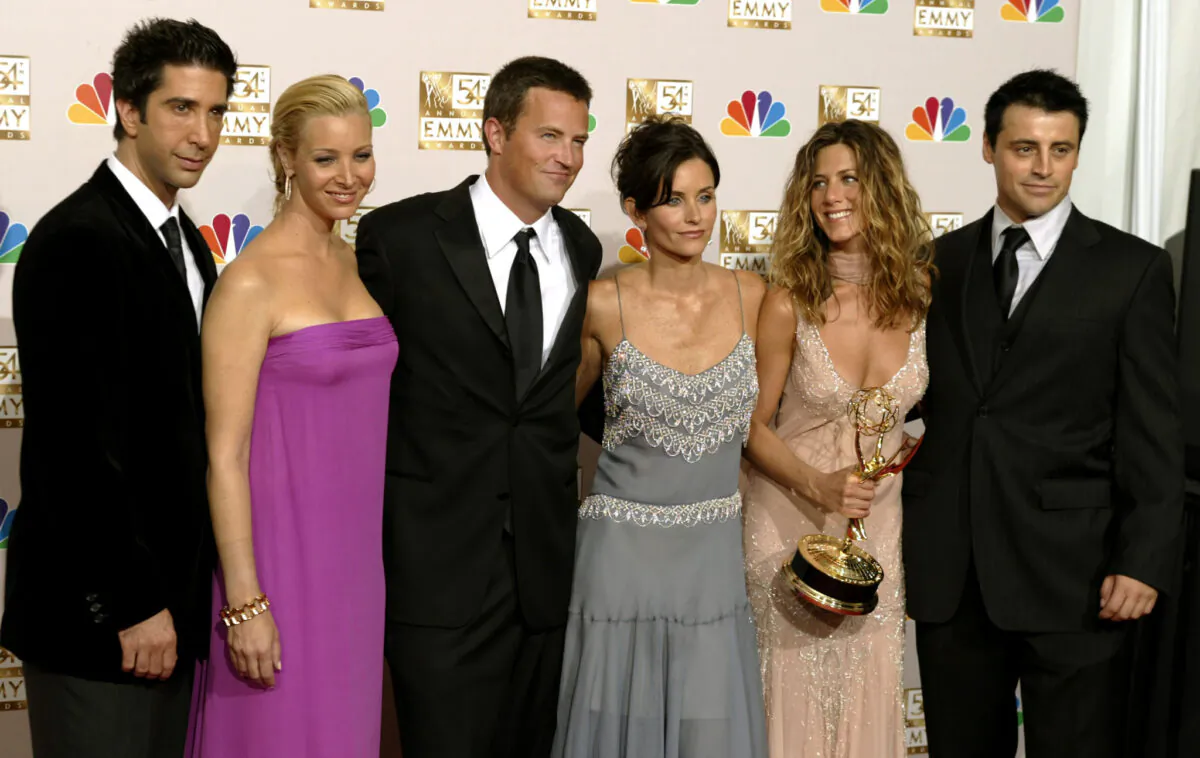 In a statement obtained by People Magazine, Mr. Perry's fellow castmates paid tribute to the late actor, saying they were "utterly devastated" by the death of Mr. Perry, whom they regarded as a family.
"We are all so utterly devastated by the loss of Matthew. We were more than just cast mates. We are a family," the statement reads.
The six earned widespread critical acclaim for their on-screen chemistry, playing a close-knit group of young singles who spent time in each other's apartments and hung out together at the "Central Perk," a fictional Manhattan coffee house.
Following "Friends," Mr. Perry went on to star in three further, though shorter-lived, network television ventures—"Studio 60 on the Sunset Strip," "Mr. Sunshine" and "Go On."
He also logged guest appearances or recurring roles in other hit TV shows, including "The West Wing," "Ally McBeal," "Scrubs," and "Beverly Hills, 90210." His motion picture credits included "Fools Rush In," "The Whole Nine Yards," "Almost Heroes," and "Three to Tango."
Reuters contributed to this report.