An American couple said they sued the Dominican Republic resort where three Americans recently died and where at least one other died last year because of an illness that was so painful one described it as "like a chainsaw."
Kaylynn Knull and her boyfriend, Tom Schwander, traveled to the Grand Bahia Principe La Romana in June 2018. She said the trip started out well but quickly got worse when the couple chose not to buy a timeshare at the resort.
"As soon as we came back to the room, we noticed it smelled like somebody had dumped paint everywhere," Knull told ABC 7. "We were drooling excessively. My eyes would not stop watering."
They were granted a request to change rooms but the symptoms persisted.
The couple filed a lawsuit against the resort asking for $1 million after the hotel refused to reveal the chemical used or refund their money, but the case has stalled in Dominican courts. https://t.co/xXhMbXgxII via @jaclynreporting #Denver7

— Denver7 News (@DenverChannel) June 6, 2019
"That night, we both woke up soaked in sweat at like four in the morning and kind of terrified," she said. "And we booked a flight home before the sun came up."
A doctor in Colorado, where they reside, told them they had likely been poisoned by pesticides that Knull said were used liberally at the resort.
"I was having the worst intestinal cramping I have ever experienced. It felt like a chainsaw going through my gut," she said.
The couple sued the resort, requesting $1 million, after the resort refused to issue a refund or disclose the pesticides they use.
Knull revealed the lawsuit after a Maryland couple was found dead in their room at the resort on May 30, just five days after a Pennsylvania woman collapsed in her room and was soon pronounced dead.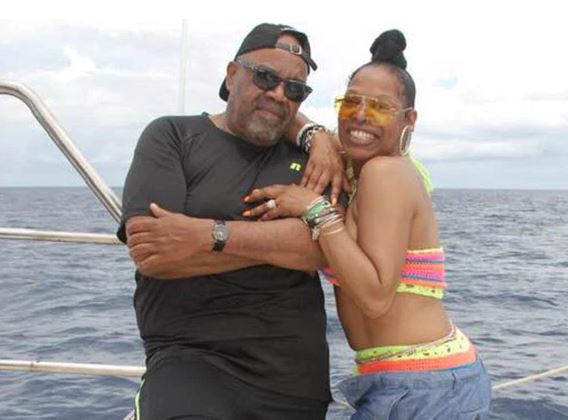 The cause of death in all three cases was said to be, after preliminary examinations, respiratory failure and pulmonary edema, which is caused by excess fluid in the lungs.
Families of all three Americans have expressed doubt as to what happened and indicated they would have fresh tests conducted when the bodies arrive in the United States.
A fourth case came to light this week when relatives of a 51-year-old Pennsylvania woman disclosed she was found dead at the resort in June 2018, the same month Knull said she and her boyfriend were there.
Yvette Monique Sport was staying at the Bahia Principe hotel with her fiance, Howard Taltoan, when she suddenly collapsed in June 2018, her sister, Felecia Nieves, said.
"She was 51 years of age, relatively healthy, no reason for her to go on vacation and die so suddenly," Nieves told Fox 29.
Family claims woman died at same Dominican Republic resort where 3 found dead https://t.co/4pQ27X05dL

— FOX 29 (@FOX29philly) June 6, 2019
Sport got a drink from the mini bar in her hotel room before going to bed and never waking up, her family said. Her cause of death was listed as heart attack.
Nieves and Taltoan were thinking about Sport's death after hearing of the recent deaths of Miranda Schaup-Werner, 41, Cynthia Day, 49, and Nathaniel Holmes, 63.
"It makes me question at this point is this cause of death even true," Nieves said. "We were promised within three months that we would receive a toxicology report to this day, which is almost a year now we've got nothing."
The U.S. State Department listed 13 American deaths in the Dominican Republic last year but Sport was not among them, a fact Nieves called "disturbing" and indicated that there may be more deaths that have gone unreported.