The family of an American woman who died at a hotel in the Dominican Republic while celebrating her wedding anniversary with her husband wants a medical review of her death conducted in the United States.
Miranda Schaup-Werner died, 41, died on May 25 after collapsing at the Bahia Principe hotel, located in the Playa Nueva Romana resort. She was with her husband Daniel Werner.
"At one point, she was sitting there happily smiling and taking pictures and the next moment she was in acute pain and called out for Dan and she collapsed," Jay McDonald, a spokesperson for Schaup-Werner's family, told WPXI.
Werner, a doctor, tried performing CPR but her heart stopped and she was soon declared dead.
The cause of death was said to be respiratory failure and pulmonary edema, which is caused by excess fluid in the lungs.
"That's not something that we were aware of prior and we really want an independent medical review here in the states," McDonald said.
It was the same cause of death listed for Cynthia Day, 49, and her fiance, Nathaniel Holmes, 63, who were found dead in their room at Bahia Principe on May 30.
McDonald said that Schaup-Werner had a heart issue 15 years before her death but doctors ultimately cleared her of the issue.
The death was sudden and shocking, McDonald, Werner's brother-in-law, told Fox News.
"It was very quick," he said. "Daniel and all of us are in a state of disbelief, we are shocked. She was perfectly content, everything seemed fine."
He said that paramedics who rushed into the room injected the woman with epinephrine, a treatment for allergies, before declaring her dead.
Authorities "did a very cursory [look] into determining the cause of death," he added. He said the death of Day and Holmes just five days later was suspicious.
"That was beyond coincidence," McDonald said. "They died five days after, and the cause was determined to be the same, this just puts this whole thing through the stratosphere—something is going on, and we want to know what it is."
The cause of death listed for all three Americans was analyzed by a doctor.
"It most likely indicates that there was some type of lung injury that led to basically leaking of the fluid on portions of the lungs that should be filled with air," Dr. Robert Shesser, chair of the department of emergency medicine at George Washington University, told NBC. "When that happens, people don't get enough oxygen and can die."
Police said carbon monoxide poisoning may have killed them.
"Anything that decreases the amount of oxygen could lead to leakage in the lungs," Shesser said. "The way carbon monoxide works is it basically poisons the cells, so even though there is enough oxygen around, it's not being used properly."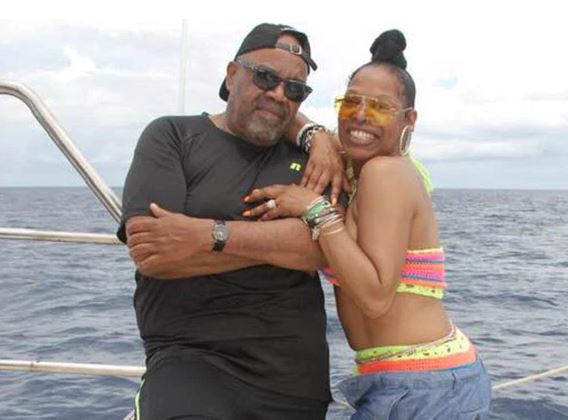 Sonya Jackson, the sister of Cynthia Day, also said that her family doubts the official diagnosis and wants a second autopsy done when the body is flown back to the United States.
The U.S. State Department confirmed all three deaths but said it couldn't disclose details about any of them.
The State Department currently has a level 2 travel advisory for the Dominican Republic, which sits on an island in the Caribbean bordering Haiti.
"Violent crime, including armed robbery, homicide, and sexual assault is a concern throughout the Dominican Republic. The development of a professional tourist police corps, institution of a 911 system in many parts of the country, and a concentration of resources in resort areas means these tend to be better policed than urban areas like Santo Domingo," the State Department stated.
"The wide availability of weapons, the use and trade of illicit drugs, and a weak criminal justice system contribute to the high level of criminality on the broader scale."
A picture perfect vacation in Punta Cana, Dominican Republic turned into a nightmare for Tammy Lawrence-Daley & her husband (from Wilmington, Delaware) after she says she was brutally beat by a man while on her own resort. Her disturbing story & warning to others @CBSPhilly at 6 pic.twitter.com/XmrLyIdTsH

— Chantee Lans CBS Philadelphia (@ChanteeLans) May 30, 2019
The deaths came as a Delaware mother shared how she was brutally beaten while on vacation in the Dominican Republic.
Tammy Lawrence-Daley, 51, said she went to go get a snack, telling her husband she'd be right back, but was assaulted from behind and shoved into a maintenance room.
"The next 8 hours brought me pain and fear. I was strangled multiple times to unconsciousness," she wrote in a Facebook post. "My lifeless body was [dragged] down concrete stairs to an underground wastewater area. I was kicked in the head, I was beaten with a club. And then strangled again for the kill."
She said she was left for dead but was eventually found by her husband and friends.
The incident happened at the Majestic Elegance resort.