Former Fox News host Megyn Kelly reacted to Monday's news that Tucker Carlson would be departing by saying it was a "terrible move" on the network's part.
"This is a terrible move by Fox, and it's a great thing for Tucker Carlson," Kelly said during an episode of her podcast on Monday.
In a news release, Fox confirmed it is parting ways with Carlson, who was its most popular cable news host and a leading conservative voice. Carlson has not issued a public comment about the matter.
"I don't know what drove Fox News to make this decision. And it was clearly Fox News' decision because they're not letting him say goodbye," Kelly said. "That's my supposition. That's not inside knowledge … talk about misjudging your audience yet again."
Carlson's last broadcast was on Friday, April 21. During the final on-air segment, Carlson told his Fox viewers that he would be back on Monday.
Kelly added that the news was "Good for Tucker" and that "trust me, he doesn't need them."
A Fox anchor, Harris Faulkner, said Monday that the two sides had "mutually" decided to part ways. Few details about what happened have been revealed.
Fox has not issued any comment on Carlson's leaving the channel beyond a statement stating that it wanted to "thank him for his service to the network as a host and prior to that as a contributor." In an article reporting on his departure, Fox News turned off its comments section.
Kelly, too, was among the most popular Fox News personalities before she left the channel in 2017. Since leaving, she has become critical of the network and hosts a popular podcast.
After taking Fox News' 8 p.m. ET timeslot in 2017, Carlson quickly became among the network's most popular hosts and remained so up until the end. For the week ending April 16, "Tucker Carlson Tonight" was the most-watched cable news show, averaging 3.389 million viewers, while the next most popular show was "The Five" on Fox News, which averaged about 3 million, according to data from Nielsen.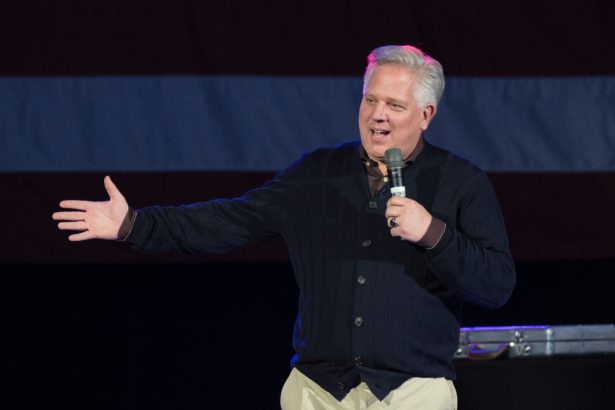 The timing of Carlson's departure also appears to be unusual. The Fox News recently host landed two high-profile interviews, including one with former President Donald Trump and another with Twitter and Tesla owner Elon Musk. Nielsen ratings show that the Carlson–Trump interview last week drew 6.7 million viewers.
Despite the reasons for Carlson's exit, it signals the biggest shock to Fox News's lineup since former top host Bill O'Reilly was booted from the channel in 2017. His "O'Reilly Factor"—a long mainstay on cable news—was Fox News' highest-rated program at the time.
Other than Kelly, former Fox News host Glenn Beck, also a podcast host, claimed that Carlson's departure will "kill Fox," adding: "You're getting rid of Tucker Carlson? Wow. Letting him walk out the door even? Wow."
Arizona GOP candidate Kari Lake, who was a longtime Fox Phoenix anchor before departing to launch a career in politics, wrote that the "best decision I ever made was leaving Fox." She added: "Good for you, @TuckerCarlson. You're free & uncensored!"
Mike Huckabee, the former governor of Arkansas who was also Fox News host for several years, said Carlson's abrupt exit is "shocker" and claimed there is "clearly" more to the story.
"He was a huge presence in the conservative news force," he said. "And for it to be so abrupt. This isn't like 'Hey, in two weeks, I'm gonna be leaving. I want to spend more time with my family' … it was like, 'it's over. We parted ways. The last show has already been aired.' So there's clearly a backstory,'" he told Newsmax.
Outside of former Fox News staff, social media was awash with speculation about why Carlson left. On Twitter, he was one of the most popular trending topics, with hundreds of thousands of mentions in just a few hours.
"For a while Fox News has been moving to become establishment media and Tucker Carlson's removal is a big milestone in that effort," Newsmax Chief Executive Christopher Ruddy said in a statement after Fox issued its announcement.
Some viewers also reacted to the news that he would depart. Four people in Shallowater, Texas, who said they were conservative but would not give their full names told Reuters they stopped watching Fox after the perceived betrayal of former President Donald Trump in 2020. They said they now preferred what they considered to be even more truly conservative outlets.
"My wife and I were just talking about this, and we think it's a real bummer they took him off air, because he's a true conservative voice," said Mark Gudelman, a 67-year-old retiree.
"Fox News Tonight" will air in Carlson's 8 p.m. ET prime-time slot, hosted by rotating network personalities until a replacement is named.
The Epoch Times has contacted a Fox News spokesperson for comment.
The Associated Press contributed to this report.
From The Epoch Times