Three-quarters of Americans are unconcerned about contracting COVID-19 during the upcoming holiday season, while over half have no intention of taking precautions against the infection, according to a recent survey report.
"With fall and winter holidays coming up, the possibility of a further wave of COVID-19 infections is looming with increased indoor gatherings and time with friends and family. Yet, most of the public is not worried about spreading or catching COVID-19 over the coming months," said a Nov. 17 report by health policy research organization KFF. Fifty-four percent of respondents said they were "not too worried" or "not at all worried" about any increase in COVID-19 cases and hospitalizations for the season.
While 72 percent of respondents were not worried about potentially getting "seriously sick" from COVID-19, 69 percent weren't concerned about spreading the infection to people close to them.
Half of all adults in the survey said they were not taking precautions like wearing masks, avoiding large gatherings, or canceling travel plans during the COVID-19 season this fall and winter.
The report also found that vaccination rates for the updated shots were on the lower side.
Only one in five surveyed individuals took the updated COVID-19 vaccines introduced about two months back, with 51 percent of respondents saying that they would "probably" or "definitely" not take the shots.
When asked why people were not keen on getting the latest vaccines, 52 percent of individuals who had earlier been vaccinated said they were not worried about getting infected.
"Experiences from previous doses may also be keeping people from getting the new vaccine, with about a quarter saying that bad side effects from a previous COVID-19 vaccine dose is a reason why they have not gotten the new vaccine," the report said.
Other reasons cited for not getting the shots include being "too busy" or not having enough time, waiting to get it at a later date, not being able to get an appointment, and recommendation by a doctor not to get the vaccine.
Vaccine Safety Concerns
Back in 2021, KFF surveys found that concerns about vaccine safety were the "driving reason" why most people didn't take the jabs during the initial rollout of the vaccination campaign.
"Even as those concerns dissipated among most of the public, a small share of the public remained steadfast and never received a COVID-19 vaccine," the report stated.
"Yet, subsequent booster never reached the same uptake levels as seen in the initial vaccine rollout. And as the country enters its fourth year of COVID-19 concerns, it appears this trend continues."
Americans aged 65 and older were found to have a higher proportion of people who have already been vaccinated (34 percent).
In contrast, individuals in the age group of 18-29 had the highest proportion of people who said they "probably" or "definitely" won't get vaccinated.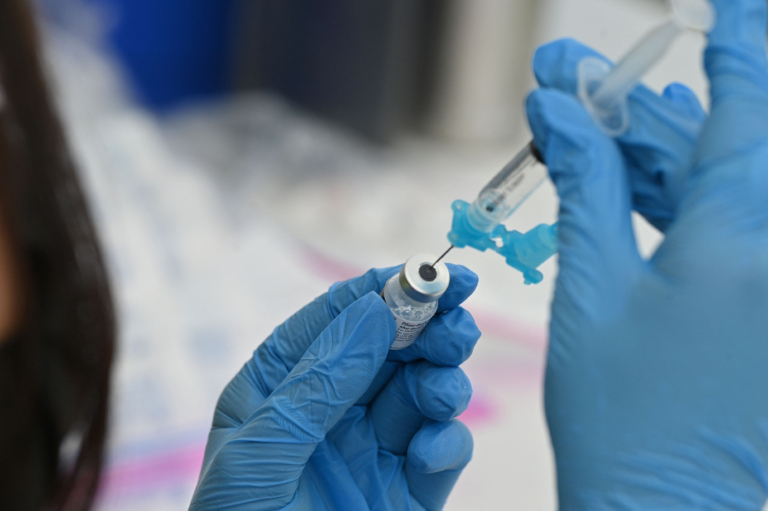 Race-wise, White people were more hesitant to get vaccinated than Hispanics or Blacks. In terms of political affiliation, Republicans were the biggest share of people who were against COVID-19 vaccination, followed by Independents.
While 66 percent of Republicans cited lower worries about getting infected as the top reason for avoiding the updated vaccine, Democrats pointed to being "too busy" or not having enough time as the major reason.
Data from the U.S. Centers for Disease Control and Prevention (CDC) show that vaccination rates of the updated 2023-24 COVID-19 vaccine have been very low. As of Nov. 17, only 5.4 percent of children and 14.8 percent of adults aged 18 and above had taken the shot.
The CDC is recommending the updated COVID-19 shots for children as young as just six months old, claiming that the vaccines will "protect against serious illness from COVID-19."
The agency is recommending three vaccines—Pfizer, Moderna, and Novavax.
Both Pfizer and Moderna are mRNA vaccines that work by giving instructions to cells to make the spike protein found on the surface of the COVID-19 virus. This eventually results in the body creating antibodies to fight off future infections.
Novavax is a protein subunit vaccine that includes only parts of a virus deemed to best stimulate the immune system.
Vaccination and Risks
While the CDC is promoting vaccination among Americans, some studies have raised concerns about the safety of these jabs. A study published in the MDPI journal on Aug. 17 found that spike proteins are "pathogenic," whether they come from the infection or as a result of vaccinations.
The lipid nanoparticle carriers for the mRNA and Novavax vaccines have "pathological pro-inflammatory properties," the authors wrote.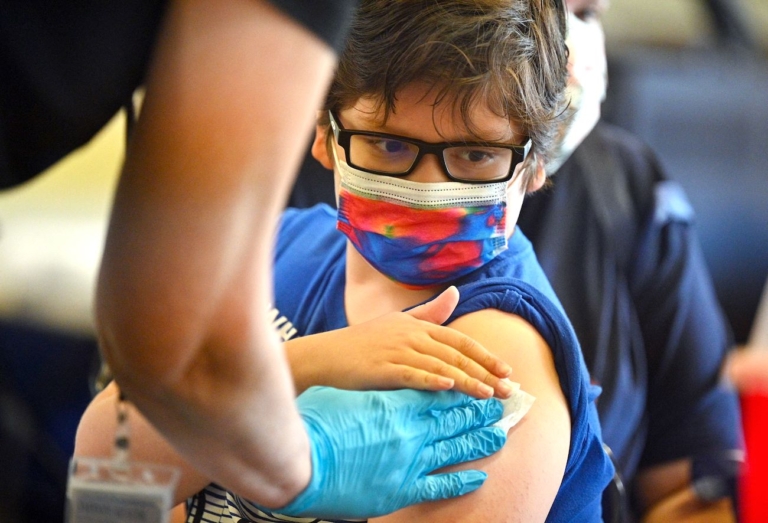 "The clinical implications that follow are that clinicians in all fields of Medicine need to be mindful of the varied possible presentations of COVID-19 vaccine-related illness, both acute and chronic, and the worsening of pre-existing conditions," the study stated.
"We also advocate for the suspension of gene-based COVID-19 vaccines and lipid-nanoparticle carrier matrices, and other vaccines based on mRNA or viral-vectorDNA technology."
A study published at ScienceDirect on Nov. 10 found that 64.6 percent of vaccinated individuals had at least one post-COVID-19 vaccination syndrome (PCVS) at 12 months after primary vaccination.
Among individuals who took booster shots, over eight out of ten reported at least one PCVS, which is far higher than the five in ten people from the unvaccinated group who reported a similar syndrome.
In a Nov. 13 hearing in Washington convened by Rep. Marjorie Taylor Greene (R-Ga.), Dr. Robert Malone testified that DNA fragments have been detected in the Pfizer vaccine.
Dr. Malone, who helped invent the mRNA technology, warned that the presence of a DNA sequence called SV40 in the vaccine is a "proven genotoxicity risk." Genotoxicity refers to the ability of harmful substances to damage the genetic information in cells.
Meanwhile, a recent poll by Rasmussen Reports found that 24 percent of Americans "believe someone they know died from COVID-19 vaccine side effects."
The poll found no difference in political affiliation regarding such claims. While 25 percent of Republican voters admitted to knowing someone who allegedly died from vaccine side effects, this number was at 24 percent among Democrats and unaffiliated voters.
From The Epoch Times