Hundreds of Louisianans trapped by Hurricane Ida's floodwaters were brought to safety on Monday as boats, helicopters, and high-water trucks worked as part of rescue efforts after the furious storm ravaged the coast and left more than one million homes without power.
Residents retreated to their roofs or attics after a rare flash flood emergency was issued by the National Weather Service (NWS) in New Orleans amid torrential downpour.
More than one million homes and businesses in Louisiana and neighboring Mississippi—including all of New Orleans—were left without power as Ida pushed through on Sunday after making landfall near Port Fourchon, Louisiana, on Sunday afternoon with 150 mph winds and high storm surge.
In the New Orleans metropolitan area, all eight transmission lines that deliver electricity to Louisiana's largest city were down, according to utility company Entergy Louisiana.
One transmission tower collapsed into the Mississippi River, according to the Jefferson Parish Emergency Management Department.
The damage was so extensive that officials warned it could be weeks before the power grid is repaired.
After the storm was downgraded to a tropical depression Monday afternoon and continued to make its way inland with torrential rain, it has been blamed for at least two deaths—a motorist who drowned in New Orleans and a person hit by a falling tree outside Baton Rouge on Sunday night.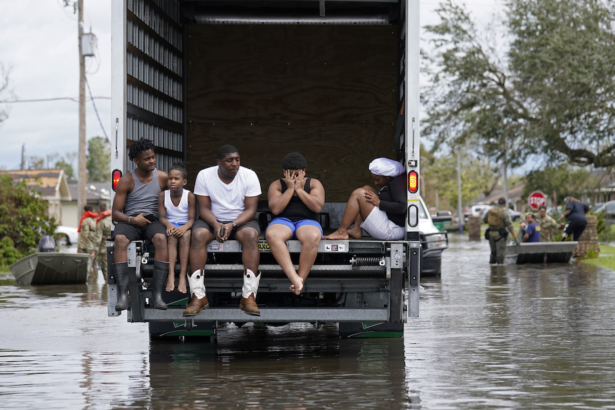 Louisiana Gov. John Bel Edwards said on Monday that the damage caused by the hurricane is "catastrophic," and that he expects the death toll to rise "considerably."
"The damage is really catastrophic," Bel Edwards told NBC on Monday morning. "This storm packed a very powerful punch. It delivered the surge that was forecasted, the wind that was forecasted, and the rain."
The governor said, "I'm certain that as the day goes on, we will have more deaths."
He acknowledged that some apartment buildings collapsed partially, and it happened "during the height of the storm and there was no way to go out and respond to those calls."
The current top priority is to search and rescue, the governor said.
According to National Guard, about 5,000 Louisiana National Guard members have been activated to assist with relief and rescue efforts.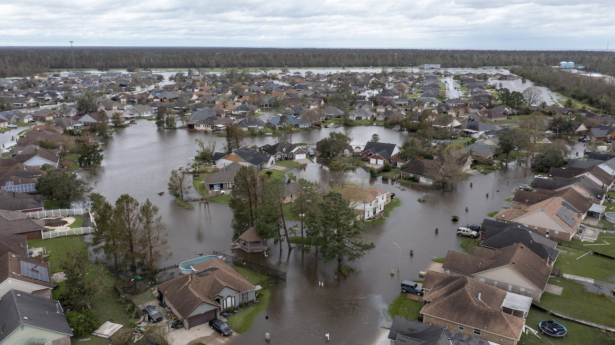 In addition to 195 high-water vehicles and 73 rescue boats staged across south Louisiana, the Louisiana National Guard has 34 helicopters ready to support search and rescue missions as needed.
President Joe Biden on Sunday night declared a major disaster, ordering federal assistance to bolster recovery efforts.
Federal funding will be made available to affected individuals in the parishes of Ascension, Assumption, East Baton Rouge, East Feliciana, Iberia, Iberville, Jefferson, Lafourche, Livingston, Orleans, Plaquemines, Pointe Coupee, St. Bernard, St. Charles, St. Helena, St. James, St. John the Baptist, St. Martin, St. Mary, St. Tammany, Tangipahoa, Terrebonne, Washington, West Baton Rouge, and West Feliciana, the White House said in a statement.
Cash aid will also be available to state, tribal, and eligible local governments, and certain private nonprofit organizations on a cost-sharing basis for debris removal in affected regions, the statement added.
The National Hurricane Center said in an update late on Monday that heavy rain and a flood threat will continue to spread across parts of the Tennessee and Ohio Valley overnight into Tuesday.
Li Hai and The Associated Press contributed to this report.
From The Epoch Times