A Georgia mother said that the death of her son could be linked to the rash of mysterious fatalities in the Dominican Republic.
At least 15 tourists have died in the Caribbean country since June 2018 under circumstances loved ones pegged as suspicious.
Melody Moore said that her son, Tracy Jester Jr., flew to the Dominican Republic earlier this year with his sister for a weekend trip.
She said they were having a good time on Saturday although her son told her that he drank a soda that tasted weird. The next morning, her daughter called.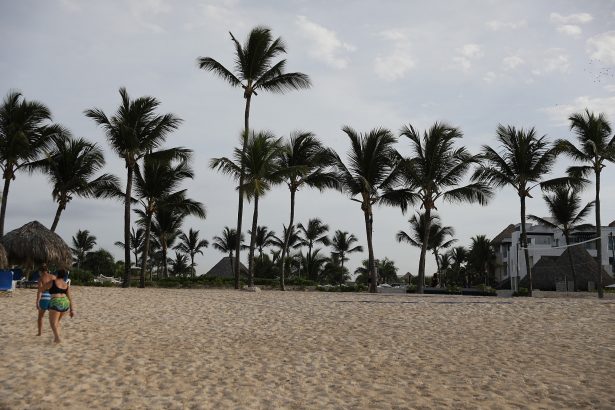 "She called me about 3:30 in the morning and she told me he was calling her saying he couldn't breathe, just saying 'mama I can't breathe, I can't breathe,'" Moore told WSB-TV.
Jester's sister called 911 but he was soon pronounced dead.
His official cause of death was listed as a respiratory problem. Moore thinks her son's death was linked to the suspicious deaths, noting he was healthy and did not have health issues.
It wasn't clear which part of the country he was in or where he was staying.
"Being a mom, I want to go to where he was, where he died at last. Something is wrong, my son is gone. Something is really wrong," Moore said.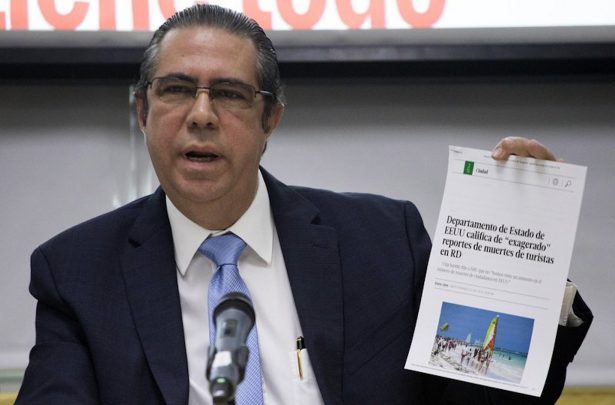 According to an obituary for Tracy Jerome Jester Jr. of Forsyth, Georgia, he died on March 17. It said he was 31 years old.
According to his Facebook page, Jester went to Mary Persons High School, graduating in 2006, and grew up in Forsyth. It said he worked in video production.
His last post was on March 11.
People have been leaving tributes for Jester, with one, Nakia Jarshay, writing in June: "Happy Father's Day to Jerome G Jester….We miss you so much!! Thank God for strength and understanding because it has not been easy at all for me or the kids. #LongLiveJeromeJester."
Takeimia Childs wrote in March that she saw Jester shortly before his death.
"I swear if I had known last Thursday would be the last time i ever saw or spoke to you Jerome G Jester i would have stood there a little longer and soaked in the moment, but I am thankful for the 31 years that I knew you," she wrote.
"We have sooooo many memories, the childhood memories are the best," she added. "Your family, especially your mom, sister, and kids, has been in my prayers all week. Nyeshia Willis I definitely know the pain of losing a brother and I pray God comforts your heart, but find peace and knowing you made his last days amazing he was so excited and you gave him that. Stay strong. Gee you rest now, you fought an amazing battle. Love You Always."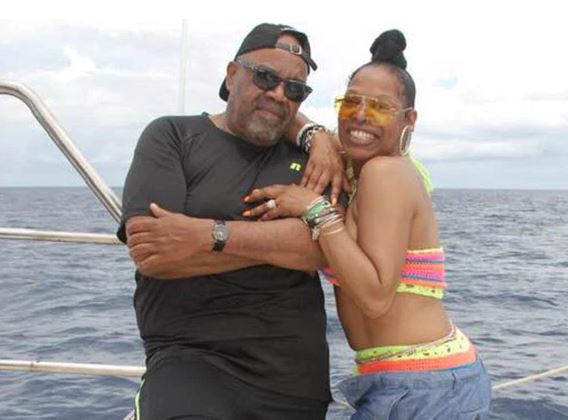 Investigation
After three Americans were found dead in La Romana in late May, Dominican and American authorities began probing the deaths, which family members said were suspicious.
Loved ones of others who had died in the country began coming forward and additional deaths took place in June, prompting intense focus on the country.
New stories of people getting sick in the country have also continually emerged since May, one of the latest being an Indiana woman who said she now requires medication for the rest of her life.
Dominican authorities have said a probe found nothing untoward but an official accounting of what they've found has not been released as of yet.
Officials said they welcomed assistance from the Bureau of Alcohol, Tobacco, Firearms and Explosives after U.S. Sen. Chuck Schumer (D-N.Y.) asked them to.
In response, Jose Tomas Perez, the Dominican Republic ambassador to the United States, said that his country wanted to "extend this investigation into a full review" by the bureau over "any possible alcohol, bacterial, or food manipulation."
"At this juncture, we are happy to provide the full cooperation of all branches of our government, in the spirit of collaboration and in the interest of safety for the traveling public," he wrote in a letter dated July 2. "The total transparency and independence of the investigations, supported by the most advanced techniques and technologies that may be available to us, remains our collective objective."