A Texas sheriff's office announced felony charges had been filed surrounding illegal immigrant flights from San Antonio to Martha's Vineyard in Massachusetts organized by Florida Gov. Ron DeSantis last fall.
The investigation was launched in September by Bexar County Sheriff Javier Salazar, a Democrat endorsed by the hard-left Texas Organizing Project, which opposes the deportation of illegal immigrants while supporting the end of "mass incarceration."
A statement released to The Epoch Times said the Bexar County Sheriff's Office had officially filed a completed criminal case with the county District Attorney's Office regarding relocating 49 "migrants."
"The charge filed is unlawful restraint, and several accounts were filed, both misdemeanor and felony. At this time, the case is being reviewed by the DA's office. Once an update is available, it will be provided to the public," the statement said.
But the statement didn't say who was charged.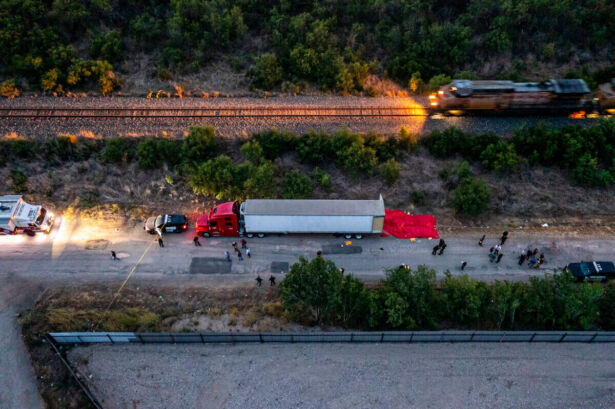 Meanwhile, California's top law enforcement official called transporting illegal immigrants out of states "kidnapping" and announced an investigation into similar flights to Sacramento where illegal immigrants allegedly arrived with Florida documentation.
Both investigations appear aimed at Florida Gov. Ron DeSantis, who recently launched a run for president. The popular Florida governor has criticized unfettered illegal immigration.
Salazar said on Twitter last fall that he had opened an investigation into those "who lured and transported" the migrants that crossed into Texas illegally.
Bexar County includes San Antonio, a liberal enclave in a red state.
The Bexar County DA, Joe Gonzales, is also a Democrat who received money from a George Soros-funded Political Action Committee (PAC), according to Fox News.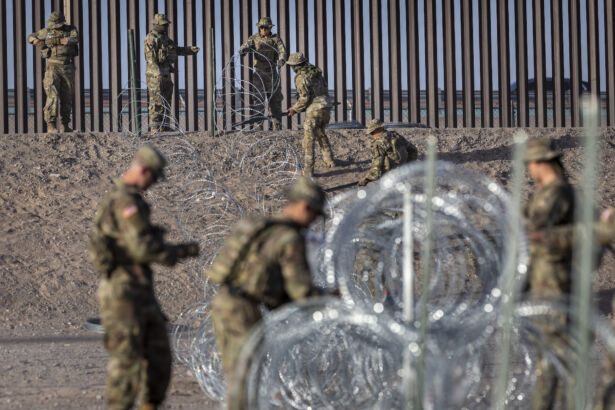 Lawyers for Civil Rights in Boston filed a federal civil rights class action lawsuit last year against DeSantis, Secretary of Florida Department of Transportation Secretary Jared Perdue, the State of Florida, and their "accomplices, challenging the fraudulent and discriminatory scheme to transport nearly 50 vulnerable immigrants, including women and children, from San Antonio, Texas to Martha's Vineyard without shelter or resources in place," according to a statement.
The lawsuit was filed on behalf of a class of affected immigrants, including the immigrants stranded in Martha's Vineyard, and Alianza Americas, a network of migrant-led organizations supporting immigrants across the United States, according to the statement.
A woman identified by news outlets as Perla Huerta, a former counterintelligence agent in the U.S. Army, allegedly gave $10 McDonald's gift cards to some 50 people, according to the lawsuit.
The illegal migrants, many of whom were Venezuelans, were allegedly told if they were willing to board planes to other states, they would receive social services.
DeSantis claimed credit for sending the planes from Texas to Massachusetts. He recently moved to have the lawsuit against him and the state dismissed.
In September, the governor's communications director gave a statement to media that the flights were part of Florida's "relocation program to transport illegal immigrants to sanctuary destinations."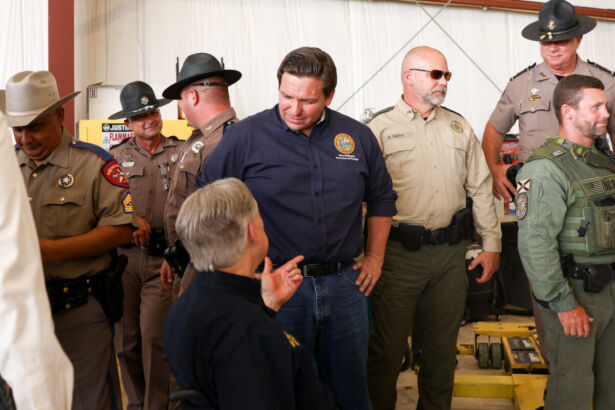 "States like Massachusetts, New York, and California will better facilitate the care of these individuals who they have invited into our country by incentivizing illegal immigration through their designation as 'sanctuary states' and support for the Biden administration's open border policies," according to the statement.
Florida's Republican-controlled Legislature earmarked $12 million to transport illegal immigrants out of the state.
DeSantis' budget request in December named Martha's Vineyard and President Joe Biden's home state of Delaware as destinations for sending illegal aliens.
Martha's Vineyard is a posh island where the rich and famous own homes. Former President Barack Obama bought a $12 million estate there in 2019.
Meanwhile, California Attorney General Rob Bonta, a Democrat, announced on June 2 he is investigating the circumstances surrounding illegal migrants being transported to his state.
"While this is still under investigation, we can confirm these individuals were in possession of documentation purporting to be from the government of the State of Florida," he said.
"State-sanctioned kidnapping is not a public policy choice; it is immoral and disgusting," he said.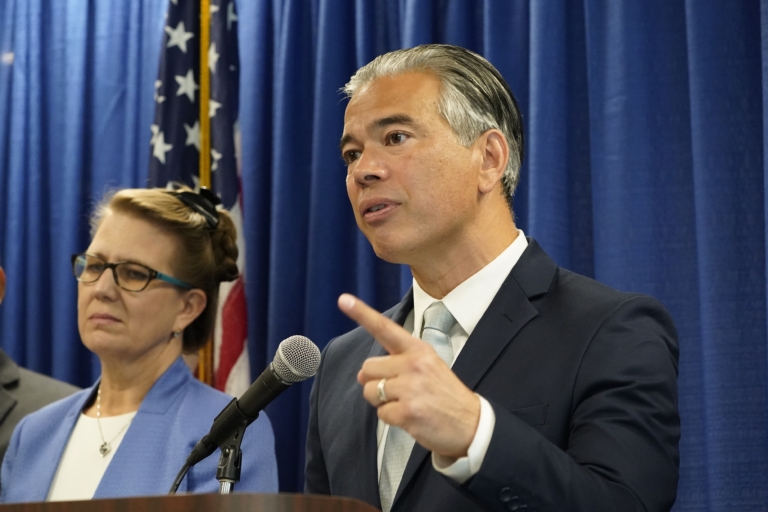 Bonta condemned state leaders or private parties transporting illegal migrants to other states as "cruel" and "hateful."
Texas Gov. Greg Abbott and former Arizona Gov. Doug Ducey also sent illegal immigrants to Democrat-controlled cities, some of which have declared themselves "sanctuary cities."
Abbott has criticized Biden's open border policy, which conservatives blame for creating a crisis of illegal aliens pouring across the southern border with Mexico.
 Epoch Times reporter Frank Fang contributed to this story.
From The Epoch Times