Former White House adviser John Bolton said the charges against former President Donald Trump were "even weaker than I thought" during an interview on Tuesday, coming after the Manhattan District Attorney's office charged the former commander-in-chief with 34 counts of falsifying business records, as other critics of Trump claimed the case is a "disappointment."
"Speaking as someone who very strongly does not want Donald Trump to get the Republican presidential nomination, I'm extraordinarily distressed by this document," Bolton told CNN Tuesday. "I think this is even weaker than I feared it would be."
Bolton, a graduate of Yale Law School, said he fears the case could "easily" get dismissed before it even makes it to a jury trial. Bolton served under both Trump and former President George W. Bush in different capacities.
"And I just what I understood the District Attorney to say that he thinks there's a New York election law involved here. All I can say is the Federal Election Campaign Act [of 1971] absolutely preempts any state or local law to the contrary. How could it be otherwise? You've got one law governing corporate finance and a presidential election at the federal level. You're gonna have 50 state laws interfering with it, so he's just wrong on the applicability of the New York statute," Bolton said Tuesday.
The unsealed indictment said that Trump allegedly devised a scheme with his lawyer and the parent company of the tabloid National Enquirer to suppress stories that could have damaged Trump before the election in 2016. The former president has pleaded not guilty and later said at his Mar-a-Lago residence that it's a Democrat-led bid to politically harm him ahead of the 2024 election.
Bolton, who has become a critic of Trump after leaving office, previously argued that the indictment could serve as "rocket fuel" for Trump's third presidential campaign. Trump is due back in court in December, and some legal analysts say that a jury trial—unless the case is dismissed—won't begin for another year.
Other Trump critics have raised questions about the viability of Bragg's indictment. Among them, former FBI Deputy Director Andrew McCabe claimed to CNN that Bragg is haphazardly trying to elevate a misdemeanor offense to a felony.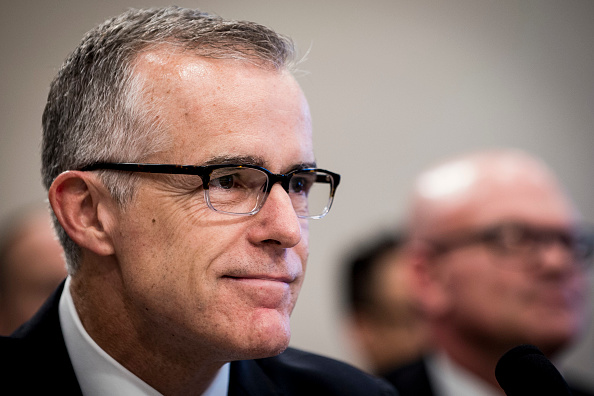 "It's disappointment. I think everyone was hoping we would see more about the direction that they intend to take this prosecution. What is the legal theory that ties that very solid misdemeanor case, 34 counts of misdemeanors, to the intent to conceal another crime, which is what makes it a felony?" he told CNN. "It simply isn't there."
While it is "possible" that Bragg has an "elaborate and solid theory that's backed up by a lot of evidence," McCabe, who opened an investigation into Trump in 2017 after the former president took office, said it would be "strange" for him to conceal that at this point. "At the end of the day, if all of our legal friends read this indictment and don't see a way to have felony, it's hard to imagine convincing a jury that they should get there," he added.
Sen. Mitt Romney (R-Utah), who voted to impeach Trump twice and has frequently criticized him, stated that he wasn't impressed with the charges Bragg laid out on Tuesday.
"I believe President Trump's character and conduct make him unfit for office," Romney said Tuesday. "Even so, I believe the New York prosecutor has stretched to reach felony criminal charges in order to fit a political agenda."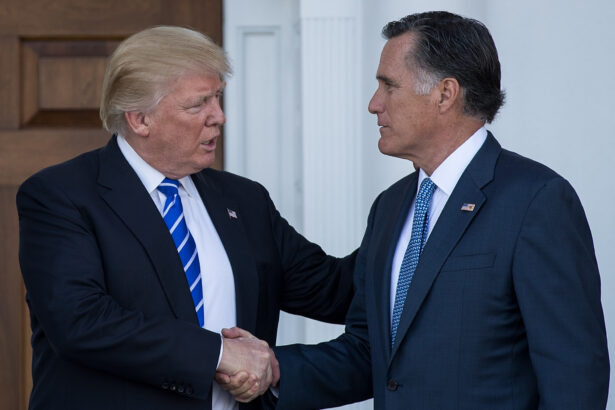 "The prosecutor's overreach sets a dangerous precedent for criminalizing political opponents and damages the public's faith in our justice system," Romney said.
Trump's lawyer, Joe Tacopina, told news outlets on Wednesday that he doesn't believe the case will make it to a jury trial. He said he will file a motion to dismiss the case in the near future.
"I think this case is going to fall on its merits on legal challenges well before we get to a jury," Tacopina told the "Today" show on Wednesday morning. After "seeing that indictment and knowing what the law is regarding federal election campaigns, I don't think we're getting close to a jury," he remarked.
But, he stated, "If we get to a jury, I think any person on the right or politically opposed to Trump or in favor of him is going to see this for what it is: It's a weaponization of the legal system, and it's something this country has never seen before and hopefully will never do again."
The former president is also under investigation in Georgia for his activities after the 2020 election, and the Department of Justice is probing Trump for his handling of presidential records as well as his post-2020 statements.
From The Epoch Times