Two Major League Baseball players were arrested last week in the Dominican Republic in what was called the ​largest operation against organized crime in the island's history, Yahoo Sports reported.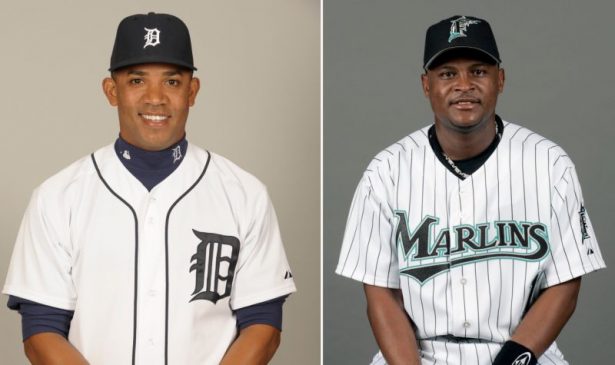 Pitcher Octavio Dotel and infielder Luis Castillo, both natives of the Dominican Republic, were arrested Tuesday in a raid on one of the most significant drug crimes- and money laundering cartels in the country, the Spanish-language newspaper Listin Diario reported.
To the sake of clarity, we are not referring here to Luis Castillo who currently plays for the Cincinnati Reds.
Dotel and Castillo were arrested in connection with drug trafficking and money laundering for a very powerful drug ring led by Cesar Emilio Peralta, also known to his associates as "Cesar el Abusador," Attorney General Jean Alain Rodriguez announced at a press conference, Yahoo reported.
A pair of former major leaguers were arrested in a government operation against drug trafficking and money laundering in the Dominican Republic on Tuesday https://t.co/HyqDit7oEH

— Sports Illustrated (@SInow) August 20, 2019
Peralta owned more than 20 luxury apartments, 5 nightclubs, 10 restaurants, and 6 shopping malls, which were all raided and confiscated during the operation. Furthermore, police seized four cars of Dotel's alone, Yahoo reported.
Much of the drug trafficking business was organized from within the nightclubs that Peralta owned, according to the Spanish-language paper CDN.com.
More than 15 people in total were arrested in different raids all over the country with hundreds of Dominican authorities involved. Peralta has not been caught, The Diario reported, and 4 suspects are still on the loose in the United States.
#BreakingNews Former MLB players P Octavio Dotel and IF Luis Castillo arrested for being involved in drug trafficking in Dominican Republic. pic.twitter.com/kmQnXtD2RB

— Antonio Puesán (@antoniopuesan) August 20, 2019
Rodriguez said that the two men were used as frontmen for drug trafficking efforts from the Dominican Republic to the U.S., Yahoo Sports reported.
45-year-old Dotel played for 13 teams over the course of his 15-seasons career in the major leagues. He retired in 2013 and earned some $41 million over the span of his career.
43-year-old Castillo played for 4 teams in 15 years and retired in 2010. He earned $57 million.
Unfortunately, this was not the first case of former baseball players getting charged with drug counts. Last month, a similar case occurred.
Former MLB Pitcher Expected to Plead Guilty to Cocaine Charge
Esteban Loaiza, a former Major League Baseball pitcher who played for the Chicago White Sox and seven other teams, pleaded guilty on Aug. 10, 2018, and was sentenced to three years in prison on cocaine trafficking charges at a U.S. District Court hearing in California, according to a court filing.
Loaiza, 46, earlier last year pleaded not guilty to charges of possession with intent to sell cocaine, stemming from a February arrest in San Diego. Authorities found about 20 kilos of cocaine in bags with his name on them, federal court records show.
Loaiza, a journeyman who pitched for eight major league teams and most of them more than once between 1995 and 2008, was a two-time American League all-star.
His most productive season was 2003 with the White Sox when he posted a 21-9 win/loss record. He finished second in voting for the American League Cy Young Award, given annually to league's best pitcher.
Loaiza's 126 career wins is second behind only Fernando Valenzuela for most victories by an MLB pitcher born in Mexico, according to Baseball-Reference.
Loaiza was born in Tijuana, which is just a few miles south of where he was arrested on the cocaine charge.
Law officers in February stopped a Mercedes-Benz SUV driven by Loaiza in San Diego County, and a drug-sniffing dog indicated narcotics or drug residue was in the rear of the vehicle, court records show. Officers found a compartment "commonly used to smuggle drugs and drug proceeds."
Reuters contributed to this report