HONOLULU—The pilot and one of two female passengers in a fatal Hawaii helicopter crash have been identified by Honolulu's Medical Examiner's office.
The department said Tuesday that 28-year-old pilot Joseph G. Berridge and 28-year-old Ryan McAuliffe of Chicago were killed in the April 29 crash on a residential street in Kailua, a Honolulu suburb.
Officials also said that autopsies found all three people aboard the helicopter died of injuries from the crash. They said identification of the final passenger is pending.
The department said in a statement that toxicology and other testing required by the Federal Aviation Administration may take weeks or months.
The statement said the National Transportation Safety Board and the FAA are leading the investigation.
The father of a 28-year-old pilot says his son was among three people killed in a Hawaii helicopter crash.
Bobby Berridge said Tuesday his son Joseph Berridge moved to Honolulu two weeks ago from Albuquerque, New Mexico.
He says it was his son's dream to live in Hawaii and pilot helicopter tours.
Officials say all three people onboard the tour helicopter died Monday when it crashed on a residential street in Kailua, a Honolulu suburb.
The Honolulu medical examiner's office hasn't released the names of those who died.
Bobby Berridge says his son's employer, Novictor Helicopters, contacted his son's girlfriend about the crash. CEO and chief pilot Nicole Vandelaar declined to confirm the pilot's name.
The cause of the crash has not been determined.
Investigators from the National Transportation Safety Board were at the crash site Tuesday.
Officials Say 6 People Died in Texas Small Plane Crash
DALLAS—All six people aboard a small plane died Monday when it crashed while preparing to land in central Texas, authorities said.
The twin-engine aircraft went down just before 9 a.m. as it was approaching an airport in Kerrville, about 70 miles northwest of San Antonio, according to Federal Aviation Administration spokesman Lynn Lunsford.
BREAKING: At least 6 people dead after plane crash in Kerrville, Texas. FAA says the plane had departed earlier this morning from West Houston Airport. The crash happened about 6 miles northwest of the Kerrville Municipal Airport. Updates now on FOX23 News at Noon.

— Tiffany Alaniz (@TiffanyAlaniz) April 22, 2019
The pilot and the five other people aboard the plane were all killed, and state law enforcement officials are securing the crash site for FAA and National Transportation Safety Board investigators, said Sgt. Orlando Moreno, a spokesman for the Texas Department of Public Safety.
The Beechcraft BE58 took off from an airport outside Houston earlier Monday and crashed about 6 miles northwest of Kerrville Municipal Airport, Lunsford said. The flight was not a scheduled commercial flight, but federal authorities have not yet confirmed the plane's tail number, he said.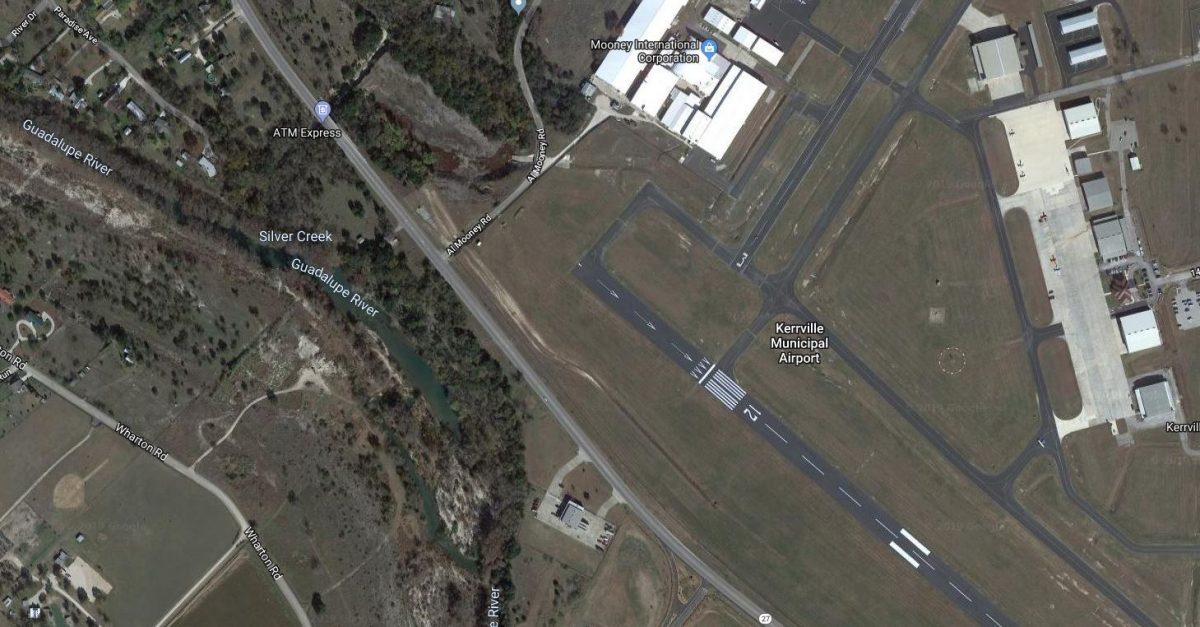 There was a low layer of broken clouds but no rain in the area around the airport at the time of the crash, according to National Weather Service meteorologist Cory Van Pelt.
4-Year-Old Boy, Grandparents Survive Illinois Plane Crash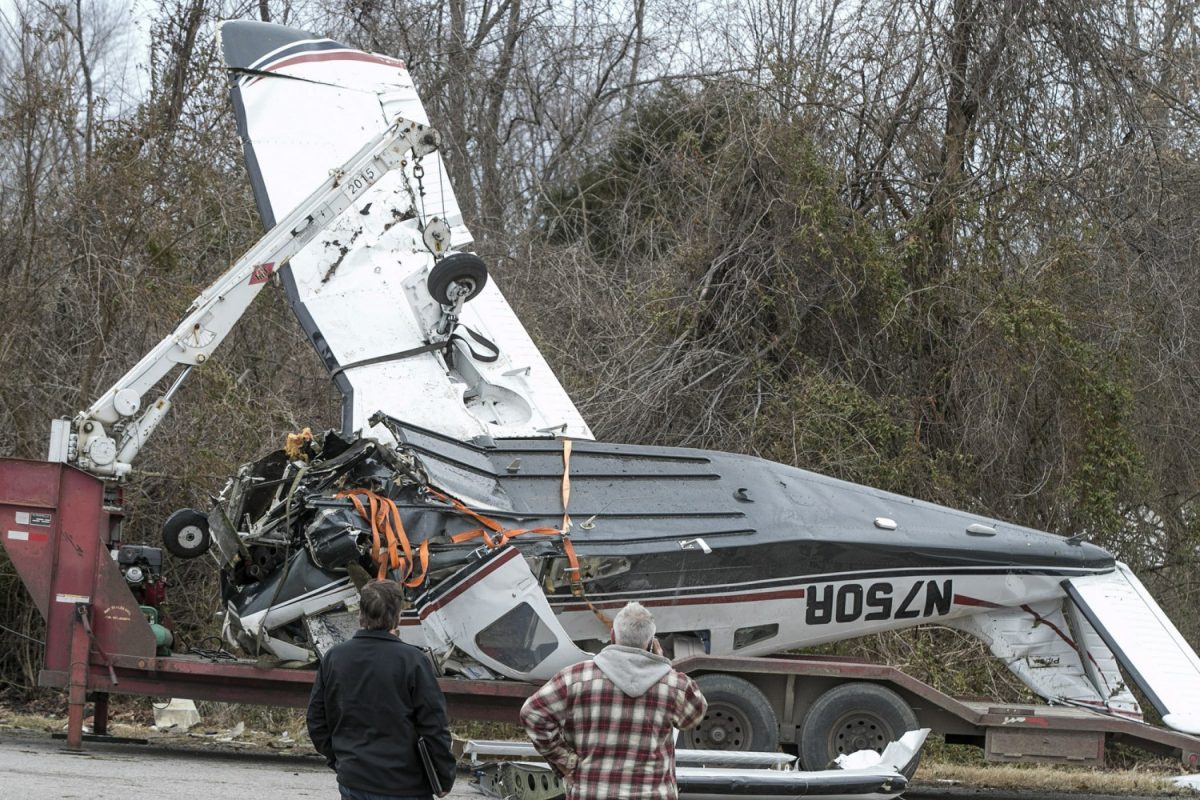 Authorities say a 4-year-old boy and his grandparents were rescued after their small plane crashed in southern Illinois.
The fixed-wing single-engine Piper PA-32 was traveling from Mobile, Alabama, when it went down in rural Monroe County on its way to St. Louis Downtown Airport in Cahokia, Illinois, on March 12.
The plane crashed into the yard of Waterloo police officer Trin Daws. He says he and another man broke the plane's windows with a fire extinguisher and pulled the boy out.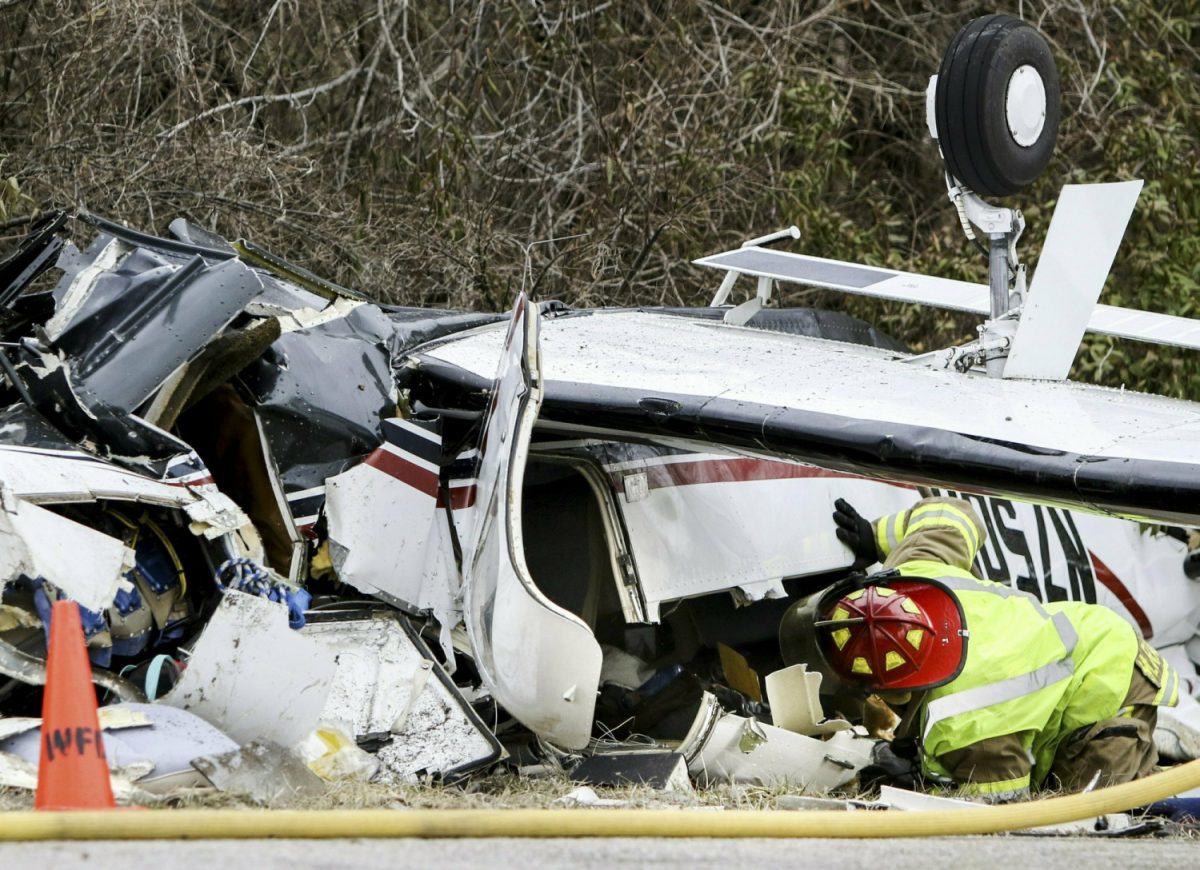 Sheriff's Maj. Jim Lansing says the boy, his grandmother and his grandfather were talking when they were taken to hospitals. He says they suffered injuries that weren't life-threatening.
Lansing says the grandmother told authorities a warning light went on, oil was spewing onto the windshield and they couldn't see.