An 8-year-old child is among five victims found shot to death "execution style" in a Texas home by a neighbor after the family asked the man to stop firing his gun in his yard because they were trying to sleep, police said.
The incident took place in Cleveland, Texas, in the early morning hours of Saturday, April 29, San Jacinto County Sheriff Greg Capers said in a statement.
Deputies were dispatched to a residence in the Trails End area of Cleveland in response to a harassment complaint.
"While enroute, the communications center received multiple 911 calls of an active shooter incident at the dispatch location," Capers said.
"Multiple deputies arrived at the residence and located multiple victims deceased in a resident and several others in critical condition from multiple gunshot wounds," he added.
The suspect, identified as 38-year-old Francisco Oropesa, remained at large more than 12 hours after the shooting that began just before midnight Friday near the town of Cleveland, about 45 miles north of Houston.
Some residents who live on the street said it was not uncommon to hear neighbors unwind at the end of the work week by firing off guns.
An arrest warrant has been issued for the suspect.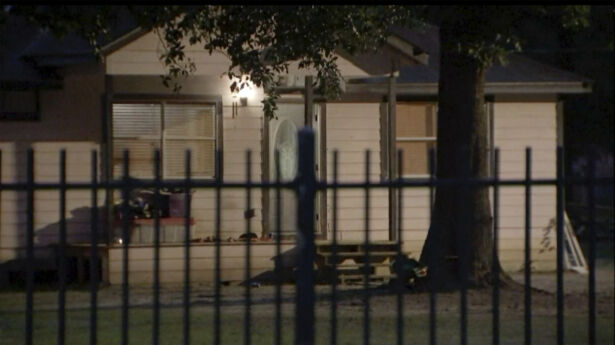 Ten people were inside the home during the shooting and the victims range in age from 8 to 40, according to Capers, as cited by KHOU11.
"The suspect … we don't believe him to be in the area," Capers told the outlet, adding that the suspect is a Mexican male.
"He's at least 10 to 20 miles away from here," the sheriff added.
In a statement, Capers said that a SWAT team arrived on the scene and cleared several adjacent properties and determined that the suspect had fled the county.
The victims were from Honduras, he said.
"The Honduran ladies that were laying over these children were doing it in such an effort as to protect the child," Capers said, according to The Associated Press.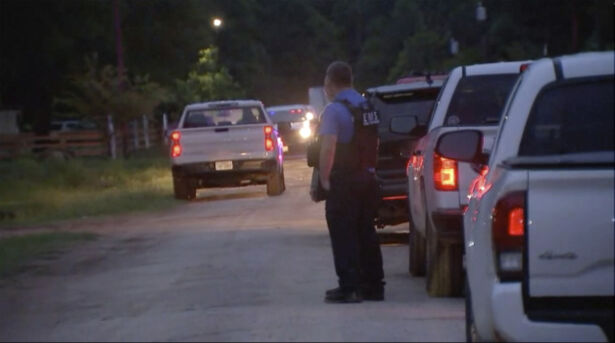 Capers said that authorities had previously been called out to the suspect's home and that deputies had spoken to him about shooting his gun in the yard.
Last night's incident occurred after some of the victims approached the gunman and asked him to stop shooting in his yard.
"My understanding is that the victims, they came over to the fence and said 'Hey could [you not do your] shooting out in the yard? We have a young baby that's trying to go to sleep,' and he had been drinking and he says 'I'll do what I want to in my front yard,'" Capers told KTRK.
Capers said in a statement that three others were injured in the incident and their condition is unknown.
"This is still a very fluid scene and an active investigation," the sheriff said in the statement.
The Associated Press contributed to this report.
From The Epoch Times