An 82-year-old allegedly shot his son on Christmas during an argument, killing him.
The shooting took place in Hillsborough County, Florida.
Guy Vickery called 911 and told them he'd shot his son 50-year-old Benjamin Vickery in the upper body and the son was later pronounced dead at South Florida Baptist Hospital.
Investigators told WTSP that Guy Vickery was booked into the Hillsborough County Jail and charged with one count of manslaughter with a weapon.
It wasn't clear what the argument was about.
The shooting happened around 9:30 p.m. on Tuesday, deputies said.
A witness told officers that Benjamin Vickery began arguing with his father and a witness, prompting Guy Vickery to go upstairs to his bedroom and grab a gun. Benjamin Vickery tried to flee but his father shot him. The witness said they heard a loud sound and then saw the son face down on the floor.
Neighbor Brent Register told the Tampa Bay Times that the men had a tumultuous relationship. They were both machinists who were highly sought after by mining companies.
Register did not know what the men were arguing about, but court records show that they had been involved in a shooting before.
In February 2000, Guy Vickery shot his son in the shoulder after his son kicked and punched him during an argument.
Benjamin Vickery was treated at South Florida Baptist Hospital and released, and charged with one count of false imprisonment, one count of battery and domestic violence, and one count of burglary of a vehicle. The charges were eventually dropped.
Guy Vickery's shooting was in self-defense and he was not charged, deputies said then.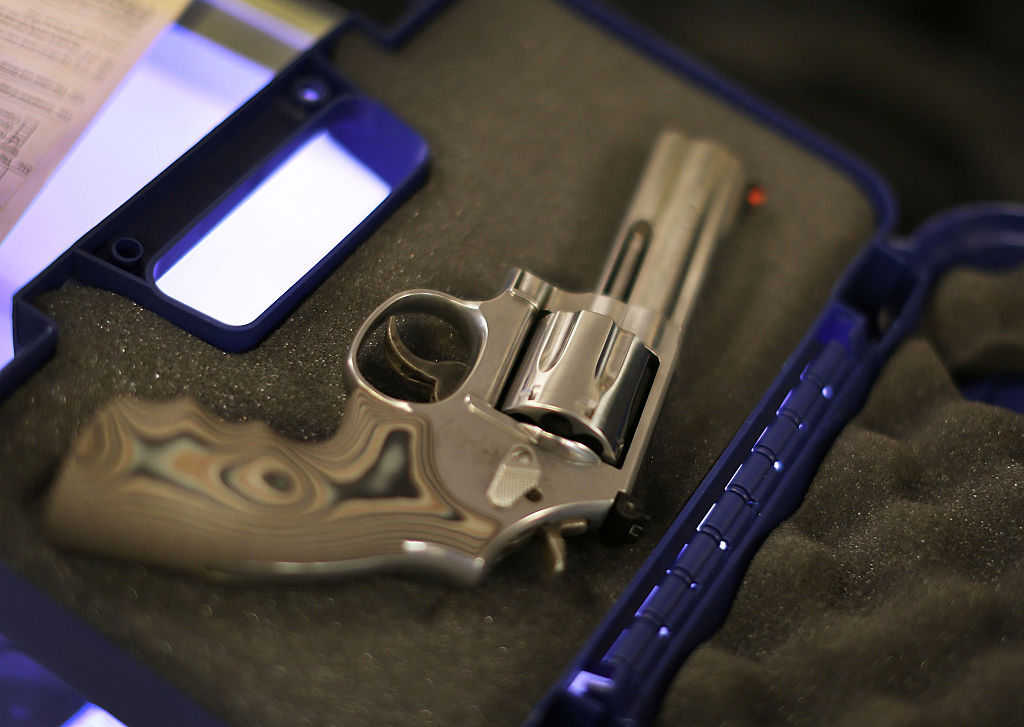 Crime Decreased in 2017
The FBI said that both violent crime and property crime decreased in 2017 compared to 2016. Overall violent crime decreased 0.2 percent from 2016 to last year, while property crime decreased 3 percent during that time, the agency said in September, releasing data from the previous year.
"There were more than 1.2 million violent crimes reported to UCR nationwide in 2017. There was a 0.7 percent decrease in murders and a 4 percent decrease in robberies from 2016 to 2017. Aggravated assaults increased 1 percent in 2017. The FBI began collecting data solely on an updated rape definition last year, and 135,755 rapes were reported to law enforcement in 2017," the FBI stated.
"The report also showed there were more than 7.7 million property crimes last year. Burglaries decreased 7.6 percent and larceny-thefts decreased 2.2 percent. Motor vehicle thefts increased 0.8 percent from 2016 to 2017."
The figures were compiled from more than 13,000 law enforcement agencies around the United States that submitted their crime data to the FBI. Violent crime increased from 2015, the FBI said last year.
"The estimated number of violent crimes in the nation increased for the second straight year, rising 4.1 percent in 2016 when compared with 2015 data, according to FBI figures released today," said the FBI in September 2017.
In 2016, there were an estimated 1,248,185 violent crimes. Murder and nonnegligent manslaughter offenses increased 8.6 percent when compared with estimates from 2015. Aggravated assault and rape (legacy definition) offenses increased 5.1 percent and 4.9 percent, respectively, and robbery increased 1.2 percent.