Manhattan's district attorney has sued Rep. Jim Jordan (R-Ohio), alleging the top Republican member has launched a campaign meant to intimidate.
A New York grand jury, encouraged by Manhattan District Attorney Alvin Bragg, recently brought charges against former President Donald Trump, drawing intense criticism from Jordan and other Republicans. Jordan has subpoenaed one of Bragg's top former lieutenants, and asked for documents and testimony from a current deputy, in addition to publicly lambasting Bragg's decision.
Jordan, a Republican, has launched "a transparent campaign to intimidate and attack District Attorney Bragg, making demands for confidential documents and testimony from the District Attorney himself as well as his current and former employees and officials," Bragg, a Democrat, claimed in the new suit, lodged in federal court in New York.
The filing says Congress does not have the power to supervise state criminal prosecutions and that Jordan's actions infringe on state sovereignty.
"Jordan claims he is seeking to conduct 'oversight.' But he has no power under the Constitution to oversee state and local criminal matters. By definition, then, he has no legitimate legislative purpose for issuing this subpoena," the lawsuit says. "The subpoena threatens the sovereign powers of the States, confidence in the secrecy of grand jury proceedings, and the integrity of an ongoing criminal prosecution. This Court should enjoin its enforcement."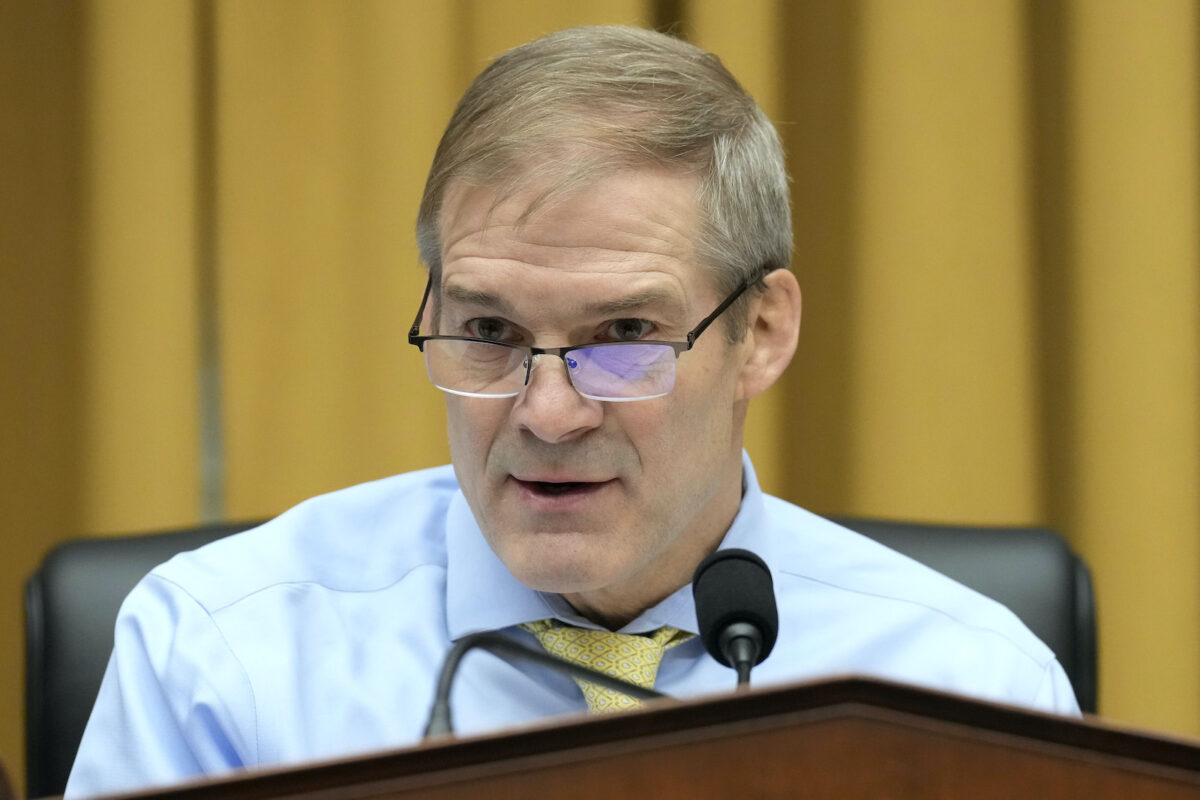 "First, they indict a president for no crime. Then, they sue to block congressional oversight when we ask questions about the federal funds they say they used to do it," Jordan said after the suit was lodged.
The congressman has said that the prosecution of Trump implicates federal interests.
"If state or local prosecutors are able to engage in politically motivated prosecutions of Presidents of the United States (former or current) for personal acts, this could have a profound impact on how Presidents choose to exercise their powers while in office. For example, a President could choose to avoid taking action he believes to be in the national interest because it would negatively impact New York City for fear that he would be subject to a retaliatory prosecution in New York City," he wrote in one recent letter to Bragg's office.
Members of Congress, due to the prosecution, must now consider taking legislative action to protect former and/or current presidents from "politically motivated prosecutions by state and local officials," he added.
The suit also comes just one day after the House Judiciary Committee, which Jordan chairs, announced it would be holding a hearing in Manhattan on violent crime.
The hearing "will examine how Manhattan District Attorney Alvin Bragg's pro-crime, anti-victim policies have led to an increase in violent crime and a dangerous community for New York City residents," the panel said.
From The Epoch Times