The U.S. Centers for Disease Control and Prevention (CDC) reported that more than 175 people were sickened with norovirus during a recent Celebrity Cruises Summit cruise to Bermuda.
The outbreak of the stomach virus affected some 152 passengers and about 25 crew members, said the CDC in a bulletin, between May 15 to May 25. Those who were sickened exhibited typical norovirus symptoms, including diarrhea, abdominal cramps, vomiting, and headaches.
"The gastrointestinal illness cases reported are totals for the entire voyage and do not represent the number of active (symptomatic) gastrointestinal cases at any given port of call or at disembarkation," the CDC said in its alert.
But it said that in response to the outbreak, the crew of the Summit "increased cleaning and disinfection procedures according to the ship's outbreak prevention and response plan," and they "notified current guests of the situation onboard and encouraged illness reporting and good hand hygiene."
The cruise operator also "collected and sent stool specimens from gastrointestinal illness cases to the CDC laboratory, according to the agency. Officials also "provided twice daily reports of gastrointestinal illness cases to [the CDC] during the outbreak investigation," it said.
A spokesperson for Celebrity Cruises told news outlets, in response to the norovirus outbreak, that "the health and safety of our guests, crew, and communities we visit are our top priority." The Epoch Times has contacted the company for comment Tuesday.
"To maintain the highest levels of health onboard our ships, we implement rigorous safety and cleaning procedures, many far exceeding public health guidelines," the spokesperson added. "Combined, these efforts allow us to maintain some of the lowest levels of community spread."
The norovirus outbreak marks the third such incident on a Celebrity Cruise ship this year, according to the CDC's data. The operator experienced outbreaks on its Celebrity Constellation and Equinox ships in March, with 96 people and 136 people, respectively, reporting illness.
During the COVID-19 pandemic, outbreaks of norovirus and other gastrointestinal diseases at sea plummeted as demand for cruises dropped. However, after COVID-19 lockdowns were ended, outbreaks of norovirus have increased, according to reports.
What Is Norovirus?
Sometimes dubbed the "cruise ship virus," norovirus is a highly contagious stomach bug that often spreads in health care facilities, long-term care facilities, restaurants, childcare centers, schools, and cruises, according to health officials. About 90 percent of "outbreaks of diarrheal disease on cruise ships" are caused by the virus, said the CDC.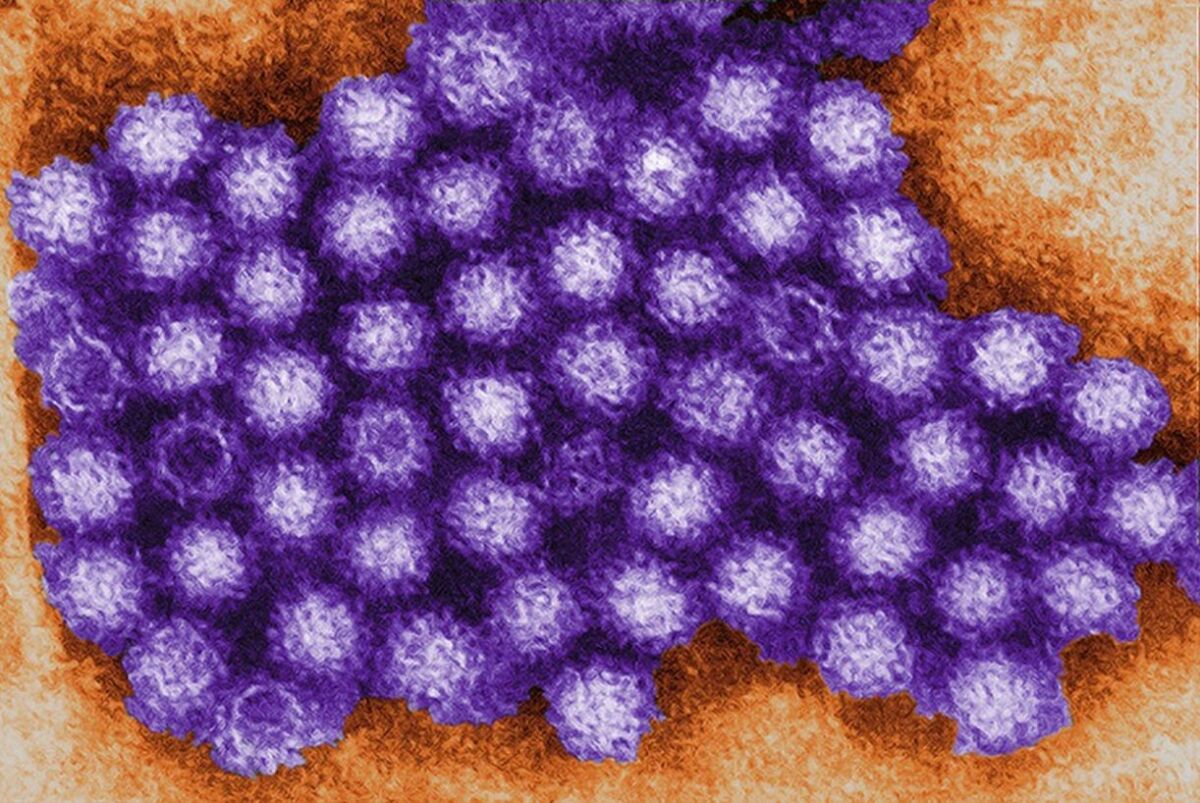 "These outbreaks often get media attention, which is why some people call norovirus the 'cruise ship virus,'" the CDC's website says. "However, norovirus outbreaks on cruise ships account for only a small percentage (1 percent) of all reported norovirus outbreaks. Norovirus can be especially challenging to control on cruise ships because of the close living quarters, shared dining areas, and rapid turnover of passengers."
The virus can infect people of all ages and gastroenteritis, or inflammation of the stomach and intestines, officials say. It can spread via contaminated water, food, surfaces, or direct contact with an infected individual, while infection usually starts between 24 and 48 hours of exposure, lasting up to three days.
In a normal year, according to the CDC, norovirus causes between 19 and 21 million cases of vomiting and diarrhea, 109,000 hospitalizations, and 900 deaths across the United States. The virus also is associated with about 495,000 emergency department visits, mostly in younger children, the CDC says. Most outbreaks occur between November and April, the CDC adds. If there is a new strain of the virus, it says, there can be upwards of 50 percent more norovirus illness.
"Norovirus can be especially challenging to control on cruise ships because of the close living quarters, shared dining areas, and rapid turnover of passengers. When the ship docks, norovirus can be brought on board in contaminated food or water or by passengers who were infected while ashore," the CDC says.  "Repeated outbreaks on consecutive cruises may also result from infected crew or environmental contamination. This is because norovirus can persist on surfaces for days or weeks and is resistant to many common disinfectants."
Earlier this year, a number of schools across the United States were closed for days at a time due to outbreaks among students and staff.
"It is similar to most 'stomach flu' viruses like rotavirus in terms of symptoms," Dr. Eric Cioe-Pena, director of Global Health for Northwell Health in New York, told The Epoch Times earlier this year. "The big thing with this virus is that it's very contagious (think whole cruise ships getting infected) and there is no vaccine like for rotavirus."
Some experts say that the best way to deal with the virus, which usually peaks in the winter and spring months, is to drink plenty of water or other clear fluids to prevent dehydration caused by diarrhea. Health officials also say to avoid spicy or fatty foods that could upset the stomach, and drink ginger or other mild herbs that have anti-inflammatory properties.
From The Epoch Times