Kent Stermon, a Florida businessman, political donor, and long-time friend of Florida's Republican Gov. Ron DeSantis, was found dead in his car late on Thursday, according to authorities.
The Jacksonville Sheriff's Office said in a statement that Stermon's body was located by a police officer amid an "active investigation" that involved the deceased, the Florida Times-Union reported.
Police did not release any details about the investigation that was launched before his death; however, they did note that detectives will continue it "until its completion."
Jacksonville Sheriff T.K. Waters told the publication that Stermon became a subject of the investigation a few weeks before his death.
"This investigation remains ongoing at this time and will continue until its completion," Waters said. "As with all active investigations, there is limited information available to release at this time. However, as soon as this investigation has been completed, all applicable information will be available for release to the public."
Just hours before the 50-year-old's untimely death, Stermon reportedly texted Florida Politics that he was going to distance himself from politics after recently suffering from a stroke.
"I am stepping about as far from politics as I can right now," he told the publication. "My prognosis is positive and I just got discharged from [the] hospital but I have a ton of work to do to get healthy."
A number of politicians and organizations paid tribute after Stermon's abrupt death, including DeSantis.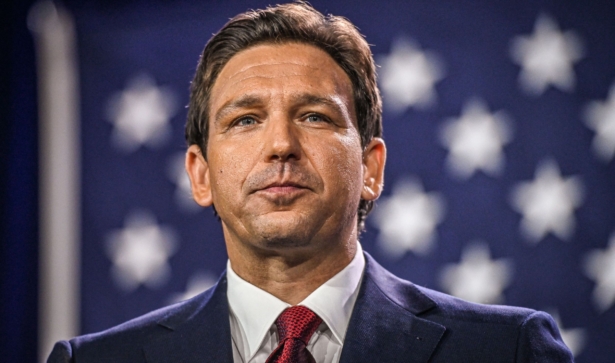 In 2019, DeSantis appointed Stermon to the Florida Board of Governors. In a statement on Friday, the board described him as "a champion of higher education and student success in Florida," as well as "a long-time supporter of the University of North Florida in many ways throughout the years."
Taryn Fenske, a spokeswoman for DeSantis's office, said the governor and First Lady Casey DeSantis "were shocked and saddened to hear of Kent's passing," offering prayers to Stermon's family.
Stermon was also the president of Total Military Management, a Jacksonville-area defense firm that contracts with the federal government to relocate armed services.
According to financial disclosures reviewed by the Washington Examiner, Stermon donated at least $140,000 in state political contributions, including $50,000 that went to a political committee favoring DeSantis.
Stermon is survived by his wife and daughter.