Florida Gov. Ron DeSantis has received 35 new endorsements from South Carolina lawmakers and local leaders for his 2024 Republican presidential bid, according to his campaign.
The endorsements were announced by campaign spokeswoman Carly Atchison in an Aug. 3 statement on social media, stating that Mr. DeSantis now boasts over 275 endorsements from state legislators throughout the country and a total of 50 in the Palmetto State.
Mr. DeSantis's list of new additions includes state Rep. Joe Bustos, a former mayor, several county council officials, two sheriffs, and school board members, according to a list of endorsements released by the governor's campaign.
"Governor DeSantis has a forward-looking vision to reverse the decline of this nation and get our economy back on track for working for families in South Carolina and across the country," Mr. Bustos said. "As a fellow veteran, Ron DeSantis uniquely understands the service and sacrifice of our military, veterans, and their families, and I am proud to endorse him to be the next Commander-in-Chief and President of the United States."
Tom Hyslip, the mayor pro tempore of Tega Cay, said he's proud to endorse Mr. DeSantis, saying the Florida governor "delivered the most conservative agenda in the nation in Florida."
"Cutting taxes, providing economic relief for working families, protecting personal freedoms, supporting law enforcement, and fighting for parents' rights," Mr. Hyslip said. "As President of the United States, he will get the job done and deliver those same results for the American people."
During a virtual news conference in South Carolina on Aug. 3, Mr. DeSantis said that he was excited about the progress his campaign has made in the state so far, adding that there will be a lot of campaigning in South Carolina in the coming months.
"I think it will be very narrow by the time we get to South Carolina," he said. "We will be one of the candidates that will be there and we're going to be competing very, very hard. If you look at how South Carolina lines up, you know, I'm a great candidate for the state."
Trump Dominates GOP Field
Mr. DeSantis's new wave of support comes in addition to the 11 state House members and four state senators from across South Carolina who had already endorsed the governor in June.
The endorsements were a show of force for Mr. DeSantis in a state that the GOP front-runner Donald Trump won handily in the 2016 primary and where the former president has maintained popularity.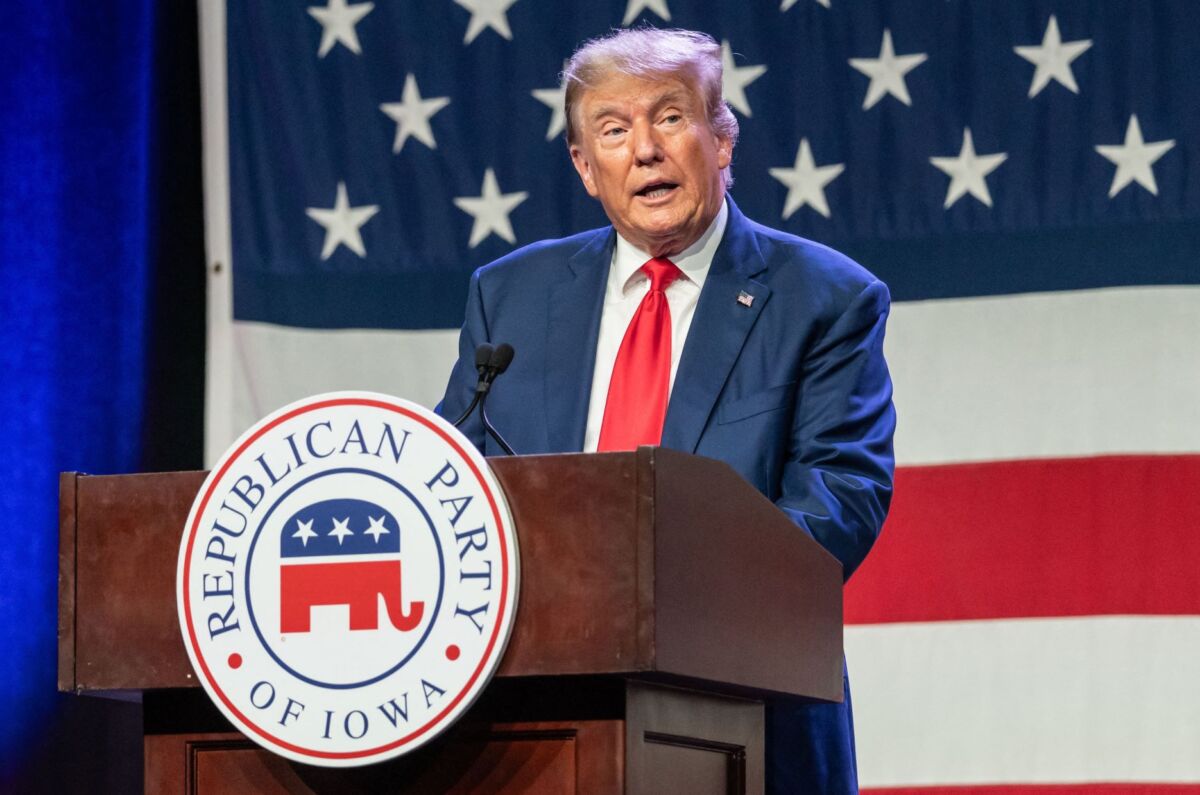 The June list of endorsements included state Sen. Josh Kimbrell, a Spartanburg Republican who has been bullish on the governor's candidacy since before he officially entered the race. When Mr. Kimbrell announced his endorsement in June, he called Mr. DeSantis "the only candidate in this race who can defeat" President Joe Biden.
"Governor DeSantis' leadership has made Florida a refuge for those seeking freedom in a nation where it is under attack," Mr. Kimbrell said in a press release. "No Republican in the country has beaten the radical left more than Governor DeSantis, and he is the only candidate in this race who can defeat Joe Biden, put energy back in the executive, and deliver on a bold conservative agenda that Republicans across South Carolina are looking for."
DeSantis is currently a distant second place behind Trump, according to most polls, amid a sizeable field of GOP's presidential candidates.
According to a new New York Times/Siena College poll, Mr. Trump is currently holding a 37-percent lead over Mr. DeSantis in the GOP presidential race.
Mr. Trump also continues to dominate the field in early endorsements. So far, the former commander-in-chief has picked up the most endorsements of any declared candidates by far, totaling at least 95 noteworthy endorsements, including from U.S. senators and governors, according to Ballotpedia's endorsement tracker.
He also gained the support of South Carolina Gov. Henry McMaster hours after commencing his third campaign for the White House at his Mar-a-Lago resort in Florida in November of last year.