The FBI and U.S. Centers for Disease Control and Prevention (CDC) have joined the probe into the deaths of three Americans at a resort in the Dominican Republic.
The FBI confirmed with Fox News that it was involved in the investigation into the deaths of Miranda Schaup-Werner, a 41-year-old Pennsylvania woman; Cynthia Day, a 49-year-old Maryland woman; and Day's fiance Nathaniel Holmes, 63.
Teams with the CDC and the World Health Organization were conducting tests on June 6 at the Grand Bahia Principe La Romana and the Luxury Bahia Principe Bouganville, hotels that are situated at the same resort in the Caribbean country.
Schaup-Werner died soon after imbibing from the minibar in her and her husband's room at the Bouganville hotel on May 25. Officials recently said that she died from a heart attack, a verdict her family has expressed suspicion about.
Day and Holmes were found dead in their room at the La Romana hotel on May 30. Officials said autopsies indicated they died of respiratory failure and pulmonary edema, or excess fluid in the lungs, but noted that toxicology results are pending.
Both Maryland residents had internal bleeding, including in their pancreases; Holmes had an enlarged heart while Day had fluid in her brain in addition to the fluid in her lungs, Dominican Attorney General Jean Alain Rodriguez Sanchez's office said in a statement obtained by CNN. Several pill bottles were found in the room, including the powerful opioid oxycodone, a prescription pill.
Results for the tests done by the CDC and other teams should be back by June 10, Carlos Suero, spokesman for the Ministry of Public Health, told CNN.
"We are awaiting the results, especially in regards to the tragic death of the couple from Maryland," a spokeswoman for the Dominican Republic Ministry of Tourism told Fox. "We want these tests and investigation to be carried out carefully and professionally."
Federal officials have said it's still safe to travel to the country despite the rash of deaths, which reportedly included a man dying at another resort in April.
Multiple other Americans have come forward after the three deaths were reported to say they or their family members had gotten sick or died in the country within the last year.
A Colorado couple said they became violently ill at the same resort where the Americans died, and a relative of a Pennsylvania woman said that her sister died there last year after suddenly collapsing.
A Maryland woman said that she and her husband were in the country last year when he died. His cause of death was also listed as pulmonary edema in addition to a heart attack.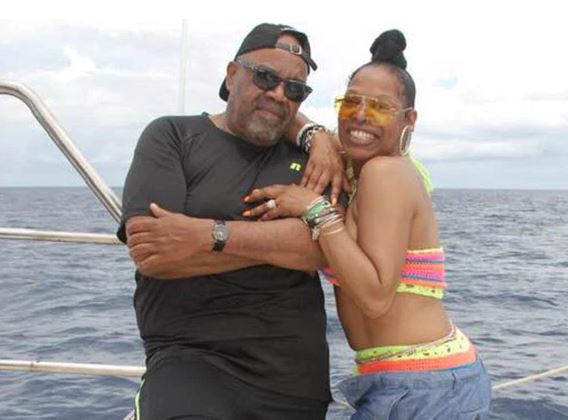 "He couldn't sit up, and he was making noises that … you couldn't make out. He was struggling quite a bit to get out of bed and to talk," Dawn McCoy told WTOP of her husband, David Harrison. "I tried to communicate with him and all he could do was mumble."
They were at the Hard Rock Hotel & Casino, where Wallace died in April. McCoy said that her husband was in good health apart from taking pills for high blood pressure, even being cleared by a doctor in the United States before traveling.
"I started seeing all these other people that were dying of the same exact causes, which made me start to second guess. I no longer feel like my husband died of natural causes," McCoy said.
The U.S. State Department currently has a level 2 travel advisory for the Dominican Republic, which sits on an island in the Caribbean bordering Haiti.
"Violent crime, including armed robbery, homicide, and sexual assault is a concern throughout the Dominican Republic. The development of a professional tourist police corps, institution of a 911 system in many parts of the country, and a concentration of resources in resort areas means these tend to be better policed than urban areas like Santo Domingo," the State Department stated.
"The wide availability of weapons, the use and trade of illicit drugs, and a weak criminal justice system contribute to the high level of criminality on the broader scale."