Texts between Chris Watts, and his wife in the weeks leading up to the murders have been revealed for the first time.
He admitted to killing his wife and two young children in Colorado on Aug. 13 and was recently sentenced to life in prison without the possibility of parole.
The texts and other information, including videos and phone calls, reveal how the relationship between Watts and his wife Shanann broke down in just a few months as he became involved with a mistress.
On May 29, Shanann Watts recorded a video that showed her wearing a shirt that said, "Oops … We did it again." She recorded her husband entering the house. He looks confused before grinning as he understands the shirt. The pair discusses having a third child, and Watts said, "I guess when you want it to, it happens. Wow."
Just two weeks later, Watts created some new contacts in his work phone, including his wife and Nikki Kessinger, his mistress. He placed a work and mobile number for her. Between that time and the murders, Watts continued investing time into his new relationship while his wife sought to repair theirs.
In addition to their marital troubles, the couple was having conflicts with Watts's parents, with Shanann upset after his mother gave their daughter Celeste, 3, ice cream with nuts despite Shanann's warnings about her daughter's food allergies.
Watts promised to "set this right." The next day, Shanann texted her husband asking if he was okay, saying: "It's like you don't want to talk." Watts blamed work, but Shanann said, "I wish my husband wanted to talk to me." They later had more conflicts with Watts's parents, who did not attend their wedding and who said they didn't like Shanann.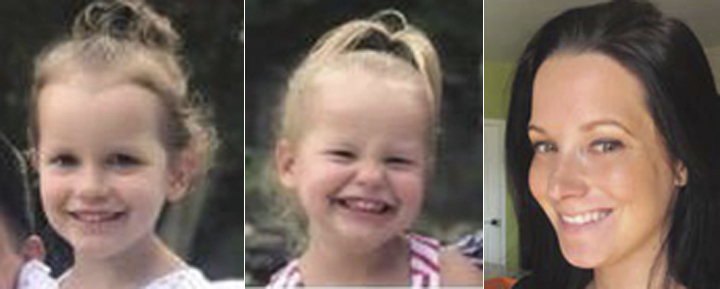 Shanann's frustration built as she felt her husband was nonresponsive while he communicated frequently with his mistress.
On July 24, Shanann Watts wrote to her husband to say that she needed him to meet her halfway.
"l try to give you space, but while you are working and living the bachelor life I'm carrying our 3rd and fighting with our two kids daily and trying to work and make money. lt's not hard texting love you and miss you. If you don't mean it then I get it, but we need to talk. I kept looking at my phone all night and no response from you," she wrote.
"Like seriously! We didn't just start dating yesterday! We've been together 8 years and have 2.5 kids together," she continued.
On Aug. 5 at 10:34 p.m., Shanann told her husband that she missed him. "I missed everything about you. I couldn't wait to touch you, hold you, kiss you, make love to you, smell you, laugh with you. I couldn't wait to celebrate 8 years with you," she wrote. "lf you are done, don't love me, don't want to work this out, not happy anymore and only staying because of kids, I NEED you to tell me."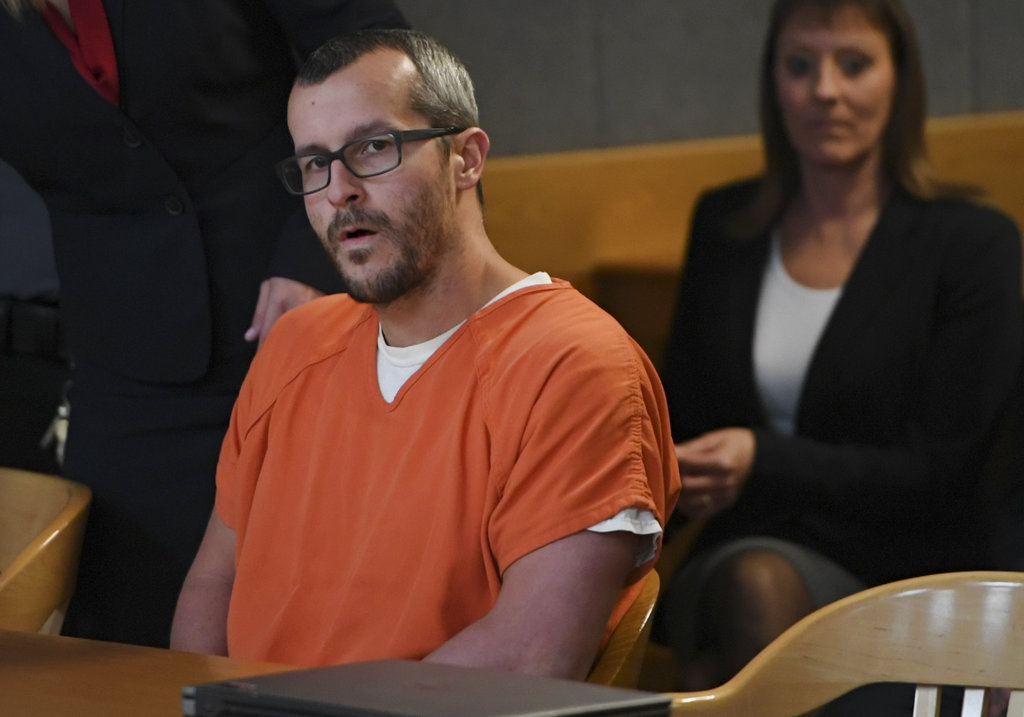 In several other texts that night, she wondered if he would stay with her if they hadn't had children and how he slept at night. "l just don't get it. You don't fall out of love in 5 weeks," she said. "How can you sleep? Our marriage is crumbling in front of us and you can sleep."
The next day, she recounted a recent conversation they had. "You just told me you don't want this baby," she wrote. "I am scared ok," Watts replied. "You wanted the truth and I told you how I felt."
In a text to her friend the next morning, Shanann wrote: "Chris told me last night he's scared to death about this third baby and he's happy with just Bella and Celeste and doesn't want another baby. He has changed. I don't know who he is."
She told a friend on Aug. 8 she thought her husband was having an affair.
In the days just before the Aug. 13 killings, Shanann expressed hope to friends that she and her husband had turned a corner and optimism for the future but Watts, authorities said, was planning on how to be alone at a work site on Monday to dispose of the bodies after he killed his family.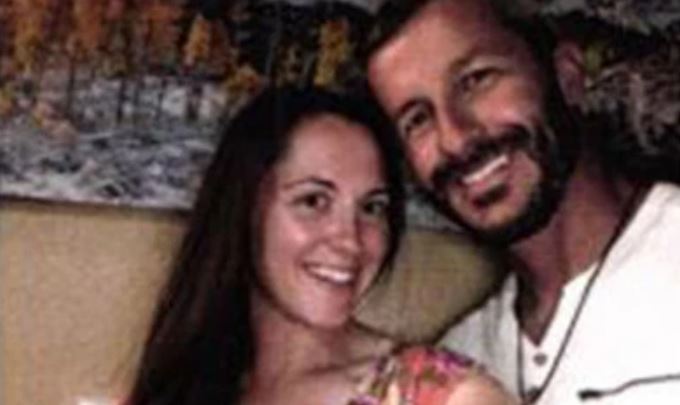 Police officers said that there were a number of other messages but that Watts deleted many of them before his device was seized. Many of the messages found on Shanann's phone weren't present on Watts's phone.
At the sentencing on Nov. 19, Weld County District Attorney Michael Rourke described the interaction as Shanann worked to save the marriage but Chris focused on his mistress and breaking away from his family.
"While Shanann texted the defendant over and over again in the days and weeks leading up to her death, attempting to save her marriage, the defendant secreted pictures of his girlfriend into his phone, and searched, and texted her at all hours of the night," Rourke said.
"While Shanann sent the defendant self-help and counseling books, he was searching the internet for secluded vacation spots to take his new love, and researching jewelry," Rourke said.
The thousands of pages the district attorney released also included the initial police reports from Aug. 13, when officers hadn't yet identified Watts as a suspect and were treating the disappearance of Shanann, Celeste, and Bella as a missing persons case.
Watts told police officers on the day his family vanished that he and his wife had spoken early in the morning about separating and selling the house.
"He advised they were both pretty emotional and crying," detectives wrote in a report.
Watts told the police that he and his wife "fell out of love for each other" and claimed it was possible she was seeing somebody else. However, asked whether he was seeing somebody else, he said no, which turned out to be a lie.