Veteran actor-comedian Jim Carrey revealed on Thursday that he is "probably" retiring from the show business following an acting career that spanned more than 30 years.
The 60-year-old actor, renowned for his comic roles, said during an Access Hollywood interview promoting his latest movie, Sonic the Hedgehog 2, that he has "done enough" and "really likes [his] quiet life."
The "Ace Ventura" and "Batman Forever" actor made the announcement after being asked by the show's host if he would like to be part of Dolly Parton's biopic as her music partner, "Porter Wagoner."
"That's a lovely thing, a lovely thing," Carrey responded, talking about a potential film about Parton. "I love Dolly Parton," he said.
"Well, I am retiring," he went on to say. "I really like my quiet life, and I really love putting paint on canvas, and I really love my spiritual life."
"I feel like—and this is something you might never hear another celebrity say as long as time exists—I have enough, I've done enough. I am enough."
However, Carrey further elaborated that he might continue down the road of acting "if the angels bring some sort of script that's written in gold ink—that says to me that it's going to be really important for people to see."
Carrey's announcement came just a day after action star Bruce Willis, known for his lengthy career in Hollywood that spans decades, announced that he was stepping away from acting after being diagnosed with aphasia.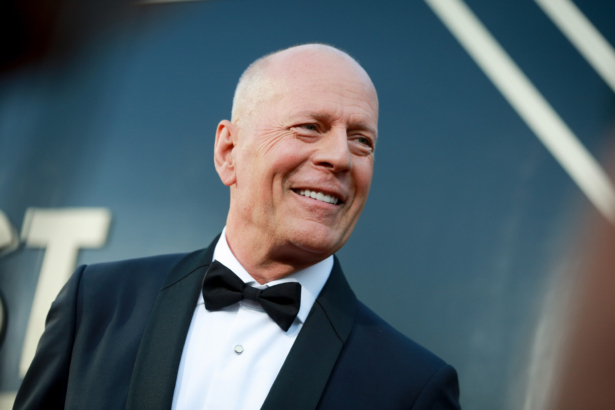 "As a family, we wanted to share that our beloved Bruce has been experiencing some health issues and has recently been diagnosed with aphasia, which is impacting his cognitive abilities. As a result of this and with much consideration Bruce is stepping away from the career that has meant so much to him," the family said in a statement on Wednesday.
The statement was signed by Willis' current wife Emma, ex-wife Demi Moore, and daughters Rumer, Scout, Tallulah, Mabel, and Evelyn.
According to the Mayo Clinic website, aphasia often occurs after a stroke or a head injury and can impact a person's ability to speak, understand language, or write.