February is barely a week old, but it has already featured a historic nor'easter, brutally cold arctic temperatures and a spate of deadly avalanches across the United States.
Now, Mother Nature is upping the ante with the potential for a crippling ice storm and rounds of heavy snow.
Winter storm watches are in effect for nearly 10 million people across more than half a dozen states from Arkansas to West Virginia.
Polar Vortex to Blame
"The front that is bringing all this cold air from the Arctic is also punching the eastern US with a few bouts of winter weather before it is all said and done," says CNN meteorologist Michael Guy.
A series of storms is forecast to march across the Midwest and into the Northeast through this weekend and could leave behind another 6 to 12 inches of snow across parts of the Mid-Atlantic.
With a combination of sub-zero temperatures in Northern cities such as Chicago and 80-degree warmth along the Gulf Coast, the elements are in place for a frontal boundary to develop across the eastern United States later this week.
Models are hinting at the potential for another round of snow in cities such as Chicago, Indianapolis, Pittsburgh and New York, while significant ice accumulations are possible in parts of the mid-Mississippi and Ohio Valleys.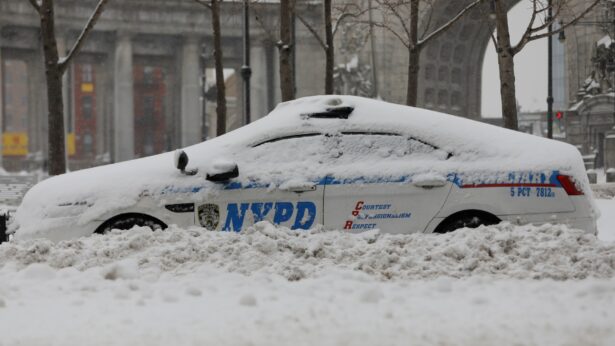 Crippling Ice Storm in the Making
As much as half to three-quarters of an inch of ice could accumulate Wednesday and Thursday in cities such as Springfield, Missouri; Evansville, Indiana; and Louisville, Kentucky, leading to travel difficulties across the region, broken tree limbs and widespread power outages.
"This winter storm will be the one that could potentially pose the most danger for people," says Guy. "The storm will develop by pulling moisture out of the Gulf and a low developing in the lower Mississippi Valley, with rain and storms along the Gulf Coast and freezing precipitation falling for parts of eastern Texas and Oklahoma."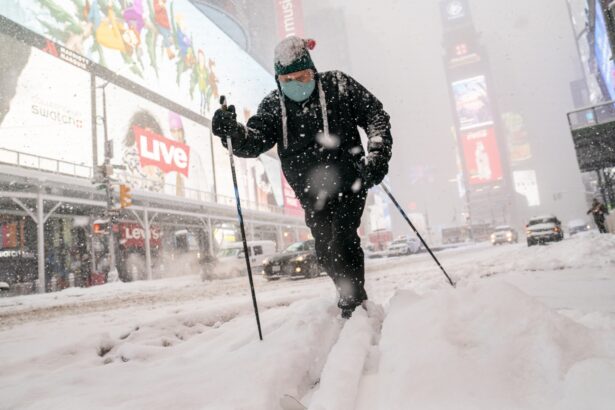 The ice storm is forecast to begin late Tuesday, with a brief pause before the second round moves through Wednesday and Thursday.
There is still some uncertainty with the forecast as to exactly whom will get the most ice accumulation, but the entire region, from Arkansas to West Virginia, faces the threat of ice.
Ice storms are notorious for bringing cities to a standstill. They can cause major pileups on roads, stranding motorists for hours, as well as airport delays.
States along the Gulf Coast will be on the warmer side of the storm system.
They will be too warm for ice and snow but will possibly be impacted by showers and thunderstorms developing by midweek and persisting through the weekend.
The-CNN-Wire
™ & © 2021 Cable News Network, Inc., a WarnerMedia Company. All rights reserved.