The investigation into the origin of the Russia-Trump probe will look into whether government officials tried rigging the election against President Donald Trump, Attorney General William Barr said.
"I've been trying to get answers to the questions and I've found that a lot of the answers have been inadequate and some of the explanations I've gotten don't hang together, in a sense I have more questions today than when I first started," Barr told the openly conservative Fox News in an interview that was going to air on May 17.
Barr said that "some of the explanations of what occurred" haven't added up.
"People have to find out what the government was doing during that period. If we're worried about foreign influence, for the very same reason we should be worried about whether government officials abuse their power and put their thumb on the scale," Barr continued. "I'm not saying that happened but it's something we have to look at."
Barr in April told Congress that Trump's 2016 presidential campaign was spied on.
"I think spying on a political campaign is a big deal, it's a big deal," Barr said.
"The generation I grew up in, which is the Vietnam War period, people were all concerned about spying on anti-war people and so forth by the government and there were a lot of rules put in place to make sure that there's an adequate basis before our law enforcement agencies get involved in political surveillance. I'm not suggesting that those rules were violated, but I think it's important to look at that. And I'm not talking about the FBI necessarily, but intelligence agencies more broadly."
"The question is whether it was predicated, adequately predicated," Barr added. "And I'm not suggesting it wasn't adequately predicated, but I need to explore that. I think it's my obligation."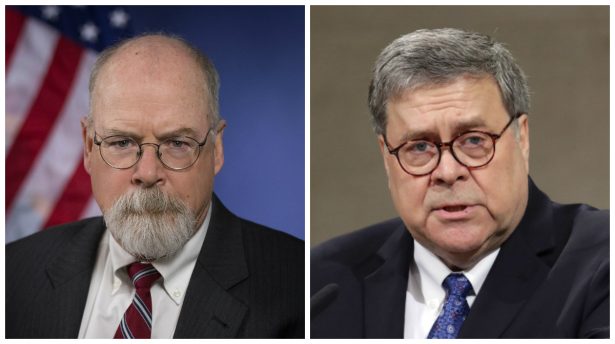 Trump said that he agreed with the assessment, saying a day later: "I'll go a step further. In my opinion, there was illegal spying, unprecedented spying. And something that should never be allowed to happen in our country again."
On May 14 it was revealed that Barr has directed U.S. Attorney John H. Durham in Connecticut to investigate whether the spying was adequately predicated.
The Russia-Trump probe heavily relied on the infamous dossier compiled by ex-British spy Christopher Steele, who worked with political research firm Fusion GPS and was paid by the campaign of Hillary Clinton, Trump's opponent, and the Democratic National Committee.
At least two people have been outed as spies: Stefan Halper and Azra Turk. Officials have indicated in the past that there may be more.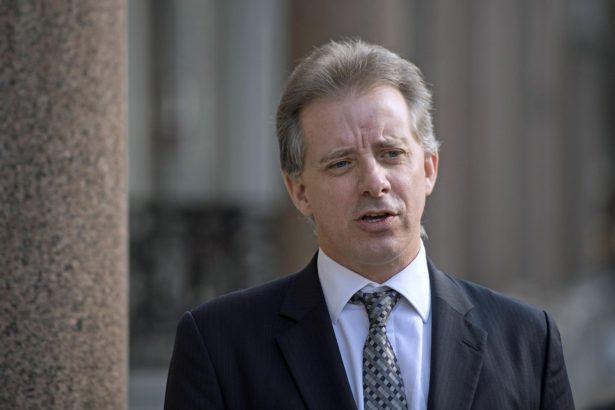 A partial transcript of the testimony Jonathan Moffa, FBI deuty assistant director, gave in August 2018 was released by the openly conservative National Review website on May 3. Moffa said that Steele was a confidential human source (CHS), or a spy.
"How many CHSs did you have working on this investigation at the time?" he was asked.
After conferring with his counsel, he responded: "I legitimately do not know the total number of CHSs. That's an operational side decision, but I also don't want to imply to you that I don't — I'm not aware of any CHSs, right. So that's what we were just talking about. But I legitimately can't tell you the overall number that are engaged. I just don't know it."