Sen. Elizabeth Warren (D-Mass.) is calling for the Department of Defense and Congress to investigate allegations billionaire technology entrepreneur Elon Musk thwarted Ukrainian military efforts by preventing them from using his Starlink satellite internet service to carry out an attack on the Russian-controlled Crimean Peninsula in September of 2022.
"No one is supposed to make foreign policy for the United States other than the United States government," Ms. Warren said in an interview with CNN on Tuesday night. "It is not up to one billionaire to go off in secret and change our foreign policy."
The Democrat senator's comments come a week after biographer Walter Isaacson published an excerpt from his new biography about Mr. Musk—titled "Elon Musk"—in which he described Mr. Musk blocking Starlink services around Crimea.
Mr. Isaacson wrote this decision had specifically prevented Ukrainian forces from driving a set of six submersible drones into the port of Crimea to detonate bombs that could have destroyed part of Russia's Black Sea Fleet.
"I think we need an investigation, both from the Department of Defense and from Congress to look into the arrangement with Elon Musk and his company that would give him the ability to, in effect, turn off or restrict in any way access for Ukraine or anyone else in contravention of specific policies of the United States of America," Ms. Warren said.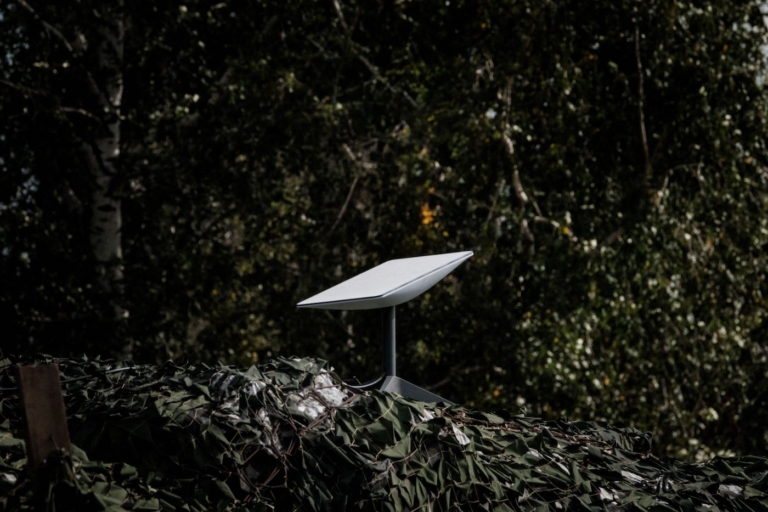 Biographer Changes Crimea Attack Portrayal
Even before Ms. Warren began calling for an investigation into Starlink and Mr. Musk, the entrepreneur had issued multiple public statements disputing the way his biographer characterized the 2022 Crimea attack incident.
Starlink's services were initially focused on helping Ukraine maintain communications, as Russian forces were heavily targeting the country's existing communications infrastructure.
Rather than providing Ukraine with Starlink internet and then clawing back the service capabilities only when he thought they might attack Crimea, Mr. Musk insisted that he never enabled coverage around Crimea in the first place and that the dilemma of whether to facilitate the attack on the Black Sea Fleet came about later on in an emergency request.
"The onus is meaningfully different if I refused to act upon a request from Ukraine vs. made a deliberate change to Starlink to thwart Ukraine," Mr. Musk said in a Sept. 8 post on his X social media platform, formerly Twitter.
"At no point did I or anyone at SpaceX promise coverage over Crimea. Moreover, our terms of service clearly prohibit Starlink for offensive military action, as we are a civilian system, so they were again asking for something that was expressly prohibited."
After initially publishing the excerpt, Mr. Isaacson made a correction, indicating he misunderstood the incident when he originally discussed it with Mr. Musk. Where Mr. Isaacson had initially written that the Starlink mogul had "secretly told his engineers to turn off coverage" around Crimea, he retracted that claim entirely in an updated version of the biography excerpt and instead backed Mr. Musk's description of the incident.
"What the Ukrainians did not know was that Musk decided not to enable Starlink coverage of the Crimean coast," Mr. Isaacson wrote in his updated biography excerpt.
"When the Ukrainian military learned that Starlink would not allow a successful attack, Musk got frantic calls and texts asking him to turn the coverage on … Musk replied that the design of the drones was impressive, but he refused to turn on the coverage for Crimea, arguing that Ukraine 'is now going too far and inviting strategic defeat.'"
In both his original version and the update, Mr. Isaacson noted Mr. Musk's concerns that a Ukrainian attack on the Russian Black Sea Fleet would prompt a major—potentially nuclear—reaction from the Russian side.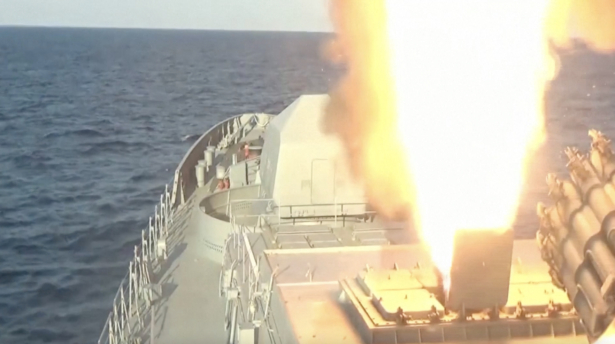 The biographer also noted that Mr. Musk had notified White House National Security Advisor Jake Sullivan and Chairman of the Joint Chiefs of Staff Gen. Mark A. Milley of Ukraine's request to use Starlink for this attack on the Black Sea Fleet and reiterated his opposition to Starlink being used for offensive military purposes.
NTD News reached out to Ms. Warren's office with a list of questions about Mr. Musk's characterization of the September 2022 incident and about Starlink's policies on its services being used for offensive military actions. The senator's office did not respond by the time this article was published.
Other Musk Ventures Under Scrutiny
This is not the first time Ms. Warren has gone after Mr. Musk for his business practices.
In December, just weeks after Mr. Musk bought Twitter, Ms. Warren wrote to Tesla's board of directors, suggesting that Mr. Musk's acquisition of the social media platform was detracting from his responsibilities as the CEO of the electric vehicle company.
She specifically asked the Tesla board how it handled possible conflicts of interest, allegations Mr. Musk misappropriated Tesla's corporate assets, and "other actions by Mr. Musk that appear not to be in the best interests of Tesla and its shareholders."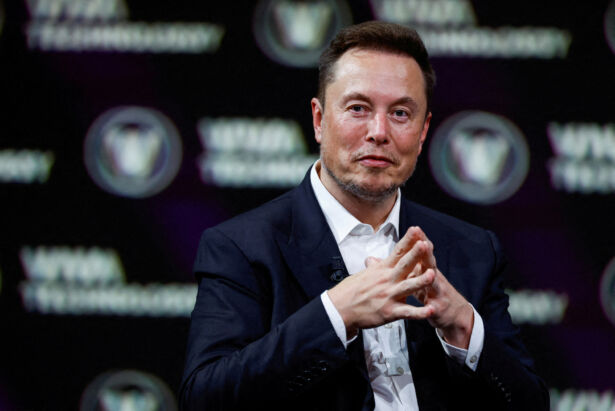 In her letter to the Tesla board, Ms. Warren also raised concerns about layoffs at Twitter and changes to the platform's content moderation practices.
"However harmful these actions may be to Twitter's users and to the nation's discourse, they are not the concern of the Tesla board," Ms. Warren's December 2022 letter reads. "Your legal responsibility is—as Tesla's own public commitments state—'to serve as a prudent fiduciary for shareholders and to oversee the management of [Tesla's] business.' That responsibility includes ensuring that Mr. Musk is an effective CEO and that he fulfills his legal obligation to act in the best interests of Tesla and all of its shareholders, not just himself. The fact that Mr. Musk was, until recently, the world's richest man does not absolve him of those legal responsibilities or provide assurances that he will meet them."
DOJ Lawsuit
Last month, the Department of Justice began a lawsuit against another one of Mr. Musk's companies, SpaceX, which is the parent company for the Starlink satellite internet service. The DOJ lawsuit alleges SpaceX discriminated against non-U.S. citizens seeking to work for the company, imposing "what amounted to a ban on their hire regardless of their qualification, in violation of federal law."
Responding to the federal lawsuit, Mr. Musk said, "SpaceX was told repeatedly that hiring anyone who was not a permanent resident of the United States would violate international arms trafficking law, which would be a criminal offense."