President Donald Trump's administration filed a motion saying it plans to appeal a ruling by a federal judge that blocked Trump's revised asylum rule.
The Department of Justice (DOJ) filed the notice to the 9th Circuit Court of Appeals on Nov. 27, reported Bloomberg.
The department also requested that District Judge Jon Tigar, who made the ruling, issue a stay of his Nov. 19 order.
Earlier on Tuesday, Tigar ordered both sides to appear in his San Francisco courtroom on Dec. 19 as he considers a more indefinite order blocking Trump's policy. It's not clear yet when the appeal will be ruled on.
Tigar on Nov. 19 wrote (pdf) that Trump does not have the authority to "rewrite the immigration laws to impose a condition that Congress has expressly forbidden."
He cited the Immigration and Naturalization Act, which states that any alien who arrives in the United States can apply for asylum, even if they do not present themselves at a designated port of arrival.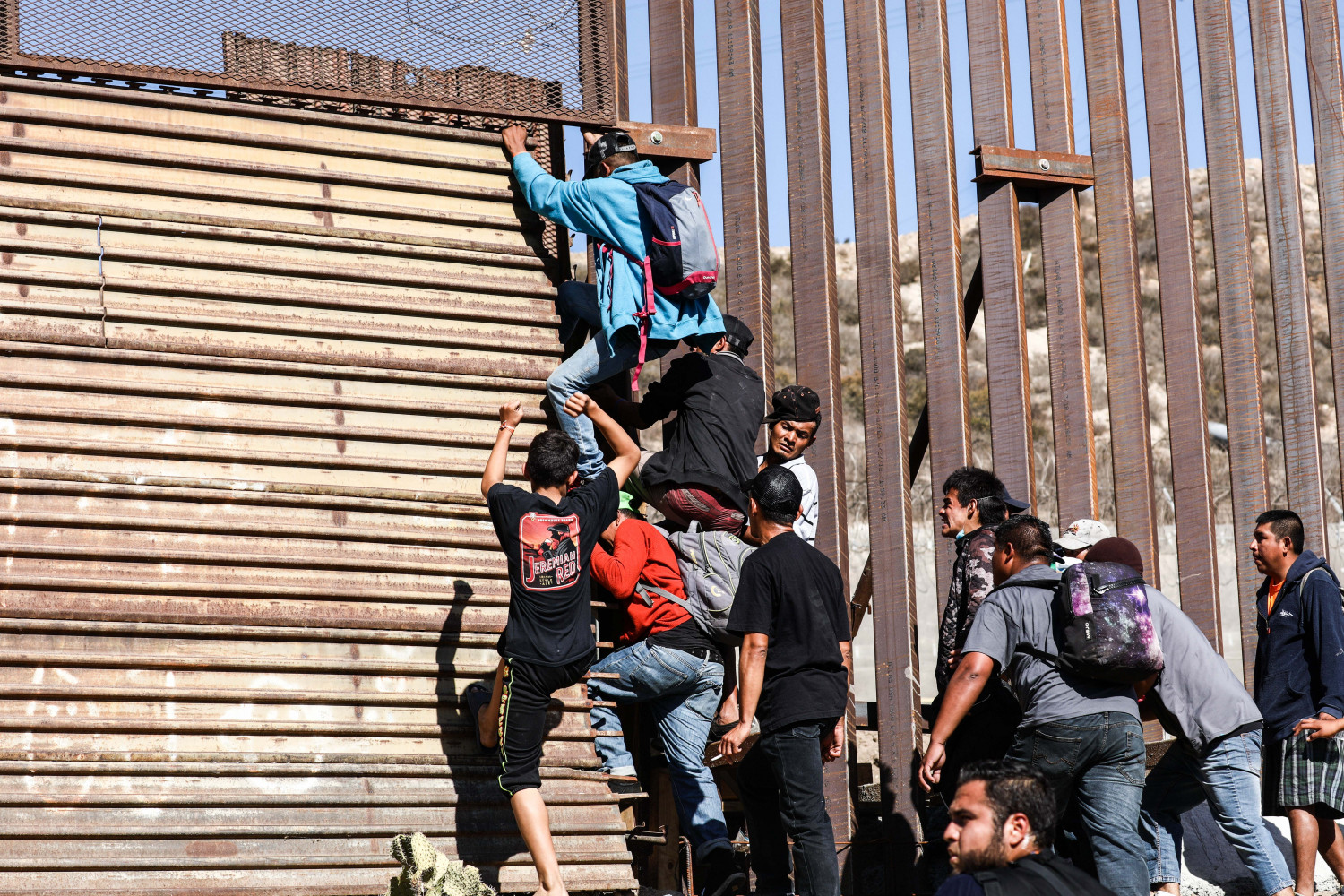 Backlog, False Claims
The rule change that blocked illegal aliens from claiming asylum outside official Port of Entries came due to a tremendous backlog of asylum cases in federal courts as claims have skyrocketed in recent years.
While 89 percent of aliens from South America pass the initial credible fear interview at the border, only 9 percent of them are ultimately granted asylum, according to the DOJ.
The migrants typically pay a smuggler up to $7,000 for passage to the U.S. border and are coached on how to pass the credible fear screening, reported The Epoch Times.
Later on Nov. 19, Trump said he was going to lodge a complaint about the 9th Circuit Court, which frequently has its rulings overturned by the Supreme Court due to its judges, who have been criticized for practicing judicial activism, making rulings that aren't legally sound. Trump has referred to some of the judges on the court as "Obama judges."
Tigar was nominated by former President Barack Obama in 2012.
'Absurd'
The lawsuit against the policy reform was brought by the American Civil Liberties Union and the Southern Poverty Law Center.
"It is absurd that a set of advocacy groups can be found to have standing to sue to stop the entire federal government from acting so that illegal aliens can receive a government benefit to which they are not entitled," the DOJ and Homeland Security Department said in a joint statement following Tigar's injunction.
"We look forward to continuing to defend the executive branch's legitimate and well-reasoned exercise of its authority to address the crisis at our southern border."
The agencies said that presidents have a legal right to amend immigration levels under the Immigration and Nationality Act.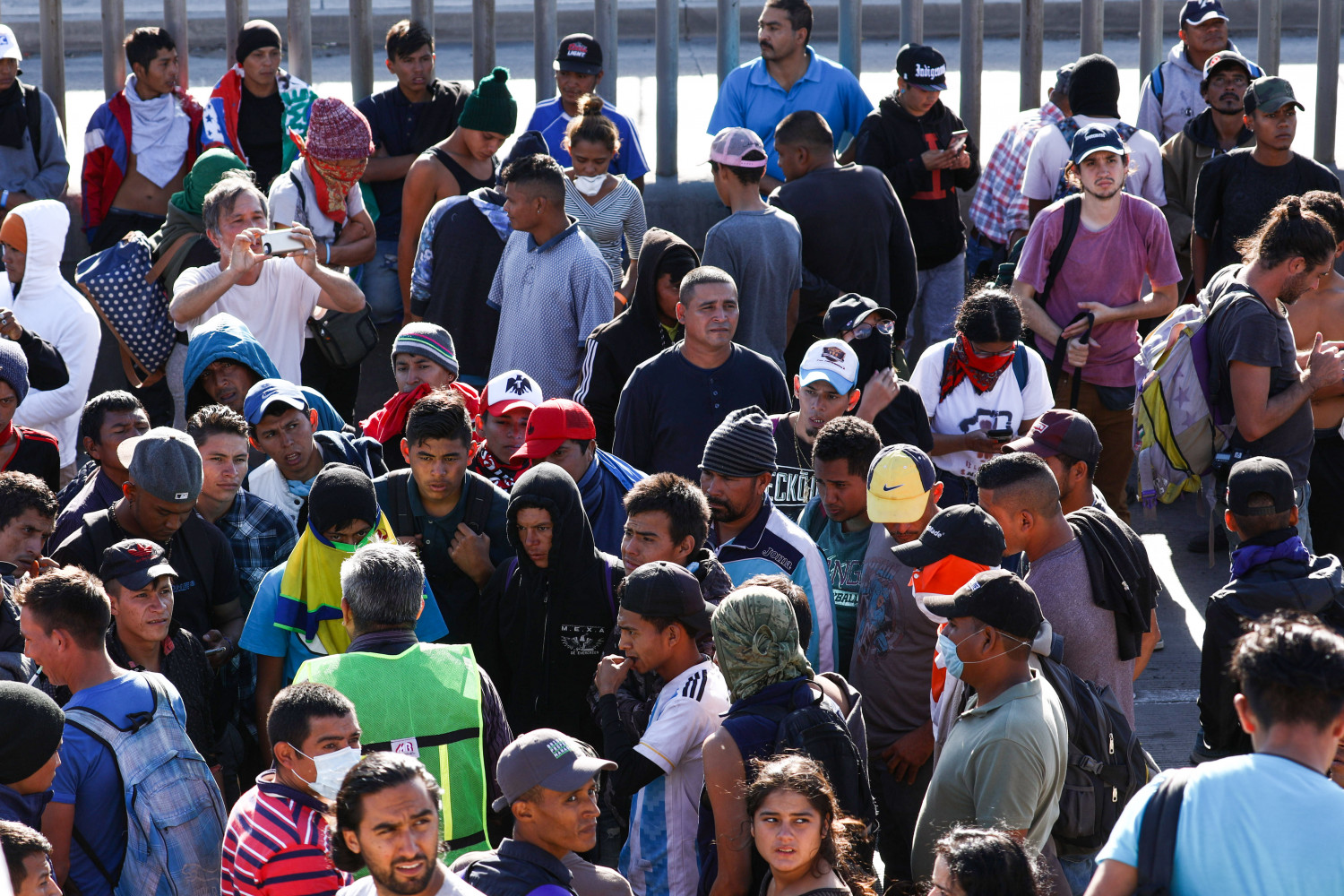 Trump Comments on Asylum
Also on Tuesday, Trump commented on the situation at the border. Some 8,000 migrants have flooded into Tijuana in recent days after multiple migrant caravans traveled from El Salvador and Honduras.
"The percentage of women and children is very small, relative to young men coming in. And you have a lot of gang members coming in," he said, when asked if women and children should all be able to apply for asylum. "And we have over 500 people—and you know that—and they have lists that are criminals. And we don't want the criminals and we don't want people in that don't come in legally."
"Now I'd like to see Mexico take those people and move them back to Honduras, move them back to Guatemala, move them back to El Salvador where most of them come from," he added. Mexico has been deporting hundreds of migrants, but thousands still remain in Tijuana.
Trump was also asked whether his administration is close to reaching a reported deal with Mexico that would keep asylum seekers there until their claims were processed in the United States.
"We are having great talks with them," he said. "Mike [Pence] and Ivanka [Trump] and some other people are going down to the inauguration [of the new president], and they look forward to it. We're doing very well with the incoming administration. And I like him a lot, I must say. We get along."
He said he'd shut down the border if people continued trying to rush it and overwhelm Border Patrol agents.
"When it comes to the border, it's not a question of incoming or past administrations. We're closing the border if we have any problem," he said. "If people think they're going to rush our border, we just lock up that border so tight nobody gets through."