A suspect has been arrested and charged in connection with the murder of a New Jersey councilwoman who was found dead with multiple gunshot wounds in her car in February, a prosecutor confirmed on Tuesday.
Rashid Ali Bynum, a 28-year-old man from Portsmouth, Virginia, was arrested by state and federal agents outside a residence in Chesapeake City, Virginia, at about 10:45 a.m. on May 30, Middlesex County Prosecutor Yolanda Ciccone said at a news conference.
Bynum has been charged with first-degree murder, second-degree unlawful possession of a handgun, and possession of a handgun for an unlawful purpose in the Feb. 1 murder of Eunice Dwumfour, a 30-year-old Republican councilwoman in Sayreville.
The suspect awaits extradition to New Jersey where he will be held at the Middlesex County Adult Correctional Facility pending a pre-trial detention hearing.
"This was a very complex extensive case with painstaking police work," Ciccone told the briefing. "The murder has shaken the community, and no arrest will bring back the late councilwoman. However, I do trust that justice will be found through the criminal justice process."
Bynum was linked to Dwumfour's death after detectives traced his travels from his cellphone and vehicle location data, the prosecutor said. He also matched a suspect description given by a witness in Sayreville, where Dwumfour had served on the council for about a year.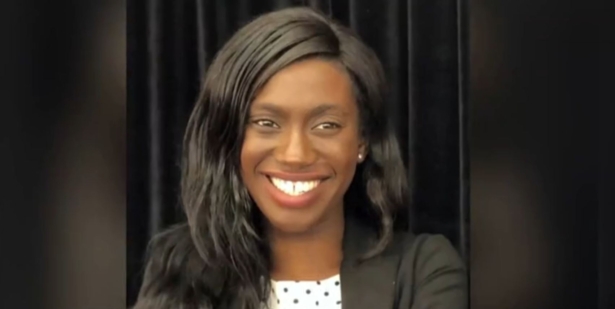 On the day of the murder, Bynum searched the internet for details related to Dwumfour's church. The suspect was also listed in her phone contacts under that group's acronym.
"A search of the victim's phone revealed Bynum as a contact in Eunice Dwumfour's phone with the acronym FCF," Ciccone said. "FCF is believed to be an acronym for the Fire Congress Fellowship, a church the victim was previously affiliated with, which is also associated with the Champion Royal Assembly, the victim's church at the time of her death."
Dwumfour was a pastor in a Nigeria-based prosperity gospel church called the Champions Royal Assembly. She got married in Nigeria last year to a fellow pastor from the capital city of Abuja. She was also an officer of a related entity—the Fire Congress Fellowship—which has a branch in Virginia.
Tuesday's announcement came nearly four months after she was gunned down in her white SUV outside her rented townhome. Her 11-year-old daughter heard the shots from inside.
Motive Unclear
Dwumfour, who grew up in Newark, had lived in Virginia at one point, and family lawyer John Wisniewski said Bynum had lived in Sayreville. But beyond that, he did not know the nature of their relationship, and Ciccone declined to discuss a possible motive.
New Jersey Gov. Phil Murphy said in an interview a day after the Feb. 1 incident that the murder did not appear to be politically motivated, but he noted at the time that there was "very little that is known right now."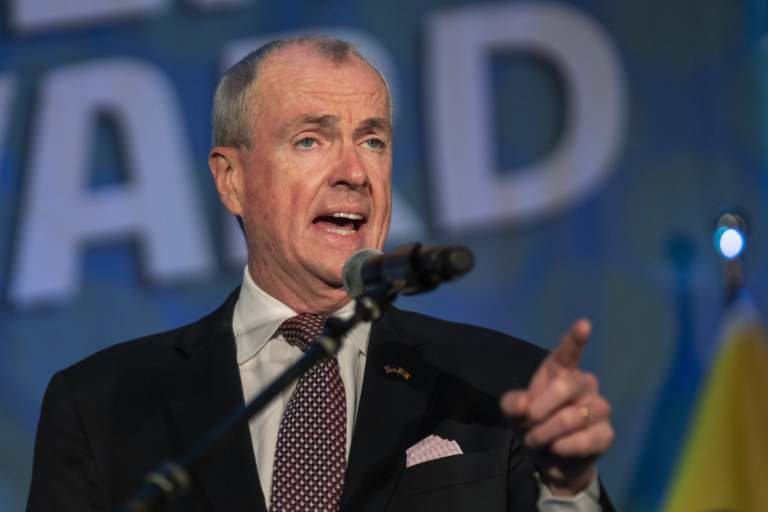 "I spoke to the GOP chair in both Sayreville and Middlesex County, as well as the commissioner director in Middlesex County," Murphy told New York-based radio outlet WNYC on Feb. 2. "It does not appear to be related to her position as an elected councilwoman in Sayreville."
Sayreville Mayor Victoria Kilpatrick—a political ally who decided not to run for reelection after the slaying remained unsolved—said she also took a degree of comfort from reports that the killing did not appear to be politically motivated. However, she said she was troubled by the apparent link to a church to which Dwumfour was deeply devoted.
"The fact that it was connected to that component of her life is even more saddening to me because you look to God for light and protection. So to know that that was the connection hurts, but at the same time, evil can lurk anywhere," she said.
Dwumfour's father learned of the arrest just ahead of Tuesday's press briefing and declined to comment afterward. While the family welcomes the arrest, they have "even more questions today than there were before," Wisniewski said.
"We have an alleged murderer in custody in Virginia, but now they are trying to also understand the relationship, how this person came to target Eunice, what was the rationale," he said.
Dwumfour graduated from William Paterson University and worked as a certified business analyst and scrum professional, according to TAPinto.net. She was elected to her first three-year term in 2021 when she ousted a Democratic incumbent. Colleagues of the Republican councilwoman recalled her as a soft-spoken devout Christian who could maintain her composure in contentious situations.
Community Response
Shortly after Dwumfour's death, friends of the councilwoman posted tributes on social media, saying the shooting "shocked [and] scared" them.
"[Dwumfour] was killed 300 feet from my home this evening. She was shot while returning back home. She was a woman full of life," said Mahesh Chitnis, a member of Sayreville's Human Relations Commission (HRC), of which Dwumfour was also a member.
In a statement on Feb. 2, the New Jersey Republican Party remembered Dwumfour for her "steadfast dedication to the community, as well as her deep and abiding Christian faith."
"I would like to express our horror and deepest sorrow at the senseless violence that claimed the life of Sayreville Councilwoman Eunice Dwumfour," said Bob Hugin, chairman of the committee.
Detective Juan Rodriguez and Pastor Doctor Nelia Rodriguez, both HRC members, said in a joint statement that Dwumfour was "a woman of God" and they were heartbroken after hearing about the murder.
"She was an amazing friend, a woman who loved God," the statement reads. "I just saw her this morning at the store. I remember saying to her I [sic] see you at the HRC meeting tomorrow not knowing tonight was going to be the end of her life. I can't stop crying. She was 30 years young and full of life. You will be missed my dear, precious friend."
The Associated Press contributed to this report.