U.S. Treasury Secretary Janet Yellen is traveling to China this week for talks with senior Chinese officials, the Treasury Department said on Sunday. Yellen will be the second highest-ranking U.S. official to visit China in weeks as the United States attempts to improve ties with China's ruling communist party.
Yellen will travel to Beijing from July 6 to July 9 as part of the Biden administration's efforts to "deepen communication" with the Chinese Communist Party (CCP) on the global macroeconomy and financial developments, the Treasury Department said in a statement.
Yellen is expected to speak on the need for the world's two largest economies "to responsibly manage our relationship, communicate directly about areas of concern, and work together to address global challenges," the department added.
This came just weeks after State Secretary Antony Blinken visited Beijing and met with Chinese Foreign Minister Qin Gang and top Chinese diplomat Wang Yi. Blinken also met with Chinese leader Xi Jinping and agreed to stabilize the tense relations between the two powers.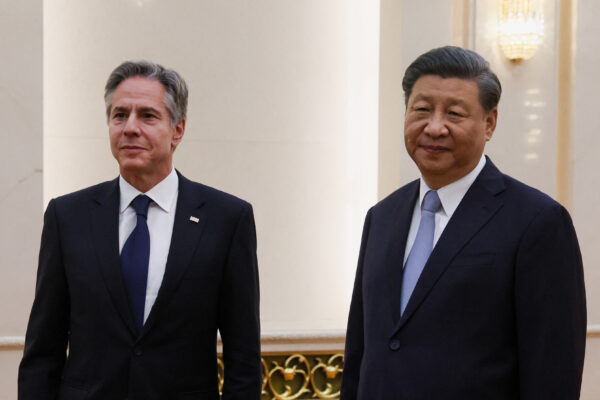 Xi pronounced himself satisfied with the progress made during the talks between Blinken and Chinese diplomats. However, Blinken told reporters that China refused to resume bilateral exchanges at the military level.
While the Treasury Department did not specify which Chinese officials Yellen will be meeting during her trip, it noted that her discussions will build on remarks she made at the John Hopkins School of Advanced International Studies in April.
US Won't Decouple Economy With China
In her speech, Yellen said the United States seeks a healthy relationship with China and called for "cooperation on the urgent global challenges of our day," such as climate change and debt distress.
"Both countries can benefit from healthy competition in the economic sphere. But healthy economic competition—where both sides benefit—is only sustainable if that competition is fair. We will continue to partner with our allies to respond to China's unfair economic practices," she remarked.
Yellen emphasized that the United States has no intention of decoupling its economy from China's, noting that such a move would be "disastrous" for both countries and "destabilizing for the rest of the world."
"We know that the health of the Chinese and U.S. economies is closely linked. A growing China that plays by the rules can be beneficial for the United States. For instance, it can mean rising demand for U.S. products and services and more dynamic U.S. industries," she added.
Meanwhile, in a speech delivered at a global economic forum in April, Yellen described the current state of U.S.-China relations as being at a "tense moment" and emphasized the need for a productive approach towards bolstering economic ties with China.
"My goal is to be clear and honest, to cut through the noise and speak to this essential relationship based on sober realities," she remarked.
Yellen emphasized the importance of addressing critical issues such as intellectual property protection, market access, and technology transfer, which have been points of contention in U.S.-China trade negotiations.
She noted that while progress has been made, there is still work to be done to ensure a mutually beneficial economic relationship that promotes global economic stability and prosperity.
Liam Cosgrove contributed to this report.
From The Epoch Times