SAN JOSE, Calif.—A poll from the University of California-Berkeley shows that half of California's registered voters are thinking about moving out of the state.
In a 50-year chart showing people's opinions about California being the best place to live, the ratings have decreased. In 1967, the state was rated at 73 percent. In 2019, it fell to 50 percent.
The top reasons are the high cost of housing, high taxes, and the political climate.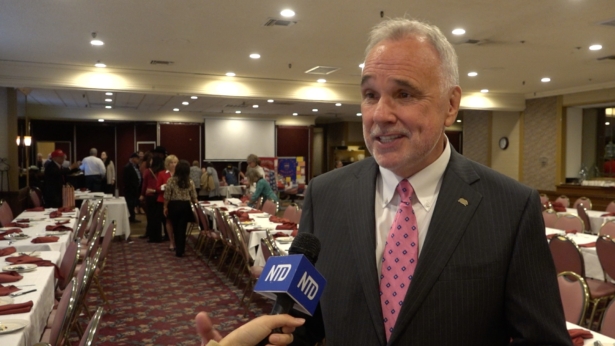 Across every demographic, housing was the top reason for leaving.
"I just moved to the city, and it's so incredibly expensive, especially for college students living on their own trying to survive," said Jennifer Domaoal, a student at San Francisco State University.
"I live in a van now, because I was so fed up with paying for rent," said Brady Anthony-Brumfield, a San Francisco resident.
According to the U.S. Census Bureau, the median household income for 2017 is around $67,169.
One report showed that the average rent for an apartment in San Francisco is approaching $4,000 as of September this year, and California renters pay 40 percent above the nationwide median (PDF).
The poll also found that Republicans were roughly three times as likely as Democrats to seriously consider leaving.
Republicans and conservatives cited high taxes and political culture as the main reasons they would leave.
"When government gets involved, everything begins to cost more. That's why housing is so expensive. So we have to limit government's power, and reduce government so that our economy can thrive," said Mike Morrell, a Republican Senator for District 23. "America's government was meant to be one of the people, by the people, and for the people—first nation to be governed by consent."
We reached out to Democratic representatives in the state, but they did not reply by the given deadline.
Morrell intends to ensure that the people are empowered.
He said one example is a bill he proposed this year, SB 673, that amends parts of the existing California law on the controversial sexual health education. The bill would require parents to opt-in their child to join the program, rather than joining by default.
"This education of sex, should be between their parents and their child," said Morrell. "And the parents should decide, not the school districts, especially not the state of California, what should be taught."
Morrell says that California still has hope and people should stay.
"I think we need to stay, take back this beautiful state. California just may be the battleground for the soul of America," he said.
"As long as the people are willing to get involved, to change things, there is always hope," said William Thomas, Santa Clara Resident.