The National Basketball Association (NBA) is facing yet more pressure in China after a Boston Celtics player filmed a short video calling for an end to Beijing's ongoing repression in Tibet.
Wearing a black T-shirt emblazoned with the image of Tibet's spiritual leader Dalai Lama, Turkish player Enes Kanter on Oct. 20 criticized Beijing in a two-minute video, saying the regime has created a stifling atmosphere in the region, causing at least 150 Tibetans have set themselves on fire in protest of the suppression.
Kanter said he could no longer "stay silent" upon learning about the abuses inflicted on locals "simply for exercising the freedom that you and I take for granted."
"Only the Tibetan people should decide the future of Tibet," Kanter said, adding that he will "stand with my Tibetan brothers and sisters" and "support their cause for freedom."
On Wednesday night, he wore shoes bearing the phrase "Free Tibet" during a game against the New York Knicks.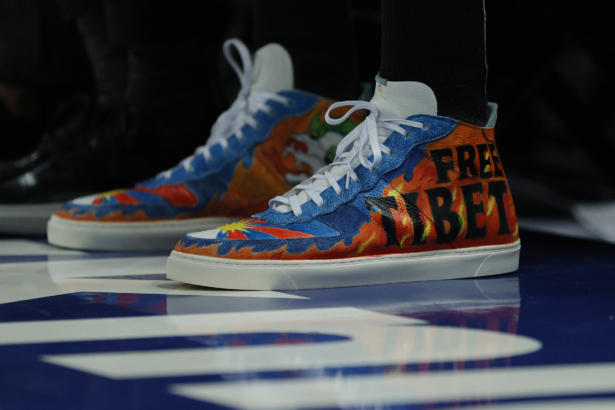 Kanter's outspokenness has apparently triggered Beijing's wrath even though Twitter is banned in China. As of Thursday morning, all live-streaming for Celtics games were pulled from Chinese video-streaming giant Tencent. Nor did Tencent display highlights from Celtics' Wednesday overtime loss on the company's sports platform.
The upcoming Celtics games will be available only in pictures and texts, a Tencent Sports schedule shows.
"We welcome unbiased friends upholding objectivity across the world to Tibet. In the meanwhile, we never accept the attacks and smears on Tibet's development," Wang Wenbin, a spokesperson for China's foreign ministry, said in a press briefing on Thursday. He said Kanter was "clout-chasing" and "trying to get attention."
Beijing has in the past offered trips to Tibet and Xinjiang in a bid to counter Western criticisms about human rights violations. But such tours are rare and tightly controlled, and foreign journalists have limited opportunities to interact with locals unsupervised.
On the Celtics' official Weibo page, a popular Chinese microblogging platform, nationalist Chinese users hurled angry abuses, with some calling for Kanter to get fired. A Celtics fan page on Weibo, with more than 610,000 followers, on Wednesday apologized for failing to pay attention to "a certain NBA player's social media," and announced they would stop updating any information concerning the team.
"We will resolutely resist any behavior that undermines national harmony and the dignity of the motherland," read the statement.
The removal of the Celtics games marked the second time that NBA has drawn heat in China in two years.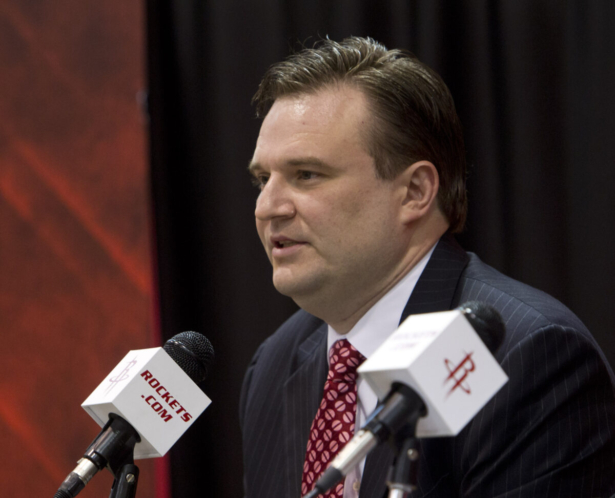 In October 2019, Daryl Morey, then the general manager of Houston Rockets, sparked backlash for posting an image tweet containing the phrase "Fight for freedom. Stand with Hong Kong." a popular protest slogan during the city's pro-democracy movement resisting Beijing's growing control. Morey later deleted the tweet.
The NBA scrambled to apologize for the "regrettable" post, which it said was "inappropriate" and had "seriously hurt the feelings of Chinese sports fans," but the statement did little to prevent a string of Chinese sponsors from cutting ties.
Tencent and Chinese state broadcaster CCTV suspended coverage of Houston Rockets games for more than a year. NBA Commissioner Adam Silver later said they support free expression and had resisted pressure from Beijing to fire Morey, who stepped down on his own accord last November and became Philadelphia 76ers' president.
Since Morey's move, the 76ers have also been targeted. Since late December last year, Tencent has only given text and picture updates for matches involving the team.
From The Epoch Times