WASHINGTON—Former U.S. Rep. Pat Schroeder has died. She was 82.
Schroeder's former press secretary, Andrea Camp, said Schroeder suffered a stroke recently and died Monday night at a hospital in Celebration, Florida, the city where she had been residing in recent years.
Schroeder was elected to Congress in Colorado in 1972 and became one of its most influential Democrats as she won easy reelection 11 times from her safe district in Denver. Despite her seniority, she was never appointed to head a committee.
Schroeder helped forge several Democratic majorities before deciding in 1997 it was time to leave.
In 1987, Schroeder tested the waters for the presidency, mounting a fundraising drive after fellow Coloradan Gary Hart pulled out of the race. She announced three months later that she would not run and said her "tears signify compassion, not weakness." Her heart was not in it, she said, and she thought fundraising was demeaning.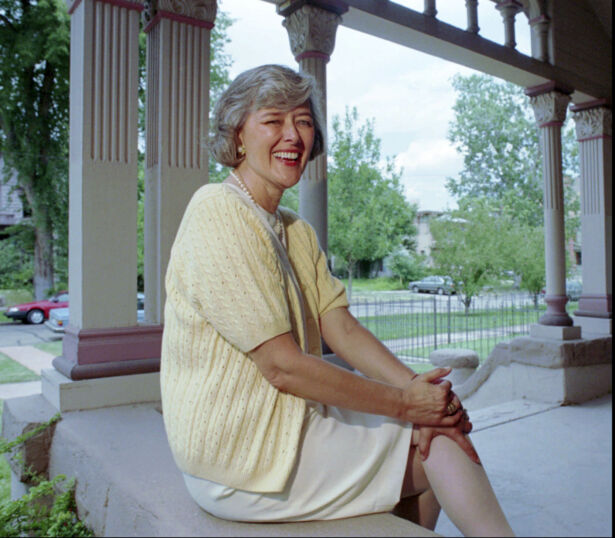 A pilot, Schroeder earned her way through Harvard Law School with her own flying service. Schroeder became a professor at Princeton University after leaving Congress but said politics was in her blood and she would continue working for candidates she supported.
For a while, she taught a graduate-level course titled "The Politics of Poverty." She also headed the Association of American Publishers.
Schroeder continued working in politics after moving to Florida, going door to door, speaking to groups and mentoring candidates. She was politically active for issues and candidates across the country and campaigned for Hillary Clinton in 2016. Among other activities she served on the board of the Marguerite Casey Foundation.
Schroeder was born in Portland, Oregon, on July 30, 1940. She graduated from the University of Minnesota before earning her law degree in 1964. From 1964 to 1966, she was a field attorney for the National Labor Relations Board.
She is survived by her husband, James W. Schroeder, whom she married in 1962. Also surviving are their two children, Scott and Jamie, and her brother, Mike Scott, as well as four grandchildren.