Actress Lori Loughlin and her husband Mossimo Giannulli face a new charge in the nationwide college bribery scandal.
The "Full House" actress, 54, and her fashion designer partner were among the 16 parents indicted on April 9 on a charge of money laundering conspiracy, federal prosecutors said.
The money laundering charge was added to the initial charge of conspiracy to commit fraud and honest services mail fraud.
The parents hit with the second charge now face up to 40 years in prison and fines of up to $750,000—or more, depending on the circumstances—if convicted.
Thirty-three parents were among the 50 people indicted in the scheme.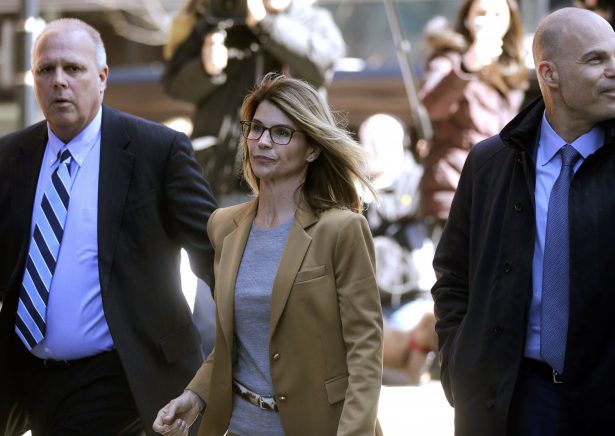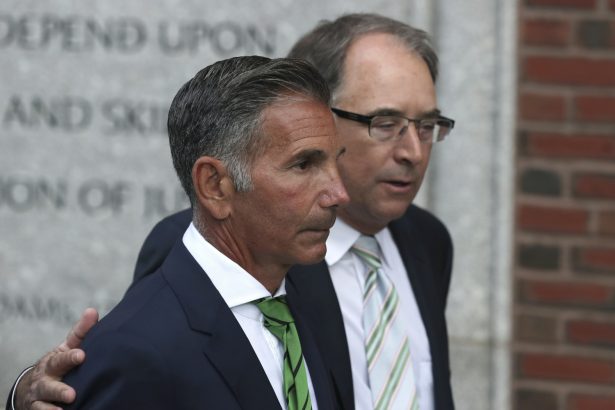 "Desperate Housewives" actress Felicity Huffman and 12 other parents said on Monday that they'd agreed to plead guilty to the initial charge as part of a plea agreement. One coach also agreed to plead guilty.
"My daughter knew absolutely nothing about my actions, and in my misguided and profoundly wrong way, I have betrayed her. This transgression toward her and the public I will carry for the rest of my life," Huffman said of her plea.
Supporting reports that prosecutors would use the possibility of a money laundering charge to extract a plea, the parents who pleaded guilty were not hit with the new charge, unlike many of those who didn't plead guilty.
Huffman, prosecutors said, paid William "Rick" Singer $15,000 as an alleged donation to his nonprofit, known as The Key Worldwide. In return, Singer had an associate change the answers on her daughter's SAT exam.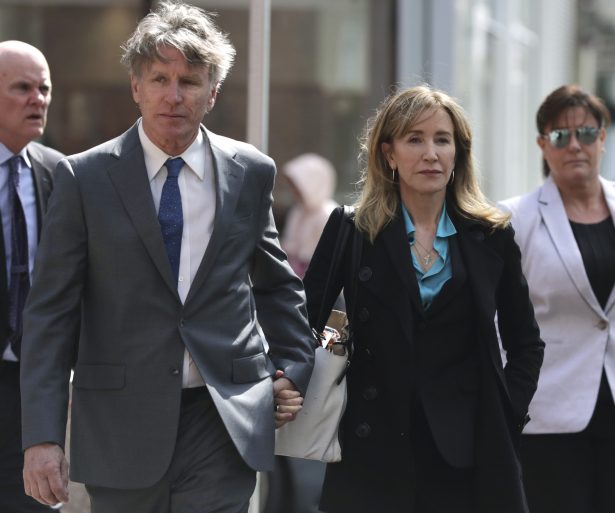 She also explored a similar deal for her younger daughter but didn't end up going through with it.
Loughlin and Giannulli paid Singer $500,000 to get their two daughters, Olivia Jade, 19, and Isabella, 20, into the University of Southern California, according to authorities. Singer funneled some of the money to an administrator at the school, who got the girls designated as recruits for the rowing team, despite their lack of experience in a competitive crew.
Neither Loughlin nor Giannulli have commented on the case publicly.
The new charge against the parents came as they were reportedly offered a deal that includes a recommendation from prosecutors for each to spend two years in prison.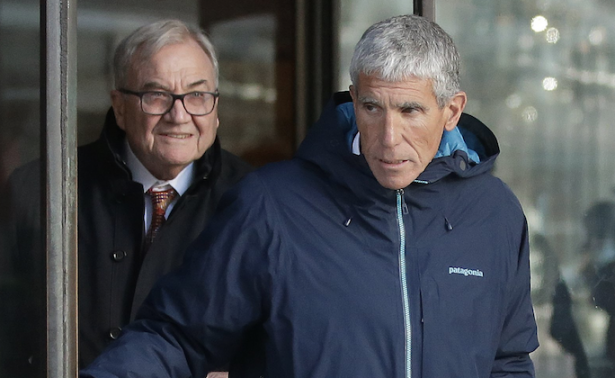 Huffman and the rest of the parents who pleaded guilty are likely to face some time in prison, though it wasn't clear exactly how much and the amount would vary from person to person.
Prosecutors in a court filing on April 8 recommended prison time from 12 to 18 months for most of the parents and unspecified "low end" amounts for Huffman and several others.
Manny Medrano, a defense attorney and former federal prosecutor, told the Los Angeles Times that, based on 2019 federal sentencing guidelines, Huffman would likely face from four to 10 months in prison as part of her plea.
The "low end" sentencing recommendation came because Huffman has no criminal history and because the amount of money involved is relatively small, Medrano said.
The plea deals likely came because prosecutors gathered an extensive amount of evidence, including phone calls and emails—some with the cooperation of Singer, who pleaded guilty to racketeering and conspiracy charges—making it tough to mount a defense, legal experts added.